Pushing Toward Dictatorship? U.S. Likely To Criticize Venezuela's President Latest Salvo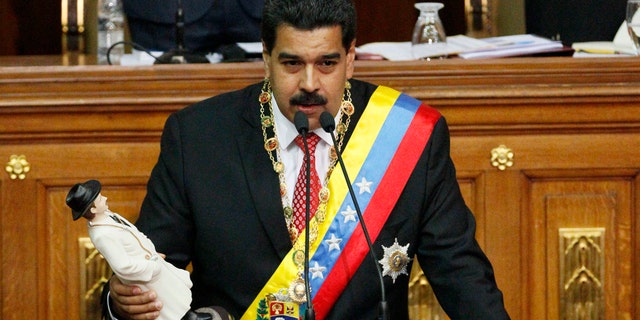 CARACAS – Venezuelan President Nicolas Maduro has asked Congress to give him special decree-making powers that he says he needs to fight corruption and economic sabotage.
The opposition says Maduro is simply following the playbook of his late mentor, Hugo Chavez.
Four times during his 14 years as president, Chavez got the National Assembly to give him the power to rule by decree. In all, Chavez used the power to enact 200 legal changes that strengthened state control over Venezuela's economy.
Opposition leader Henrique Capriles says giving Maduro decree power won't end food shortages and will only strengthen the hand of an executive he calls incompetent.
Capriles narrowly lost the April presidential election to Maduro.
Last week, Maduro announced the expulsion of U.S. charge d'affaires Kelly Keiderling and two other diplomats Monday, accusing them of conspiring with "the extreme right" to sabotage the South American country's economy and power grid.
Late Tuesday, the State Department said it was expelling Venezuelan charge d'affaires Calixto Ortega Rios and Second Secretary Monica Alejandra Sanchez Morales at the Washington embassy and Consul Marisol Gutierrez de Almeida at the Houston consulate. It gave them 48 hours to leave the U.S., the same time frame set by Venezuela for the U.S. envoys.
"It is regrettable that the Venezuelan government has again decided to expel U.S. diplomatic officials based on groundless allegations, which require reciprocal action. It is counterproductive to the interests of both our countries," the State Department said.
Based on reporting by The Associated Press.
Follow us on twitter.com/foxnewslatino
Like us at facebook.com/foxnewslatino