Puerto Rico Hopes New Budget Will Solve Economic Crisis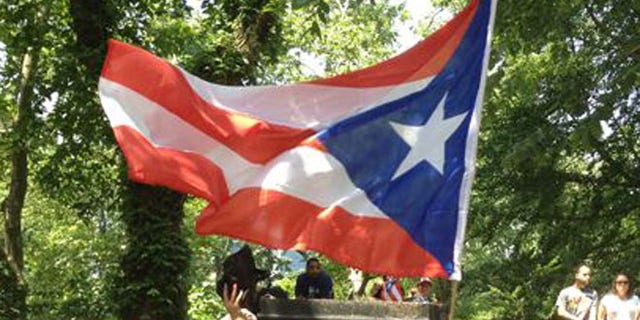 San Juan – In light of the New York Federal Reserve president warning that Puerto Rico's economy has not tanked just yet, the island's legislators on Friday rushed to try to approve a budget.
The proposed $9.8 billion operating budget proposes a flurry of new taxes while seeking to boost the island's education system and rescue a crumbling public pension system. The local House of Representatives recently approved the budget, but is meeting again to evaluate several amendments that the Senate sought to add.
"We are facing a gradual fiscal deterioration that is affecting the capacity to generate needed revenue," reads a measure that legislators are reviewing. "The magnitude of the reality we're facing cannot be avoided."
Puerto Rico is struggling to emerge from a seven-year recession while trying to reduce a $1.2 billion deficit and $69 billion in public debt. The island of 3.7 million people also has a nearly 14 percent unemployment rate, higher than any U.S. state.
William Dudley, New York Federal Reserve president, said Thursday that the island's job situation has weakened.
"Puerto Rico's economy is not faring well at all," he said.
A further threat to the island's economy are thousands of government workers angered over the public pension reform who have said they plan to retire before it's approved. They recently filed a lawsuit claiming the reform was unconstitutional, but Puerto Rico's Supreme Court dismissed the case on Wednesday. Moody's ratings agency praised the ruling, which workers said they would challenge.
On Friday, the president of the Police Union claimed that hundreds of officers already have quit and that more will follow.
"This country will face a deep social crisis," José Marin said.
Gov. Alejandro García Padilla has said there's an urgent need for the reform, which calls for increased employee contributions, a higher retirement age and reduced benefits and monthly pensions for certain workers.
García has said he will seek upgrades from Moody's and other ratings agencies after the budget is approved. That could lower borrowing costs. The U.S. territory's general obligation bond debt is currently hovering above junk status.
Legislators say the proposed new taxes would generate nearly $1.4 billion in revenue. One tax alone is forecast to bring in $439 million as it targets companies making more than $1 million in sales.
Lawmakers also plan to increase corporate tax rates to 39 percent to help generate some $270 million.
But Sen. Tomas Rivera Schatz of the opposition New Progressive Party told reporters Friday that legislators from the governor's Popular Democratic Party "have not yet been able to match up the numbers properly."
"They are overestimating the amount of money they can generate," he said.
Puerto Rico resident commissioner Pedro Pierluisi also has warned that some of the new taxes will lead to higher-priced goods and dampen a push to create new jobs.
The proposed budget has to be approved before July 1 and is $65 million smaller than the one proposed by the governor. Anibal José Torres, spokesman of the governor's party, said he expects several measures that are still being debated to be approved by Sunday.
Based on reporting by The Associated Press.
Follow us on twitter.com/foxnewslatino
Like us at facebook.com/foxnewslatino