Protests Target Obama's Push on Secure Communities Program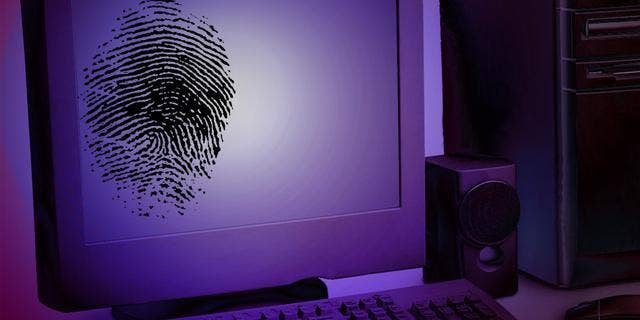 Immigration advocacy groups plan to crank up their fight against a controversial federal immigration enforcement program Tuesday with rallies in six major U.S. cities.
One such rally, in Chicago, is planned outside President Obama's national campaign headquarters, coordinators say. They say will be delivering "thousands of petitions" opposing the program, known as "Secure Communities," to the president's campaign office and other locations.
Protesters are calling for an end to Secure Communities, through which fingerprints of people arrested and held by police of participating agencies are shared with immigration officials.
Critics of the program say that, unlike the Obama Administration's assertion that its focus is dangerous criminals, Secure Communities ends up ensnaring many people who have minor offenses or immigration violations, which are civil matters.
The administration further infuriated opponents of the program earlier this month, when it said that it planned to implement Secure Communities nationwide by 2013, and that it was revoking contracts that it had negotiated with state and local government agencies – and was going to manage the program as it saw fit.
"From the beginning, [Secure Communities] has been shrouded in lies and deception," said Angelica Salas, executive director of the Coalition for Humane Immigrant Rights of Los Angeles, a regional community-based organization based in Los Angeles, "and it is increasingly clear that its stated aim of targeting serious criminals was just a smokescreen for achieving record numbers of deportations for an enforcement-only approach."
A coalition of immigration advocacy and civil rights groups also organized a "National Call-in to Obama," aimed at lighting up the switchboard Monday at the White House with calls objecting to Secure Communities. The program falls under the watch of the Department of Homeland Security, or DHS.
The reaction over the program is part of a larger frustration among immigration advocacy groups over the failure of Congress to pass a comprehensive immigration reform bill that includes both border security as well as a path to legalization for undocumented immigrants who meet a strict set of criteria. Many Latino groups, in particular, say they feel betrayed by Obama, who they say has failed to fulfill a 2008 campaign promise to reform immigration.
"Enough is enough!" said a statement released by the National Network for Immigrant and Refugee Rights announcing the call-in. "DHS's ominous policy change completely ignored the growing and widespread opposition to immigration-police collaboration."
Several state political leaders and police officials have complained about the program, saying it is, in fact, compromising safety by making immigrants afraid to approach police, either as victims or witnesses to crimes.
The governors of Illinois, New York and Massachusetts this year said they wanted to withdraw from Secure Communities; many local officials also said they did not want to be part of the program.
Amid the growing criticism, members of a DHS task force formed to review Secure Communities are holding public hearings, including one on Monday night in Los Angeles.
Proponents of strict immigration enforcement praise Secure Communities. They say all immigrants who have broken immigration laws should be deportable.
On its website, the Federation for American Immigration Reform, which supports strict immigration policies, said: "FAIR strongly supports full implementation of the Secure Communities program, even as it has been a harsh critic of the administration's refusal to enforce laws against noncriminal illegal aliens."
"While Secure Communities is specifically designed to identify and remove criminal aliens, there is no reason why illegal aliens without criminal convictions should not also be deported. Contrary to the apparent position of the Obama administration and advocates for illegal aliens, illegal aliens do not need to have committed other offenses in order to be removed from the country."
According to DHS data, Secure Communities was launched under the George W. Bush Administration, and implemented in 14 locations in 2008, and now is in more than 1,300.
Follow Elizabeth Llorente on Twitter: @LlorenteLatino
Elizabeth.Llorente@FoxNewsLatino.com
Follow us on twitter.com/foxnewslatino
Like us at facebook.com/foxnewslatino