Proposal to curb elected officials' first-class travel perks remains unlikely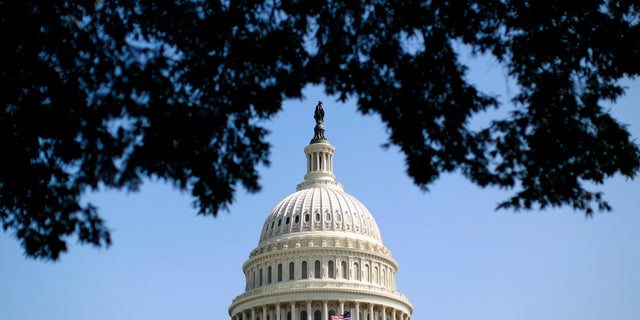 NEWYou can now listen to Fox News articles!
A bipartisan effort to prohibit government officials from flying first-class appears to be doomed as lawmakers see no rush to curb their job's perks.
Two U.S. House lawmakers, annoyed by Trump administration officials' luxurious travel arrangements, introduced an amendment to Congress' annual budget bill that would restrict elected officials from travelling first-class, McClatchy DC reported.
The measure sponsored Reps. Raul Ruiz, D-Calif., and Paul Gosar, R-Ariz., would apply only to members of the Congress and would allow exceptions in certain cases such as suffering from a medical condition.
The amendment will be considered in a House Rules Committee hearing next week. Leaders of the Committee will then decide whether the amendment will be included in the final bill that funds Congress.
Yet the inclusion of the suggestion remains unlikely. The two lawmakers have repeatedly tried to impose similar measures since 2014 with no luck. A similar amendment last year was blocked in the committee.
The proposal came following the resignation last year of Health and Human Services Secretary Tom Price who was revealed to have spent over $1 million on travel, including chartered planes.
Environmental Protection Agency Administrator Scott Pruitt is facing similar criticism as he reportedly spent hundreds of thousands of dollars on first-class tickets and chartered planes as well. Pruitt defended his spending, saying he was forced to travel first-class amid threats he received since taking the position.
Ruiz told McClatchy DC that he proposed the measure as an amendment because Republican leadership ignored the stand-alone bill that would create the restrictions for elected officials. He remains convinced it will pass the House, if it passes the committee.
"The COACH Act should be voted on as a stand-alone bill to send a clear message to the administration and all elected officials that public service should be about improving the lives of the people they serve, not to gain comfort in their own lives," Ruiz said.
"[Americans] are tired of Congress failing to do its job — like passing a budget on time — while members continue to enjoy perks at the expense of taxpayers."
It remains unclear how widespread first-class travel is among members of Congress. Some lawmakers, fearing for public outrage, decide to fly coach even if first-class is available at no extra cost.
It's also not known if the amendment, if passed, would save much money for taxpayers. Members of Congress use their allowances to pay for airline tickets, meaning savings from travel may just end up being spent on other expenses.
Still, for other lawmakers, restricting first-class travel is about sending a message and increasing trust in government officials.
"Americans have very little faith in Congress as an institution," Rep. Stephanie Murphy, D-Fla., told McClatchy DC. "They are tired of Congress failing to do its job — like passing a budget on time — while members continue to enjoy perks at the expense of taxpayers."