Prominent Voices Begin Declaring Their Picks To Replace FBI Director, As Speculation Mounts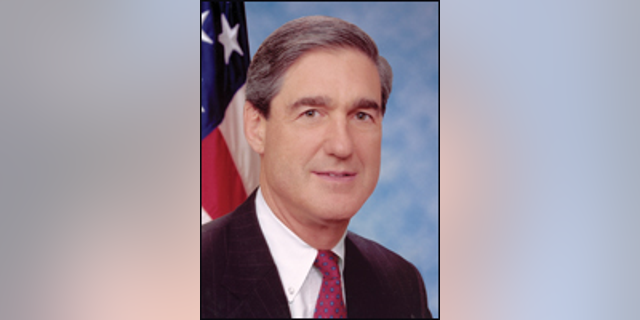 NEWYou can now listen to Fox News articles!
For months, journalists and law enforcement officials in Washington have been chattering over who might replace FBI Director Robert Mueller when his term expires in September. But now prominent voices have begun publicly declaring their choices, with New York's senior senator vowing to push for New York City's police commissioner to get the job and a group of former and current FBI agents urging the Obama administration to pick someone else.
On Monday, the FBI Agents Association, which represents more than 12,000 active duty and former FBI agents across the country, sent a letter to Attorney General Eric Holder, calling on the nation's top cop to consider veteran FBI official Michael Mason, now head of security for Verizon Communications.
More insider speculation than insider information, Mason has long been mentioned by law enforcement officials and others as a contender. Several other names have similarly been mentioned, including that of Transportation Security Administration chief John Pistole, who was a top counterterrorism official with the FBI before heading TSA; Patrick Fitzgerald, the U.S. Attorney in Chicago who led the CIA leak investigation and prosecuted Bush administration official "Scooter" Libby; Bill Bratton, the former head of the New York and Los Angeles police departments who is now in the private sector; and current NYPD commissioner Ray Kelly.
Sen. Chuck Schumer, D-N.Y., said Kelly is "at the top" of his list, and "there could be nobody better than Commissioner Kelly."
"He understands terrorism, and that is obviously at the forefront of the FBI's mission these days," Schumer said, adding that Kelly has "been great at reducing street crime," has "great community relations," and is "known for outreach and how to deal with all the disparate communities here in New York."
Schumer said he will "argue to both the administration and the Justice Department" that Kelly is a "great choice." Some, however, say despite Kelly's experience and expertise, his age could be an obstacle. Kelly will be 70 in September, and the full term of an FBI director lasts 10 years.
In its letter Monday, first reported by The Washington Post, the FBI Agents Association touted Mason as someone who "embodies the principles" necessary for the job and who can "bridge the FBI's counterterrorism and criminal investigative efforts."
"While there is no dearth of potential candidates with law enforcement or prosecutorial experience, we believe that any candidate must truly understand the critical role agents serve in the protection of our nation and be willing to advocate for and adopt policies that maximize our effective," the letter said. "The [association] believes former Executive Assistant Director Michael Mason possesses these attributes."
In addition, the letter said Mason's time at Verizon Communications "has honed his analytical acumen," and he "can apply this expertise to addressing important security threats like criminal and terrorist efforts to use new technologies to threaten financial institutions and critical infrastructure."
In late 2008, amid rumors that he could be headed to the FBI as director, Mason told the federal law enforcement blog TickleTheWire.com, "I don't have any interest in the position."
TickleTheWire.com described Mason as "happy as director of security for Verizon where he's said to be making big big bucks. (He's got two kids he needs to put through college)."
But that was more than two years ago, when Mason said he hoped Mueller "does what he said he was going to do and serves the whole term." Now Mueller's whole term is almost up.
FBI directors traditionally come from outside the bureau. Mueller was a long-time federal prosecutor and private attorney before taking charge of the FBI in 2001, one week before the Sept. 11 attacks.
Last month, during a Senate intelligence committee hearing on worldwide threats, the committee's chairwoman, Sen. Dianne Feinstein, noted it would be Mueller's final appearance at such a hearing.
"But we have another half-year with you, Director Mueller. So I don't want to engage in goodbyes at this time," she said. "And who knows, maybe there's a way that won't happen," she joked.
Sitting beside Mueller at the hearing was Director of National Intelligence James Clapper, who said he would "like to specially commend Director Bob Mueller for his superb service, as you have recognized him as the FBI Director for nearly a decade."
"He's been an outstanding participant, partner and leader in the intelligence community," Clapper said.
Vice President Joe Biden's office is reportedly leading the search for a replacement. Representatives of those caught up in speculation over who might be in the running either declined comment or could not be immediately reached.
Bratton also declined comment, saying, "I never comment on a job I haven't been offered."