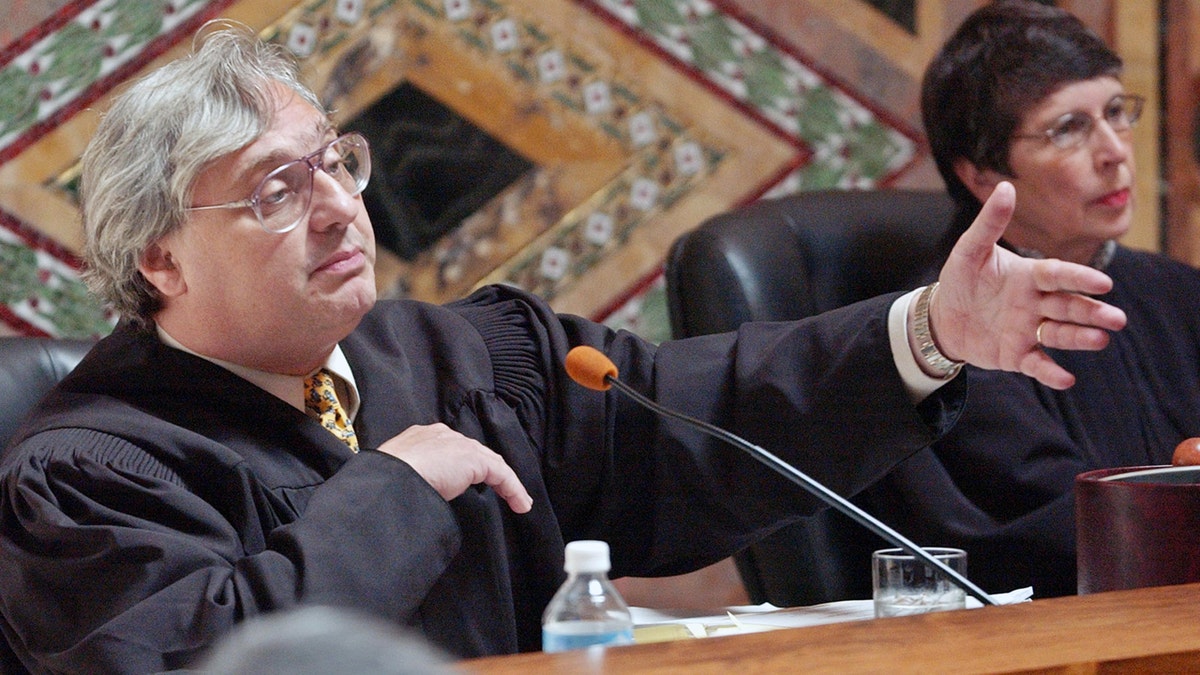 A federal judicial council will launch an internal investigation into a prominent judge accused of sexual misconduct on the job.
Judge Alex Kozinski, a member of the San Francisco-based U.S. Court of Appeals for the Ninth Circuit, was the subject of a Washington Post article last week in which six women accused him of engaging in in appropriate behavior and making inappropriate comments.
Among the allegations, the Post reported one of the judge's former law clerks claimed Kozinski asked her to look at pornographic images.
APPEALS COURT JUDGE ACCUSED OF SEXUAL HARASSMENT
Ninth Circuit Chief Judge Sidney Thomas announced Thursday he had asked another circuit court to conduct the judicial misconduct inquiry.
"I request that the Chief Justice of the United States transfer this complaint to the judicial council of another circuit for review and disposition," said Thomas in the order. "Any new complaints that may be filed relating to this matter are included in this request for transfer."
A spokesman for the 9th Circuit also confirmed that at least one of Kozinski's current law clerks had resigned, but offered no further details, citing confidentiality and privacy policies.
The Romanian-born Kozinski, 67, was named to the federal bench by Ronald Reagan in 1985 and served as the chief judge on the Ninth Circuit between 2007 and 2014. He had long been mentioned as a possible nominee for the Supreme Court and was known for his engaging legal opinions and personal essays, as well as his colorful personality on and off the bench.