Pro-Obama Group: Romney Not a Flip-Flopper on Abortion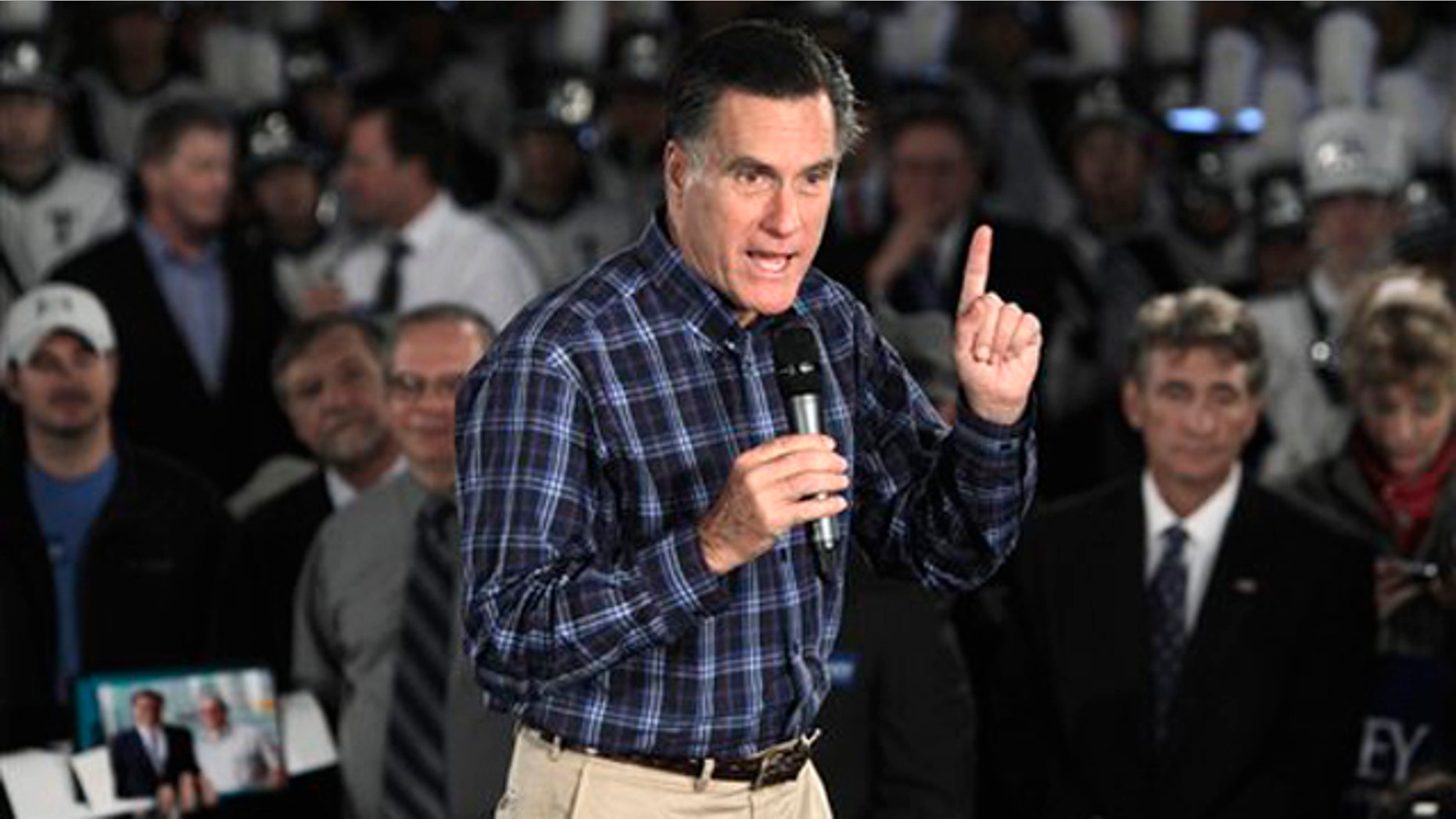 Mitt Romney's not a flip-flopper on abortion after all, a top Democratic campaign group said Saturday.
Priorities USA, the pro-President Obama political organization led by a former White House press aide, argued in a memo that the Republican presidential candidate has been pro-life all along -- throughout his time as governor of Massachusetts and as a two-time presidential candidate.
The memo, for the time being anyway, shelves the argument popular among Democrats and GOP critics alike that Romney is a nebulous figure who shifts his political positions depending on which office he's seeking.
Instead, Priorities USA co-founder Bill Burton claimed Romney was never supportive of abortion rights and just pretended to be.
"If Romney wins the presidency, he won't have to 'fake it' ever again. He will be free to push a radical anti-choice agenda that bans abortion, appoint Supreme Court justices who will overturn Roe vs. Wade, and fulfill his promise to support legislation that defunds Planned Parenthood," Burton wrote.
Burton cast his claim as a warning to women, saying a President Romney would leave them "with no choice."
At the same time, he discarded the popular line of attack that Romney is wishy-washy. Establishing that Romney's current stance on abortion is his long-held stance on abortion poses a risk for Democrats -- since that could endear him to social conservatives in key early election states like Iowa and South Carolina.
But Burton was also relying on a questionable claim that Romney supported the recent "personhood" amendment in Mississippi. The ballot measure, which would have stated life begins at conception, was soundly defeated in Tuesday's election in Mississippi. Critics warned that the wording was so broad as to ban abortions even in cases of rape, incest or risk to the mother.
Burton said Romney's supposed support of the proposal showed he's "finally being honest about his anti-choice agenda."
Yet Romney did not come out publicly in support of that Mississippi proposal.
Democratic claims that Romney supported the measure stem from an interview on Fox News' "Huckabee" in October.
"Would you have supported the constitutional amendment that would have established the definition of life at conception?" Huckabee asked.
Romney said: "Absolutely."
But that comment was made during a discussion about Romney's experience as Massachusetts governor, not about the Mississippi election.
Asked for comment on the Burton memo, Romney spokeswoman Andrea Saul dismissed the Democrats' tactics.
"The very last thing the Democrats want to do is run against Mitt Romney. That is why they are focused on Mitt Romney and not the economy. The Democrats are continuing their campaign of deception in their strategy to 'kill Romney.' President Obama's campaign is going to be very interesting to watch, but it's not going to work," Saul said in an email.
Romney continues to perform well in national polls, while other candidates have traded turns surging to the lead alongside him. Most recently, polls have shown businessman Herman Cain and ex-House Speaker Newt Gingrich in the top tier with Romney.
Romney, without specifically weighing in on the Mississippi debate, has said he believes life begins at conception and that the states should be able to craft their own approaches to the issue. Critics of Romney's consistency point to, among other things, his statements in Massachusetts, where he pledged to uphold abortion rights while running for governor a decade ago.
Asked about that consistency at Wednesday's debate in Michigan, Romney defended himself by pointing out that he's been married for 42 years, worked at one company for 25 years and belonged to the same church his whole life.
"I think people understand that I'm a man of steadiness and constancy," Romney said.
Further, he criticized the Obama campaign for trying to attack his character, "when you have in the Obama administration the most political presidency we have seen in modern history."