Pro-immigrant protesters prepare to rally against Trump outside GOP debate venue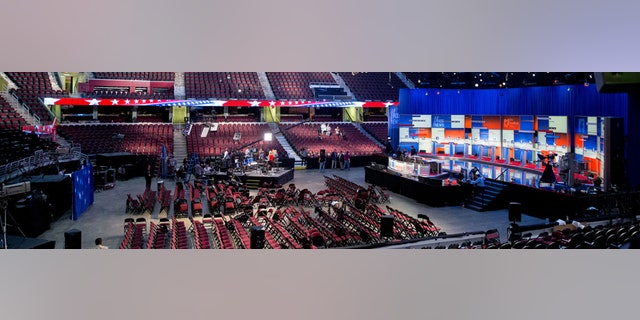 NEWYou can now listen to Fox News articles!
Where there are politicians, there are likely to be protests.
The GOP presidential debate in Cleveland Thursday night is no exception — protest rallies are scheduled to take place outside the debate venue, the Quicken Loans Arena.
One of the bigger ones is expected to target real estate mogul Donald Trump over his comments during his campaign announcement that accused Mexico of dumping rapists and drug dealers on the United States. The groups organizing that protest, titled "Stop the Hate," include Change.org and Code Pink.
Another rally will target the Republican Party, according to Cleveland.com. Americans United for Change, the group holding that rally, says it wants to call attention to "how out of touch, and out of date all the candidates in the Republican field are."
"Stop the Hate" protesters plan to demand that candidates commit to policy positions that stress unity. Protesters want the candidates to support comprehensive immigration reform, including a path to legal status for undocumented immigrants, according to Cleveland.com
Organizer Don Bryant said one goal of the rally is that "candidates who have not yet taken a stand against Trump and his derogatory and dehumanizing comments will realize this is unacceptable and could lead to more racial violence in our country."
Like us on Facebook