President Obama's Pen-Pal Hospitalized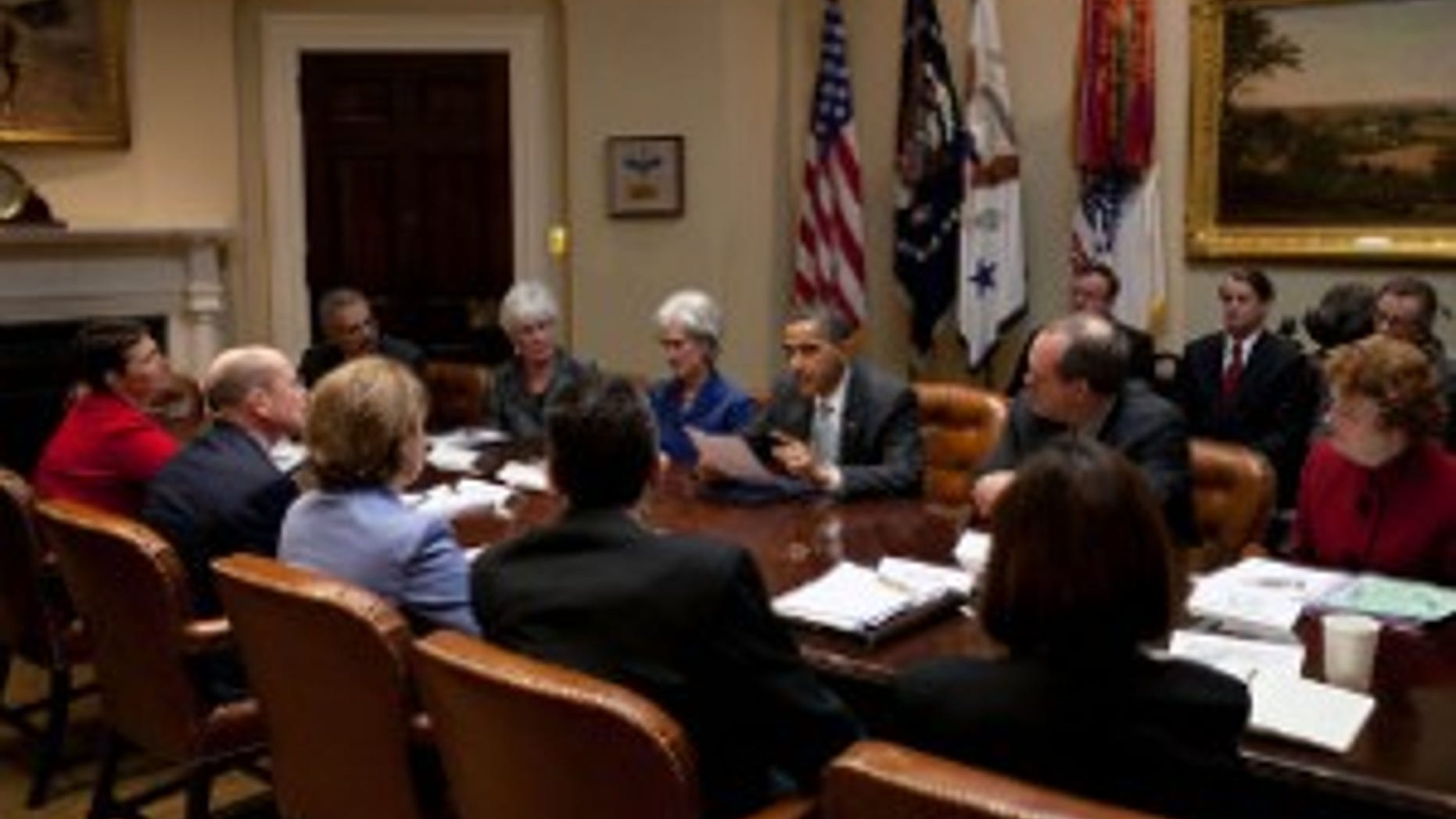 President Obama's pen-pal has taken ill. Natoma Canfield, an Ohio cleaning woman, who reached out to the President about the need for health care reform is in the hospital. During Thursday's Democratic fundraiser remarks in St. Louis, Missouri the President told the audience, "we're all praying for her, but lying in a hospital bed, worrying about how you're going to pay for your bills -- that's hard."
Last December, Ms. Canfield who is a cancer survivor, addressed a letter to the President explaining how she went into debt trying to pay her health insurance premium and eventually had to drop her insurance coverage because the rate had become too high for her to afford. "I need your health reform bill so please help me!!!" Canfield wrote. The President's handwritten response, "it's because of folks like you that we are still trying to get health care done."
Earlier this month, the President read Ms. Canfield's letter to a group of insurance executives who gathered at the White House for a meeting with Health & Human Services Secretary Kathleen Sebelius.
The President says he receives "40,000" letters daily and Ms. Canfield's was one of the ones he personally read and responded to. White House officials took the unusual step of releasing the letter's contents as an example of why health care reform is warranted.
While the White House will not release any information about Ms. Canfield, the Cleveland Plain Dealer writes that the 50-year old Medina woman was invited to meet with the President and introduce him during a health care stop in Ohio on Monday, March 15th. Ms. Canfield tells the Cleveland Plain Dealer that she does not think she'll be able to attend because she is sick and undergoing tests for an unknown ailment.