President Obama Offers Support to Arizona After Tragic Shooting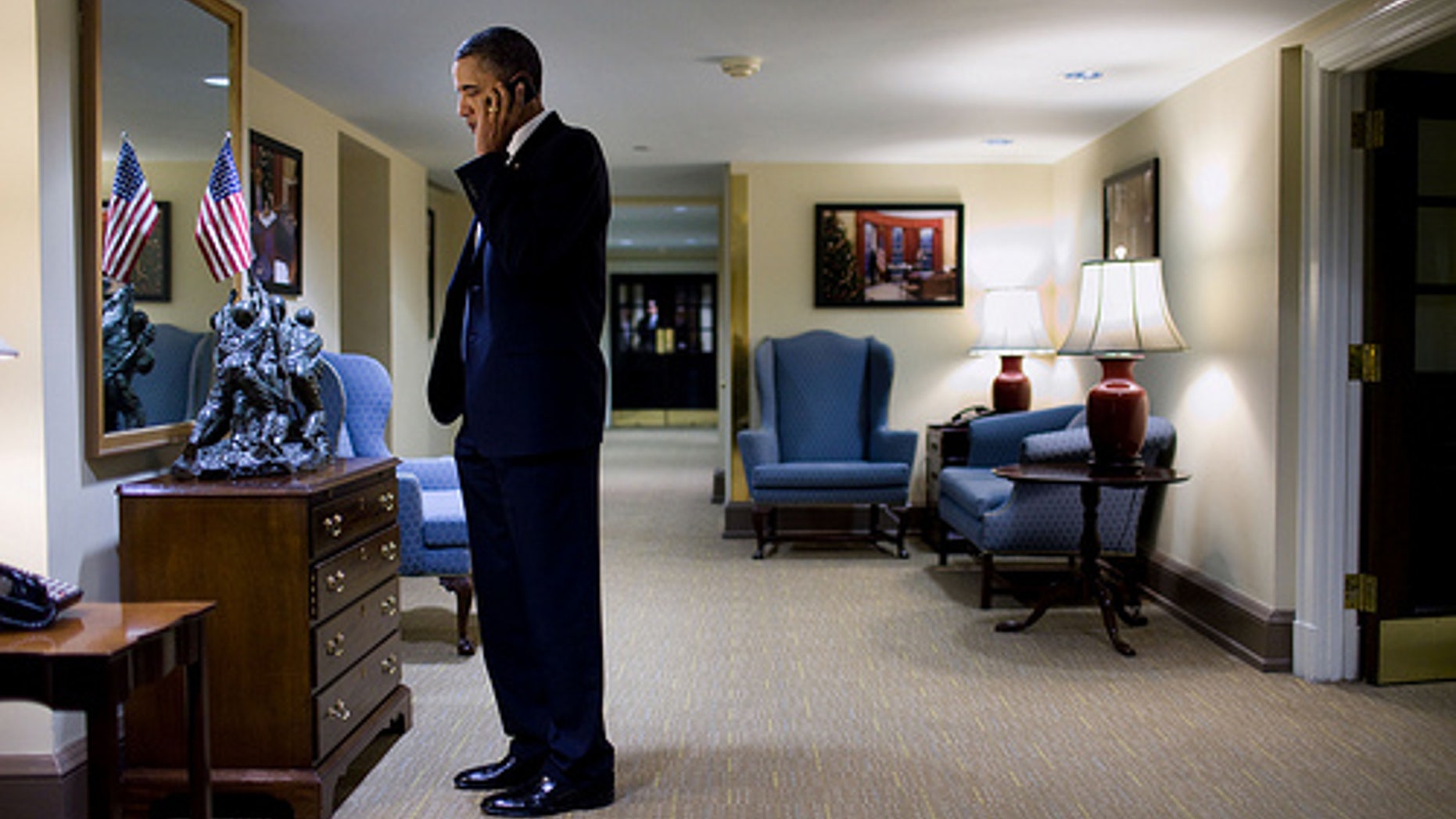 "I've spoken to Arizona Gov Jan Brewer and offered the full resources of the federal government," President Obama said Saturday after the tragic shooting in Tucson, Arizona, injuring Congresswoman Gabriele Giffords, D-Ariz. and killing at least 5 people including a federal judge and young girl. Addressing the public in a live televised statement, the president call the attack, "a tragedy for Arizona and tragedy for our entire country." He assured the nation that "a comprehensive investigation is currently underway". The President also announced he sent FBI Director Bob Mueller to Arizona to assist with the investigation.
Mr. Obama was briefed about the shooting by Chief Counterterrorism Adviser John Brennan and his Deputy Chief of Staff, Jim Messina shortly after 1:20pm Eastern time. The President spoke with multiple members of his administration including Secretary Napolitano, who is also the former Governor of Arizona. The President left a message for Representative Gifford's husband, NASA astronaut Mark Kelly. He spoke with members of house leadership including Speaker John Boehner R-Ohio, Majority Leader Eric Cantor R-Virginia, Minority Leader Nancy Pelosi D-Cali., Democratic Whip Steny Hoyer D-MD, Assistant Democratic Leader James Clyburn D-SC, and Representative Ed Pastor, D-Ariz.
In his statement the President called Giffords a friend, saying "she is not only an extraordinary public servant but she is also somebody who is warm and caring. She is well liked by her colleagues and well liked by her constituents."