President Obama Calls Troops on Turkey Day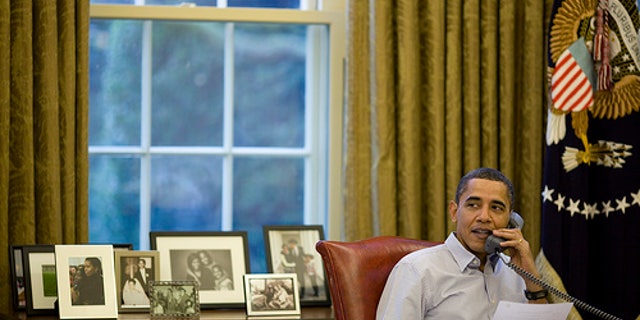 NEWYou can now listen to Fox News articles!
President Obama took time out from his Thanksgiving holiday to call ten American servicemen and women who are stationed around the world.
The President made those calls to two individuals from each branch of the military. The two army soldiers are deployed in Afghanistan. The calls to Marines were to one deployed in Iraq and one in Afghanistan (same with the Navy and Air Force). The calls to the Coast Guard went to one deployed in the Arabian Gulf and one in Iraq.
He thanked the men and women for their service and sacrifce on behalf of the nation.
###