Power Wars: Reid reportedly tries to freeze out Biden from Hill negotiations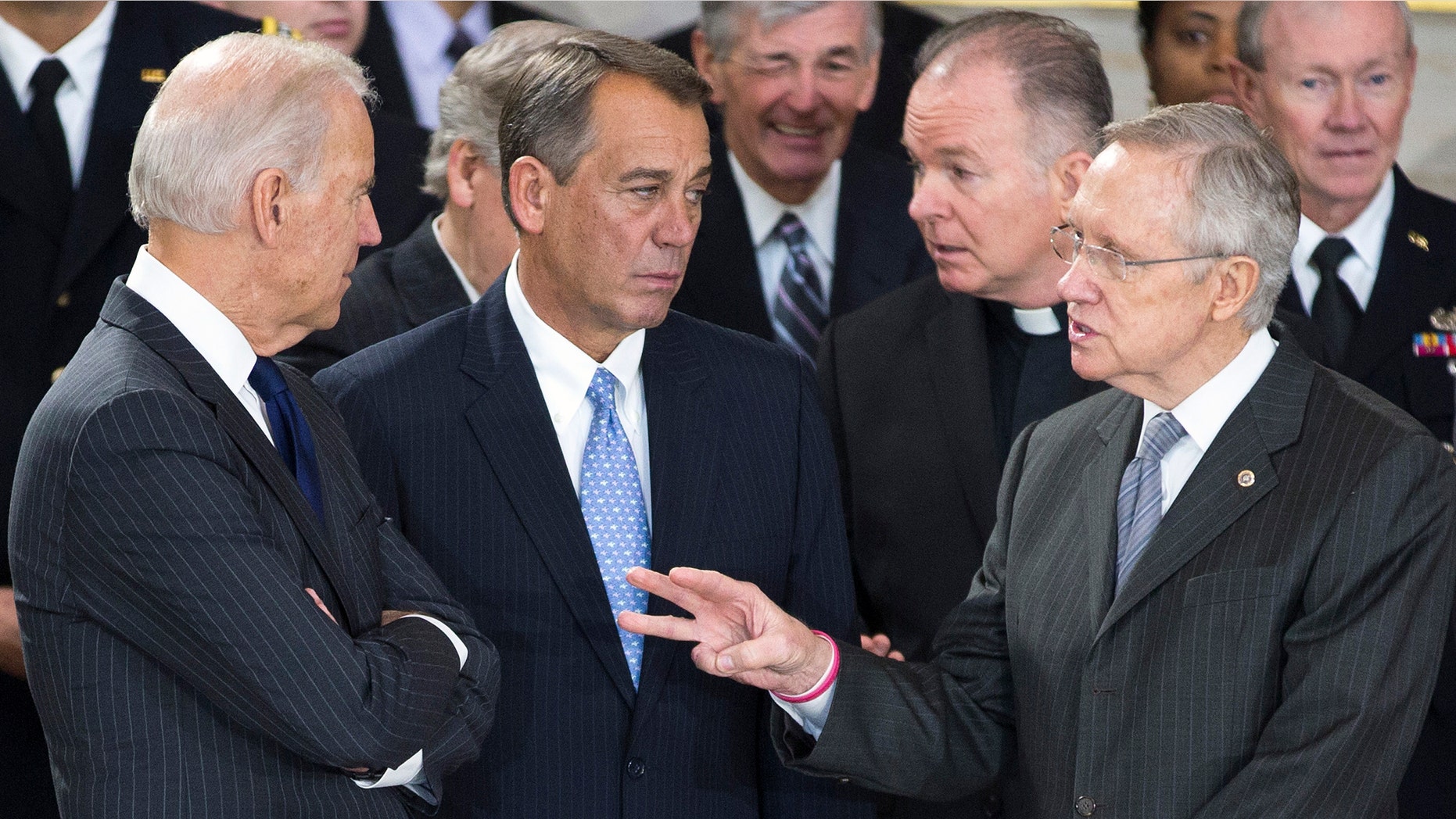 WASHINGTON – Is Joe Biden's vice presidential luster fading, in advance of a possible presidential bid?
The vice president, blaming the partial government shutdown, has canceled plans to campaign Friday for Newark, N.J., Mayor Cory Booker, in his race for U.S. Senate.
Though that decision could well stem from concerns about the optics of hitting the road amid the nasty budget stalemate in Washington, it follows a report Tuesday morning in Politico.com that claims Senate Majority Leader Harry Reid has demanded Biden be left out of negotiations over the debt ceiling.
Politico.com reports that Biden, the one-time deal-maker-in-chief for the Democrats, is steadily being pushed out of talks and left out of the legislative loop by Reid.
Anonymous sources claimed Biden, who helped design budget pacts with Senate Minority Leader Mitch McConnell in the summer of 2011 and on New Year's Eve 2013, hasn't delivered for his own party and that is why he's being frozen out.
"None of the deals Biden has struck have aged well from the perspective of the Democratic Caucus," one Senate Democratic official said.
The Biden-Reid backbiting stands out because both men are in the same party and have worked together for more than two decades. The power struggle illustrates what some say are increasing divisions in the Democratic Party.
In December, McConnell went to Biden -- not Reid -- when trying to strike a deal over Bush-era tax rates.
Since the partial government suspension, Biden has spent most of his time out of the picture. He was sent to Colorado to survey flood damage, but since then has canceled appearances and campaign fundraisers, including the one for Booker.