Power Play: Election Day in Quotes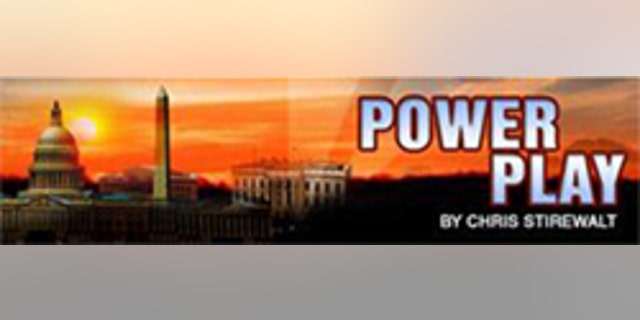 "We are on pace to maintain the majority in the House of Representatives."-- House Speaker Nancy Pelosi speaking before polls closed."The outcome of the election does not diminish the work we have done for the American people."-- House Speaker Nancy Pelosi speaking after the polls closed. "As we speak, millions of voters around the country are proving the Washington pundits absolutely wrong."
-- Rep. Chris Van Hollen (D-MD), Chairman of the Democratic Congressional Campaign Committee, speaking before polls closed."Hon, how do you spell your last name?"
-- Verne Martell, husband of Sen. Lisa Murkowski, quoted by the New York Times teasing his wife as they cast their ballots."Thank you for helping us pull the elephant across the line" -- National Republican Committee Chairman Michael Steele"Republicans have not just been given a new majority in Congress, Republicans have been given a second chance."
-- Rep. Mike Pence (R-IN)"I think people are thrilling tonight, I imagine that thrill is maybe not quite so tingly on your leg anymore, I'm not sure anymore."
-- Rep. Michelle Bachmann (R-MN) speaking to MSNBC's Chris Matthews from her reelection celebration."Let me just say this: it's clear who the winners are tonight, and that's the American people. Your voice was heard at the ballot box! Your voice!"
-- House Minority Leader John Boehner."Maybe it's a message from the American public. We've got a Democrat in the White House. We'll have maybe a majority of Republican governors, a Democratic Senate, and a Republican House. Everyone is going to have to work together."
-- Democratic National Committee Chairman Tim Kaine."What the Republicans need to do is reach out to the Democrats, reach out to the White House and say, the train is leaving the station, come on board, we invite you to come on board, but we are heading in a different direction."
-- Sarah Palin on FOX News.
"Tonight we foreclosed on a house, one that used to be run by Nancy Pelosi and you know what if the message doesn't get thorough there is one more house at 1600 Pennsylvania Avenue that will face foreclosure in another 2 years!"
-- Gov. Jan Brewer (R-AZ) at her victory speech."Eleven percent of the people approve of what's going on in Congress. But tonight, there's a Tea Party tidal wave, and we're sending a message to them!"-- Sen. Elect Rand Paul (R-KY)"I think that the message is unmistakable that the Obama agenda is dead." -- Charles Krauthammer on FOX News "[I] think he was a little envious that I'm here."
-Secretary of State Hillary Clinton responding to a reporter's question in Malaysia about how she would not be in the country if she had become president instead of Barack Obama.