Poll Shows Brazilian President Dilma Rouseff's Popularity Drops Ahead Of October Elections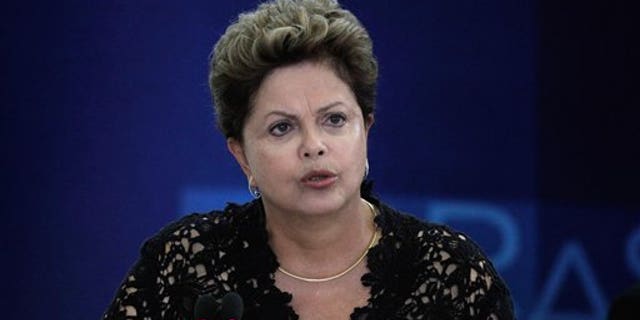 SAO PAULO (AP) – Brazilian President Dilma Rousseff's popularity has dipped five percentage points ahead of October's presidential elections, a new poll published Sunday said.
The Datafolha polling institute said 36 percent of respondents rated Rousseff's government as "great/good" against the 41 percent who gave it that rating in the firm's previous poll conducted in February.
The poll was published by the Folha de S. Paulo newspaper.
Datafolha surveyed 2,637 people on April 2 and 3. Its poll has a margin of error of 2 percentage points.
The poll also showed that the number of people who say they will vote for her dropped from 44 percent to 38 percent. However, the new figures leave her ahead of her two main expected challengers, Sen. Aecio Neves with 16 percent and former Pernambuco state Gov. Eduardo Campos with 10 percent.
According to Datafolha, 63 percent of those interviewed said Rousseff has done less than they expected, compared to 34 percent a little more than a year ago.
Datafolha attributed the drop in Rousseff's popularity to rising inflation that now stands at 5.7 percent and fears of unemployment and lower purchasing power.
Follow us on twitter.com/foxnewslatino
Like us at facebook.com/foxnewslatino