POLL: Rubio Surges Into Third, Nipping At Carson And Trump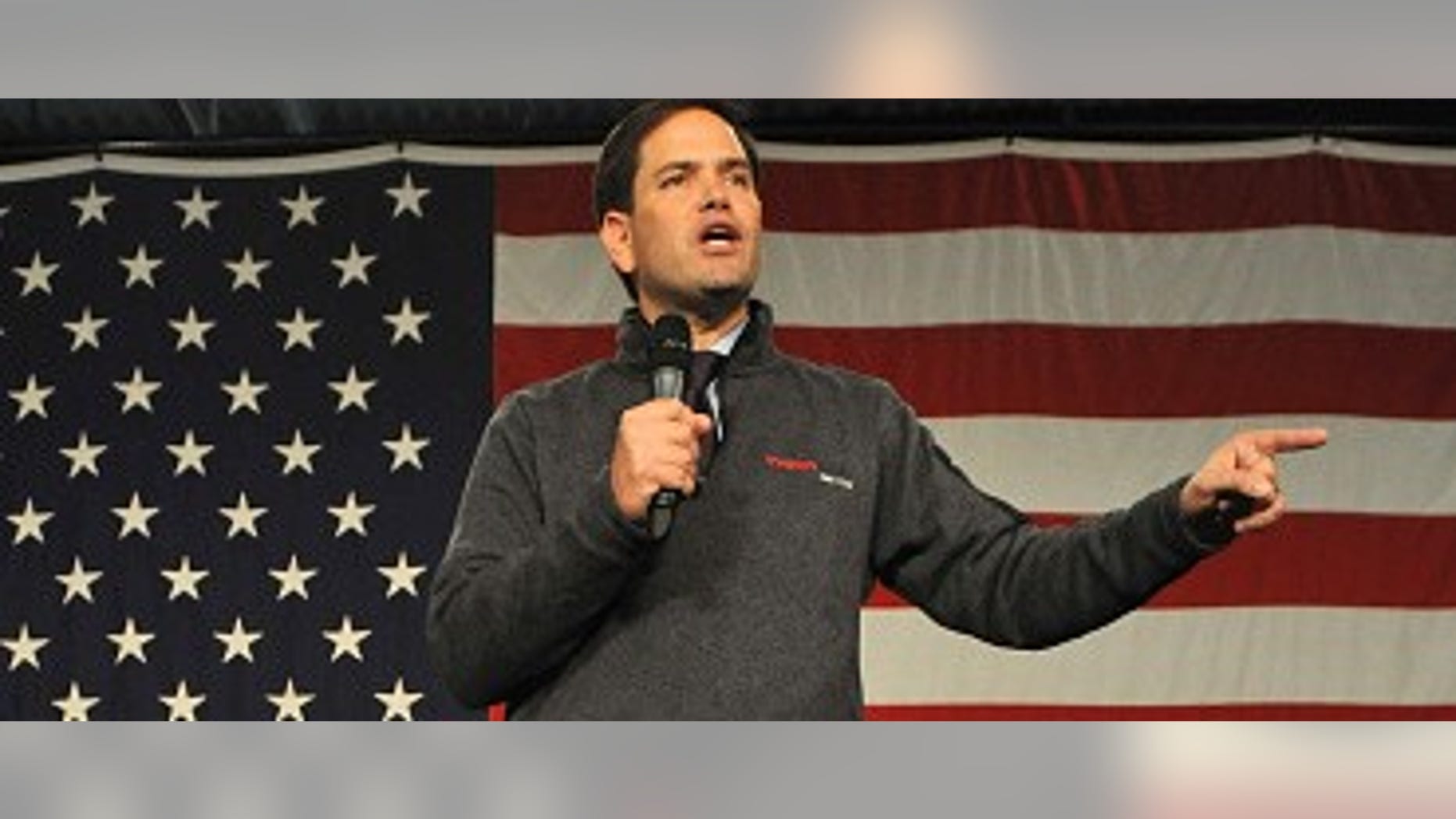 The latest Monmouth University Poll finds that Marco Rubio hassurged into third place among Republican primary voters followinglast week's CNBC debate.
According to the poll, Rubio's 13 percent is third only toDonald Trump's 26 percent and Ben Carson's 16percent.
Rubio has the second highest approval rating (62) among allRepublican candidates. Ben Carson ranks highest with 64percent.
Conservatives have praised Rubio's debate performance,calling the Florida senator "somebody [Republicans] can beexcited about. (VIDEO: Sen. Corey Gardner Endorses Rubio ForPresident)
While Rubio continues to climb in the polls, fellowFloridian Jeb Bush continues to fall. According tothe latest Public Policy Polling data, bothformer Govs. Mike Huckabee and Bobby Jindal haveoutpaced Bush in Iowa, where he is tied with Carly Fiorina at 5percent.