Poll: Majority of Iowa caucus-goers favor undocumented immigrants staying in U.S.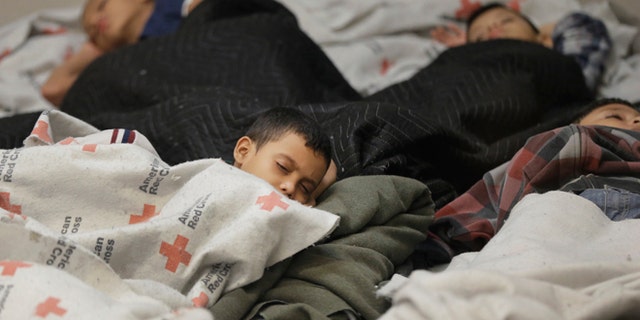 NEWYou can now listen to Fox News articles!
Iowa may be the home state of one of Congress' most hawkish lawmakers when it comes to immigration, but a majority of residents there say they are supportive of allowing undocumented immigrants to legalize their status.
A Quinnipiac University poll released Monday shows that most of the likely participants in Iowa's crucial Republican and Democratic caucuses are in favor of letting undocumented immigrants stay in the United States.
This is significant, given the important role of the Iowa caucus in the primaries, and the prominence that the emotionally charged and controversial issue of immigration usually plays in presidential elections.
Slightly more than half – 51 percent – of likely Republican participants in the caucus said they support undocumented immigrants remaining in the United States to live and work. Most of these Republicans – 34 percent – say the immigrants should be able to pursue citizenship; 17 percent say their being able to stay in the United States should not include citizenship.
Forty six percent of GOP caucus participants take a less charitable view on those who are here illegally, saying they should be forced to leave the United States.
Democrats who plan to attend their party caucus are far more in favor of giving the undocumented a break, with 83 percent saying they should be permitted to stay and obtain citizenship.
Iowa's own U.S. Rep. Steve King, a Republican, is one of the most hawkish members of Congress on immigration. King often makes national headlines with his pointedly worded condemnations of undocumented immigrants and legislative proposals that seek to give them a break or benefits.
He is steadfastly against allowing them to stay and be able to legalize their status.
Immigration has played a key role in presidential campaigns, including televised debates.
Donald Trump thrust it onto the stage when he made his campaign announcement, saying that Mexicans are "bringing drugs. They're bringing crime. They're rapists. And some, I assume, are good people."
Such rhetoric resonates with some of the Republican Party's most passionate voters, who have long viewed illegal immigration as one of the nation's most pressing problems.
Yet GOP leaders have urged conservatives to adopt a more welcoming tone in recent years as Hispanic voters increasingly sided with Democrats.
Not since the 2004 re-election campaign of President George W. Bush has a Republican presidential candidate earned as much as 40 percent of the Hispanic vote. Mitt Romney got a dismal 27 percent in the 2012 contest against President Barack Obama.
On other issues considered among the most salient at the moment, Democrats and Republicans had polar opposite views.
Likely Republican caucus participants said they oppose, 70 percent to 25 percent, the federal government acting to reduce income inequality in the United States.
Democrats said, 91 percent to 6 percent, that the government should take an active role to reduce the gap.
As for the terrorist Islamic State organization, Republicans said, 72 percent to 23 percent, that the United States should send ground troops to Iraq and Syria to fight the group. But 63 percent of Democrats oppose sending troops, with 29 percent favoring it.
Republicans tend to feel, 68 percent to 28 percent, that business experience is more valuable in a presidential candidate than government experience. Democrats feel 76 percent to 14 percent that government experience is more important.
The Associated Press contributed to this report.
Like us on Facebook
Follow us on Twitter & Instagram