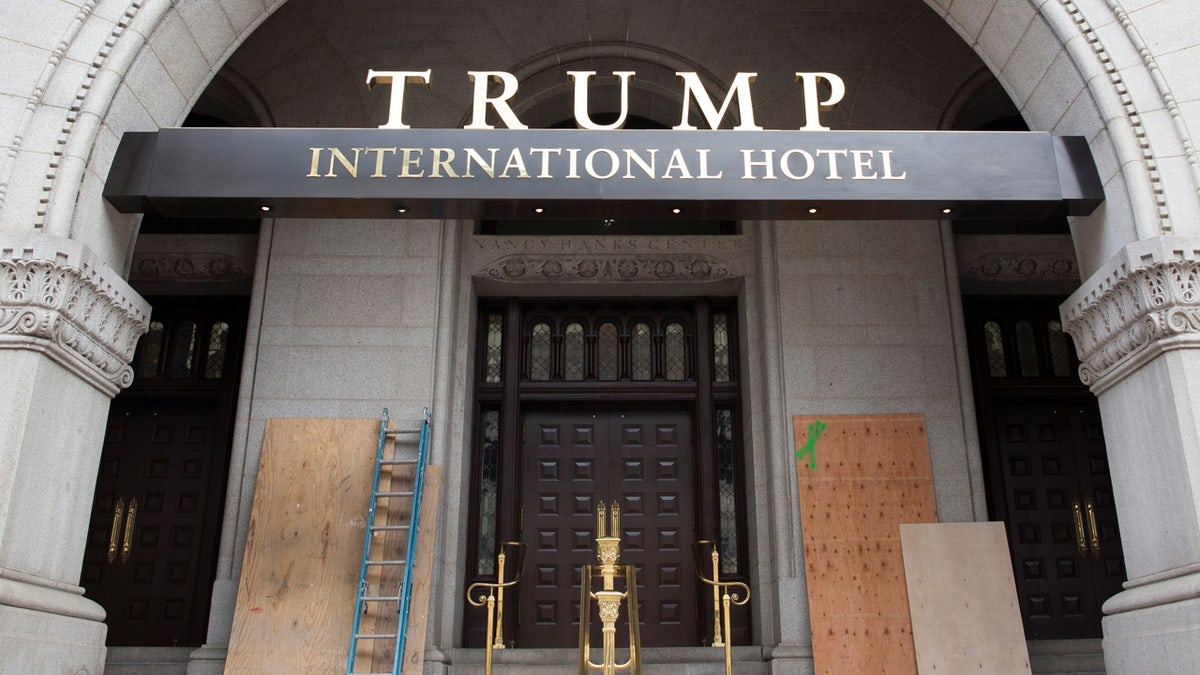 An anti-Trump themed hotel marketing itself as a safe haven for liberals is planning to open in late spring 2018 in Washington, Bloomberg reported.
Boasting itself as the world's first politically motivated hotel, the Eaton Workshop chain of hotels will be built around community engagement and integrating a liberal philosophy into every aspect of the guest experience. The Washington Hotel, Eaton's flagship location, with subsequent sites planned in Hong Kong, San Francisco, and Seattle by 2019.
Katherine Lo, the founder of Eaton Workshop, told Bloomberg that the Washington location will include amenities that cater to public activism including TED Talks-inspired fireside chats and lectures, co-working space for progressive startups, activists, and artists, a writer's residency, where investigative reporters can pursue stories and a multimedia studio where artists can create short films, podcasts, and other content in line with Eaton's philosophy.
The lobby of the hotel will contain footage from the presidential elections of 2012 and 2016 posing the question: "How did our country get where it is today?" The minibar will include an activist toolkit that will include information on how to contact your congress member as well as material for making posters for demonstrations, Newsweek reported.
"And if we'd been open during this year's Women's March, I could have seen us putting poster boards and markers in the rooms," Lo said.
Lo says that messages will be suited to each property. In Hong Kong, for instance, she wants to replace Bibles in nightstand drawers with copies of the U.N. Declaration for Human Rights.
Staff will be hired based not only for their experience in the service industry, but also for their track records in activism.
But despite proclamations of fostering diversity, Lo admits that Eaton Workshop isn't for everyone. Lo told Bloomberg that, "the goal isn't to bring together left and right." Rather, the hotel will represent the antithesis of the Trump hotel, only a few blocks away from Eaton's planned DC location.