Podesta says 'zero' chance Congress can stop Obama's climate plan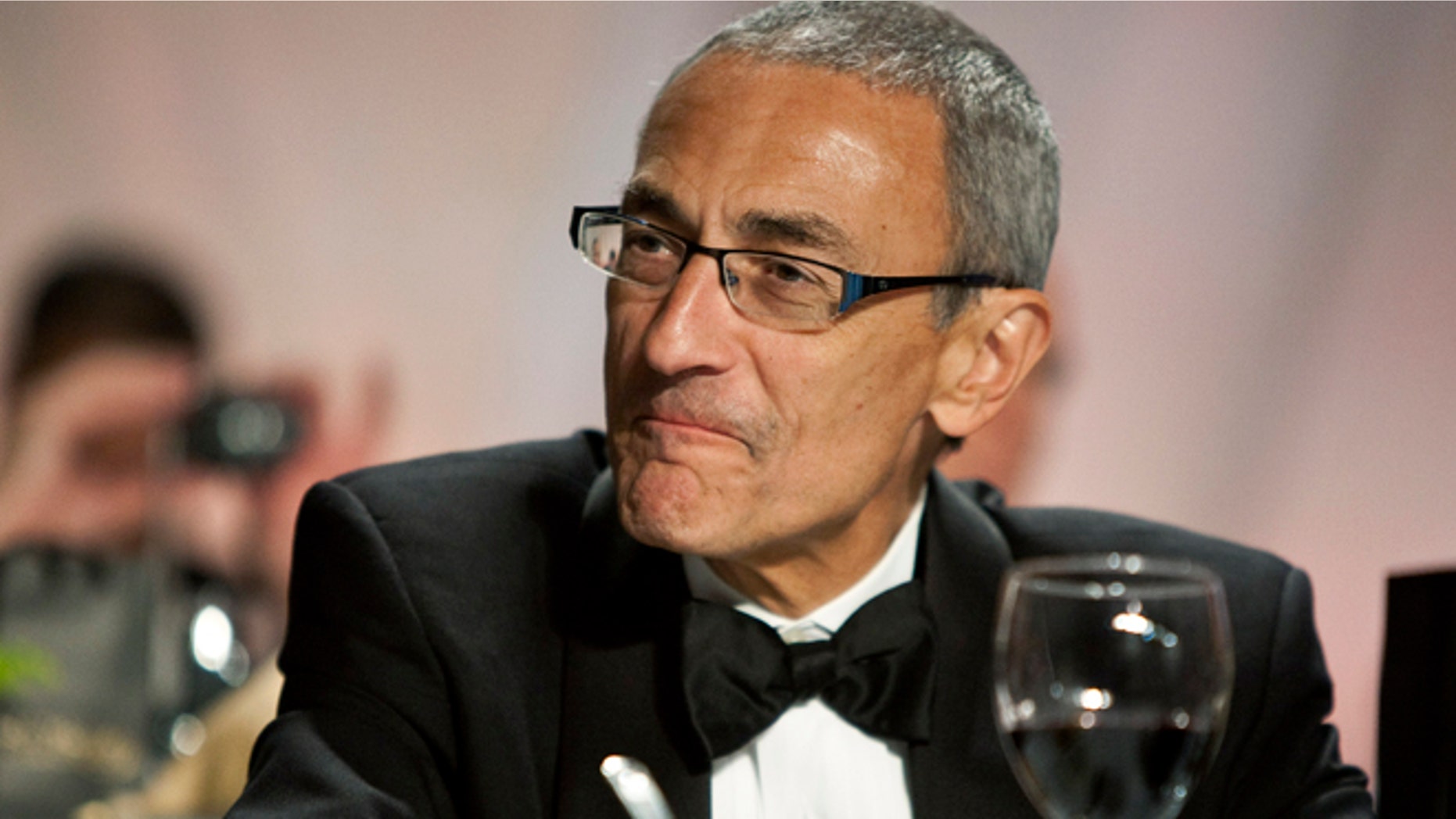 White House counselor John Podesta said Monday that attempts by congressional lawmakers to block the Obama administration's climate action plan will fail.
Podesta told reporters during a briefing at the White House that President Obama is committed to moving forward with controversial Clean Air Act regulations to cut carbon dioxide emissions for all new coal and gas-fired power plants.
"So they may try, but I think that there are no takers at this end of Pennsylvania Avenue. And I think -- with respect to the commitment of Democrats to support a cleaner energy future, I think there's a strong sentiment there," Podesta said.
Republicans have branded the president's climate plan as a "war on coal" and have sponsored legislation to roll back planned Environmental Protection Agency greenhouse gas standards they argue will harm the nation's economy.
"They'll find various ways, particularly in the House, to try to stop us from using the authority we have under the Clean Air Act. All I would say is that those have zero percent chance of working. We're committed to moving forward with those rules," Podesta said.
He cited an energy efficiency bill sponsored by Sens. Rob Portman, R-Ohio, and Jeanne Shaheen, D-N.H., as an example of bipartisan support for clean energy.
Some Republicans want to add an amendment to the bill approving the Keystone XL pipeline, leaving Obama with a more complicated choice, since large numbers of lawmakers in both parties are likely to favor the broader measure.
"We hope that it passes," Podesta said of the legislation. "But if it passes with unacceptable riders, then it will be headed to the watery depths, I guess."
Meanwhile, the Obama administration will argue in a report to be released Tuesday that global warming is changing Americans' daily lives and will worsen, according to study co-author Donald Wuebbles, a climate scientist at the University of Illinois.
"We're already seeing extreme weather and it's happening now," Wuebbles told The Associated Press on Monday. "We're seeing more heat waves, particularly in the West and in the South."
This final report is a rewritten and shortened version of a draft that was released in January 2013, with more scientific references, reviews by experts and the public, and a thorough review by the National Academy of Sciences, said Wuebbles and report lead author Gary Yohe of Wesleyan University in Connecticut. There is even stronger evidence than in 2013, Yohe said.
The draft came out just as meteorologists calculated that 2012 was the hottest year on record for the United States, but last year was slightly cooler than the 20th century average. And in the time since the draft report was released, the United States has seen lots of extremes.
And since the draft was released, there's been a dramatic new extreme that a good part of the country is worrying about: The drought in California, where a few rural places are in danger of running out of water.
In January 2013, none of California was in either extreme or exceptional drought; now nearly 77 percent of the state is. It is too early to point directly at the near-record California drought as another sign of global warming, but it fits the pattern, Yohe and Wuebbles said.
The Obama administration will likely use the 840-page report as scientific justification to reduce emissions of heat-trapping gas from the burning of fossil fuels, such as coal, gas and oil and to encourage local communities to adapt to changes in the climate.
Podesta called it "the most authoritative and comprehensive source of scientific information" on how climate change will hit all parts of the nation and the economy.
"Hundreds of the best climate scientists from across the U.S., not just in the public sector but in the private sector as well, have worked over the last four years to produce this report," Podesta said at Monday's briefing. "This assessment is about presenting actionable science."
Republican lawmakers have criticized the move as alarmist.
"This report is part of the game the president is playing to distract Americans from his unchecked regulatory agenda that is costing our nation middle-class jobs, new economic opportunities and our ability to be energy independent," Sen. James Inhofe, R-Okla., told The Wall Street Journal.
Also Tuesday, Obama will speak with TV meteorologists to reassure environmental leaders who have urged more aggressive action on climate change, The Journal reported.
The Associated Press contributed to this report.