Planned Parenthood plots largest-ever campaign blitz in 2014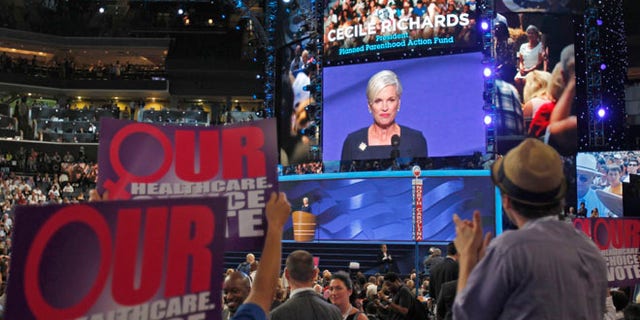 NEWYou can now listen to Fox News articles!
Anti-abortion lawmakers, beware. Planned Parenthood's political operations are planning their largest-ever campaign blitz for this year's midterm and gubernatorial elections, poised to pour millions into key races that could determine who controls Congress.
The group's political arm has in the past bought up gobs of campaign-season airtime to attack social conservatives as "extreme." Their track record is mixed, but the abortion provider played at least some role in the defeat last year of Republican gubernatorial candidate Ken Cuccinelli in Virginia.
Counting what Planned Parenthood spent in that race, the organization is planning to spend more than $18 million this cycle.
The spending largely would come from Planned Parenthood Action Fund and Planned Parenthood Votes, a super PAC. The sum would easily make them among the highest-spending outside Democratic players in this year's elections.
The numbers, confirmed by Fox News, were first reported by Politico. The plans suggest that Democrats' rallying cry in 2012 that Republicans were waging a "war on women" will return in some fashion this year -- as groups like Planned Parenthood hammer abortion rights, women's health and other issues on the airwaves.
"The bottom line is: Many of these races are going to be determined by women and women voters," Cecile Richards, president of the Planned Parenthood Action Fund, told Politico. "To the extent that we still have politicians who are running on a platform to repeal women's access to health care and women's rights, that's a losing proposition. ... We will absolutely be on the offense on these issues."
The groups plan to spend in at least 14 states, including in competitive Senate races like those in Alaska and North Carolina. The Senate is the big battlefield this year, as Republicans need to gain just six seats to gain the majority -- and Democrats are planning to fight hard to hold their ground.
Planned Parenthood itself has been a perennial target of Republicans, and friction between the GOP and the abortion provider is substantial.
GOP lawmakers have fought in the past to strip ObamaCare grant money for Planned Parenthood outfits, and defund the group entirely. Republicans also blasted the "war on women" cry as overblown, and at times hypocritical.
Lila Rose, president and founder of anti-abortion group Live Action, said Planned Parenthood's plans to spend millions on the elections should fuel calls to strip taxpayer funding for the group.
"There are no winners, except those making money by selling abortions, when Big Abortion leader Planned Parenthood pours millions into America's elections," she said in a statement.
Democrats still retain the advantage among women voters, something Planned Parenthood surely aims to build on. Exit polls showed Obama won 55 percent of the women vote in 2012.
Planned Parenthood spent nearly $12 million in 2012, according to the Center for Responsive Politics -- mostly from Planned Parenthood Action Fund and Planned Parenthood Votes. More than half of that went toward opposing candidates.
According to Politico, Planned Parenthood plans to get involved in Texas, where abortion-rights crusader Wendy Davis is running for governor. The campaign reportedly will begin with digital ads in Texas, as well as North Carolina and Alaska.