Physician Marshall ousts US Rep. Huelskamp in Kansas primary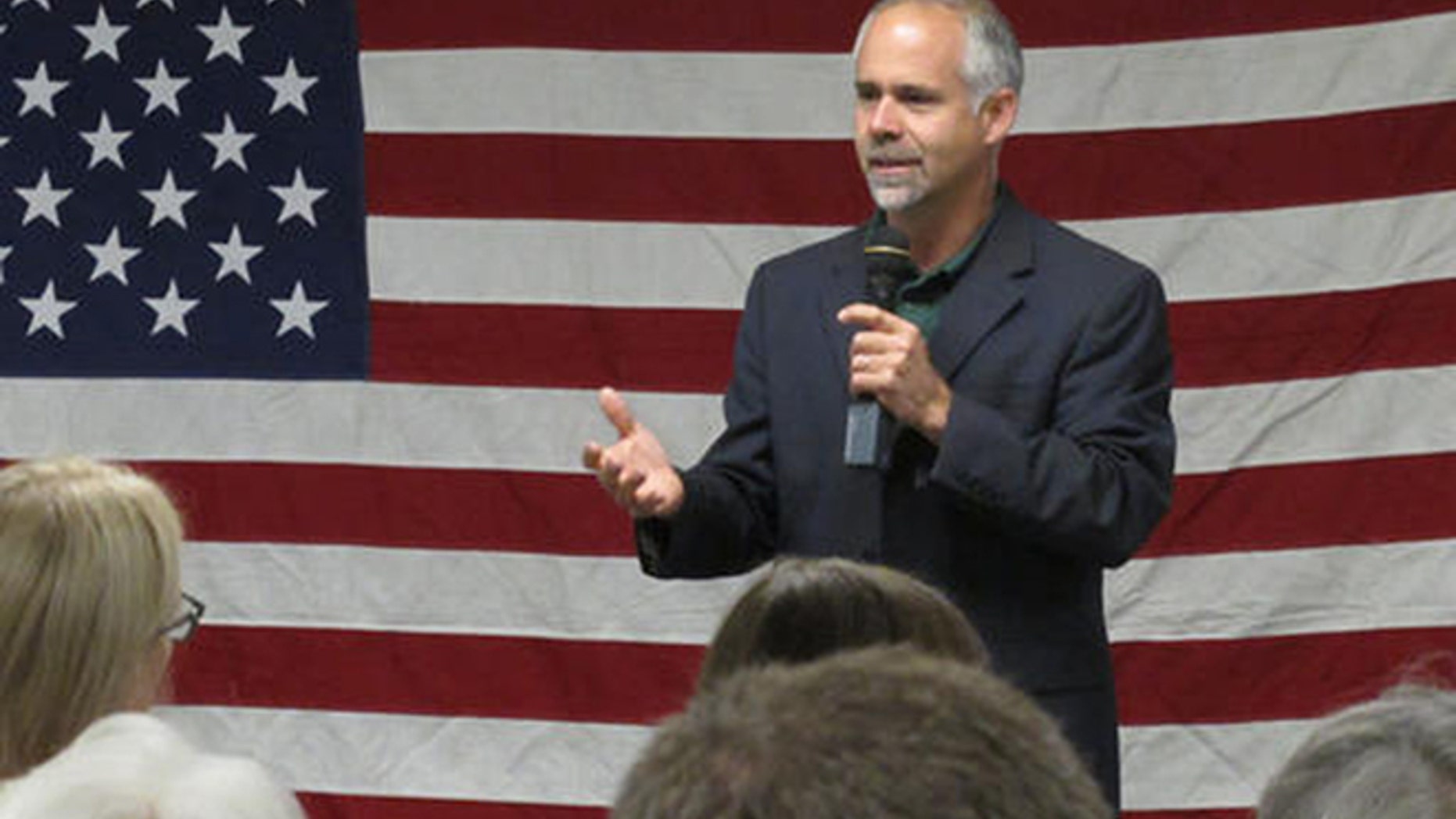 HUTCHINSON, Kan. – A doctor backed by agriculture and business groups ousted U.S. Rep. Tim Huelskamp Tuesday in a Kansas Republican primary race that focused on the tea party-backed incumbent's battles with GOP leaders and criticism that he was too cantankerous to be effective.
Great Bend obstetrician Roger Marshall won the tough contest against Huelskamp in the 1st District, which spans western and much of central Kansas.
Marshall's supporters argued Huelskamp's combativeness harmed the district. Huelskamp lost his seat on the House Agriculture Committee in 2012; farm groups turned against him, and many Republican voters saw it as a crucial issue in a farm state.
"Getting kicked off the Agriculture Committee is a crime that can't be forgiven," Brian Scheideman, a 52-year-old driver's education instructor, said after voting in his hometown of Wamego for Marshall. "I don't mind the independent voice, but you've got to figure out how to work with people."
Marshall, from the central Kansas community of Great Bend, received endorsements from the Kansas Farm Bureau, Kansas Livestock Association, National Association of Wheat Growers, and U.S. Chamber of Commerce.
Huelskamp is a tea party favorite with a national profile from clashing with GOP leaders over farm and budget legislation. He was a vocal critic of former House Speaker John Boehner, and Huelskamp's supporters argued that he gave his conservative, safely GOP district an independent voice.
On election night, Huelskamp's campaign ejected reporters from his watch party at a hotel in Hutchinson, about 50 miles northwest of Wichita.
"I think he has a better record than what he is given credit for," said Doris O'Neal, a 76-year-old Hutchinson homemaker who voted for Huelskamp. "If you listen for reasons he voted as he has, I think you will find he is doing the best he can for Kansas."
There is no Democratic candidate for the seat, though Clifton farmer and educator Alan LaPolice is poised to run as an independent. LaPolice ran for the GOP nomination in 2014, losing a closer-than-expected race against Huelskamp as an unknown.
Huelskamp has rankled less conservative Republicans throughout a 20-year political career that includes a stint in the Kansas Senate before his election to Congress in 2010. But this year, major agriculture groups and the U.S. Chamber of Commerce endorsed Marshall.
Both candidates raised more than $700,000 for their campaigns — a healthy sum for Kansas — but Marshall loaned his campaign more than $280,000. Interest groups also spent more than $2.7 million on the race, with Marshall benefiting significantly more.
In other races, U.S. Sen. Jerry Moran and U.S. Rep. Kevin Yoder in the 3rd District in the Kansas City area cruised to easy GOP primary victories over lesser known opponents. U.S. Reps. Lynn Jenkins in the 2nd District of eastern Kansas and Mike Pompeo in the 4th District of south-central Kansas had no opponents in their Republican primaries.