Photo of the Day: President Obama tours the pyramids in Egypt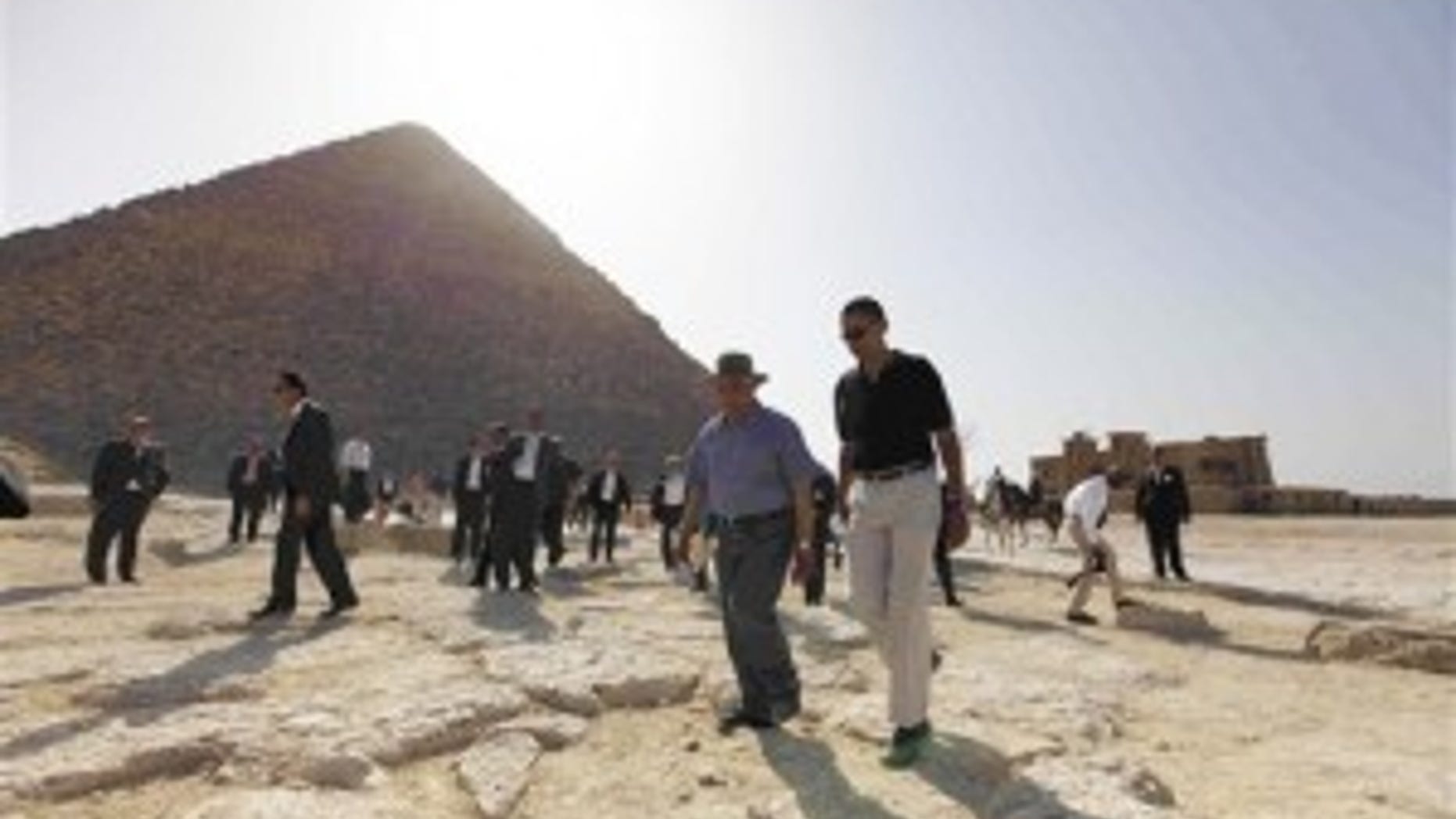 Following his speech to the Muslim world, President Obama took advantage of being so close to the magnificent pyramids and went for a tour with staffers.  He described the experience as one of the best he's had.
The tour was led by Dr. Zahi Hawass, head of Egypt's Supreme Council of Antiquities.  Dr. Hawass led the President down into a tomb to see some hieroglyphics and to the President's surprise, there was a hieroglyhic that had a startling resemblance to him, ie, it had big ears.  "That looks like me! Look at those ears!" said Mr. Obama.
Tune into  Special Report with Bret Baier tonight at 6pmET to see Wendell Goler's story about the President's trip to Egypt today!