Peru's next president says he will cut ties with U.S. if Trump's elected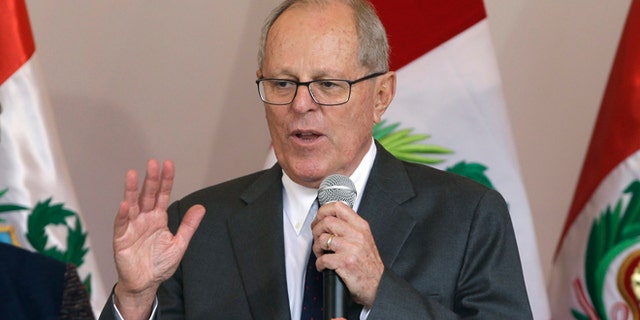 Peru's president-elect, Pedro Pablo Kuczynski, has joked that his country will sever ties with the United States if Donald Trump wins the White House.
Asked by a local reporter what would happen if the Republican won November's U.S. election, he said, amid laughs, "We are going to grab a saw and cut."
"He wants to put up a wall between the United States and Latin America, and make the Mexicans pay for it. Isn't that too much?" he said in reference to Trump's proposal for a wall along the U.S.-Mexico border.
Trump's comments about Mexican migrants along with his harsh stance toward immigration has made him a pariah throughout much of Latin America, especially in Mexico where President Enrique Peña Nieto has derided the real estate mogul's comments and compared him to Adolf Hitler.
Kuczynski, 77, worked for decades in the U.S. and is married to an American woman. He made the comments Tuesday after receiving a call from President Barack Obama congratulating him on winning Peru's presidential runoff earlier this month.
"I spoke to him about the U.S. presidential election, which everyone is following with great interest, and shared a little of my concern about the candidates. He said he was confident that voters would make the right choice," Kuczynski said, according to El Comercio.
Peru is one of the world's leading suppliers of copper and gold, but also shares the distinction alongside its neighbor Colombia as being one of the world's leading producers of cocaine.
The South American nation and the United States implemented a free trade agreement in 2009 and are both signatories of the 12-nation Trans-Pacific Partnership, which has been sharply criticized by Trump.
The Associated Press contributed to this report.
Like us on Facebook
Follow us on Twitter & Instagram