Perry Offered Consolation Meeting After Request for Obama Face Time Denied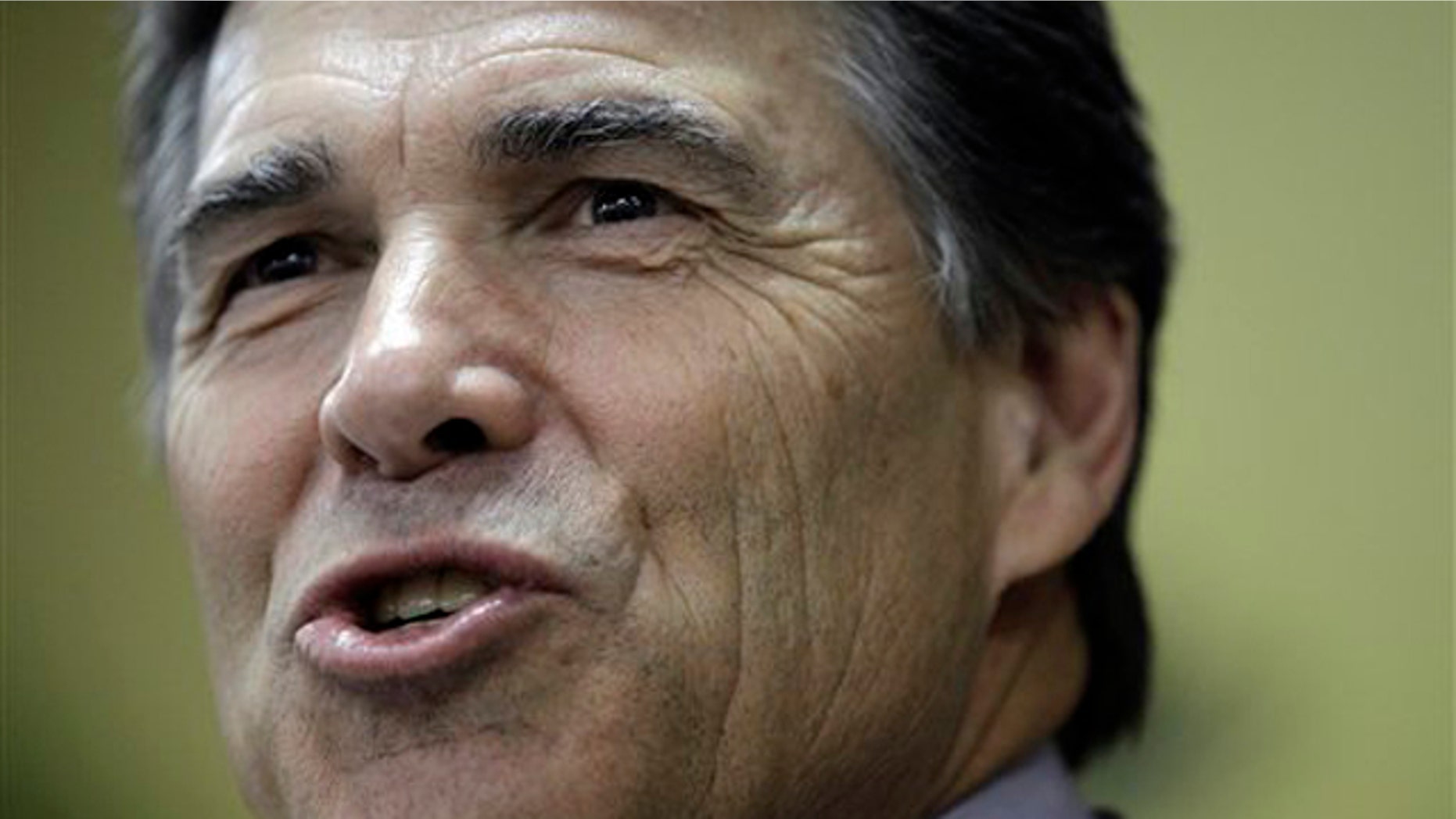 The White House apparently offered a consolation meeting to Texas Gov. Rick Perry after he was denied face time with President Obama on his trip to Fort Bliss Tuesday.
The Republican governor's spokeswoman said Perry's request for a presidential meeting to discuss border security was rebuffed. According to Perry spokeswoman Katherine Cesinger, White House aides said the president would not be available for such a meeting.
Instead, White House spokesman Luis Miranda said Perry "was offered but declined" a meeting on border security with Homeland Security Secretary Janet Napolitano and counterterrorism adviser John Brennan.
"Today, the president is at Fort Bliss to honor the troops who so bravely serve our country, but if the governor wants to have a meeting about the border, the White House has made that possible," Miranda said in a written statement.
Cesinger later said the governor was just looking for a meeting with the president, not his advisers.
"The governor does not need additional briefings about what is occurring on our border. What we need is an immediate deployment of additional resources," she said.
Perry was one of the first people the president saw when he stepped from Air Force One during an Austin visit on Aug. 9. On that occasion, Perry hand-delivered a letter to Obama adviser Valerie Jarrett, warning about the "dire threat" from drug violence along the U.S.-Mexico border.
Miranda noted that the president has "directed unprecedented resources to the southwest border since launching the Southwest Border Initiative in March 2009" and signed into law $600 million in supplemental funds for border protection, law enforcement, 250 additional National Guard for Texas and a new Texas-based Predator drone to enhance surveillance to personnel on the ground.
Fox News' Major Garrett and The Associated Press contributed to this report.