Perry Concerned About Time, Money for Presidential Bid, but Odds Are 50-50, Source Says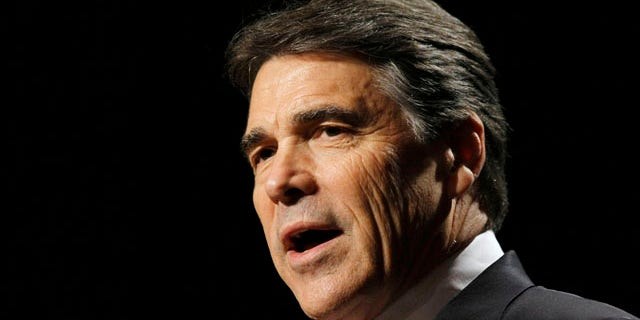 Texas Gov. Rick Perry, who has been prodded by conservatives to announce a presidential bid, appears to be on the fence with his decision, as concerns about time and fundraising persist, a longtime adviser told Fox News on Thursday.
The adviser said the odds of a Perry run for the Republican nomination are about 50-50.
Insiders hope that Perry decides sometime in July, so they could develop a national fundraising apparatus and he could hit the trail early. So far, they have been calling around the country for big donors and influential organizations to get a sense of their commitment.
His inner circle is trying to ascertain if enthusiasm runs deeper than throaty cheers and can translate into campaign dollars. They'd like to avoid a scenario in which the governor is forced to take time away from the campaign trail in must-win states to raise money in big cities, the adviser said.
The Wall Street Journal reported earlier that Perry hopes to compete in the Aug. 13 Iowa Straw Poll. That report said Perry hopes to attack frontrunner Mitt Romney from the right and believes Iowa could be a good litmus test. Perry had said he doesn't believe he needs to make a decision by then.
Perry, 61, did not attend either Republican debates, but he was well received at the Republican Leadership Conference in New Orleans earlier this month.
"It saddens me when sometimes my fellow Republicans duck and cover in the face of pressure from the left," Perry told the crowd. "Our party cannot be all things to all people."
Perry appeared on Fox News last week to talk about a potential presidential bid and said he's "certainly giving it appropriate thought process."
Fox News' Carl Cameron contributed to this report.