Pentagon Reportedly Recycles Savings in Revamped Weapons Programs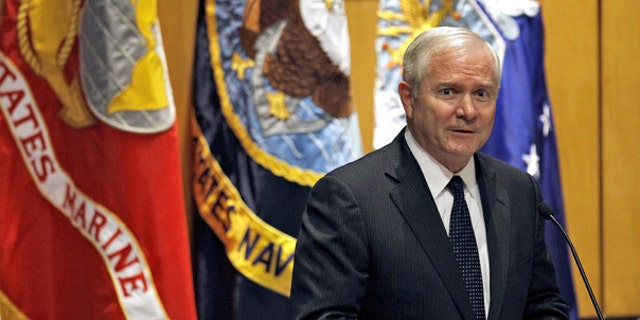 NEWYou can now listen to Fox News articles!
Though the Pentagon has touted billions of dollars in budget savings over the past two years, officials may already have found a way to spend a chunk of that money.
An analysis released Monday by Defense News found that of the $330 billion military leaders claim to have saved by cutting or eliminating weapons projects, nearly 40 percent of that will go toward programs that replicate the old ones.
Outgoing Defense Secretary Robert Gates has been using the $330 billion figure since last year, discussing his plans for curtailing the Pentagon's massive budget. President Obama is calling for more than that to be cut over the next 12 years.
But Defense News found that more than $130 billion is or will soon be back in the budget for programs that perform similar functions. The report said Air Force programs like the Combat Search-and-Rescue chopper and Next-Generation Bomber, along with other expensive projects, would be returning in modified form.
The bomber program, for instance, will be scaled down, but the new program could exceed $40 billion, comparable to the old program, Defense News reported.