Pennsylvania man forges new path: 'Slimdown' jog gets him $100 fine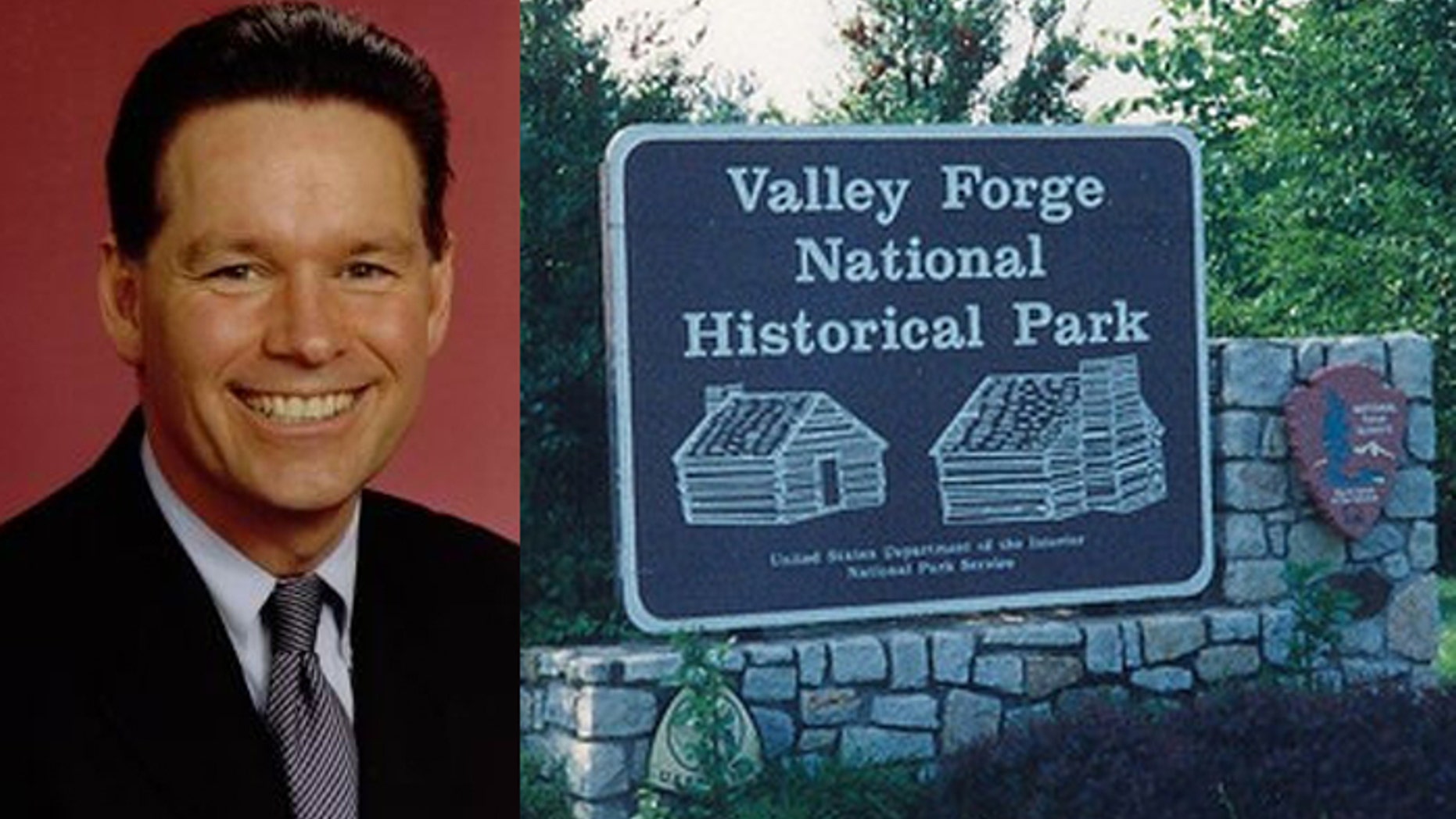 For one runner, getting slim during the slimdown comes at a price.
A Pennsylvania man who went jogging in a national historic park was slapped with a $100 fine because the area was closed due to Washington's budget impasse, he said Tuesday.
John Bell, 56, of Chadds Ford, said he parked his car on Sunday morning near a remote area in Valley Forge National Historic Park that was not blocked by a barrier. He thought that a small sign alerting visitors to the park's closure was meant for vehicular traffic, not visitors, especially after he saw other runners and bikers in the park.
But when Bell later returned to his vehicle, he found flashing police lights and two armed park rangers waiting for him.
Bell plans to fight the ticket in federal court. He said the legal challenge is about principle, not money.
"I just think it's wrong," said Bell, who's run at Valley Forge for 25 years and has participated in marathons that have raised money for organizations such as The Leukemia & Lymphoma Society and Johns Hopkins Children's Center. "There was no warning at all, about anything. I asked them, 'why are you guys doing this?' Their answer was, 'don't you watch the news?' In no way were they trying to be nice about this."
Bell insists that he wasn't at the park to make a political statement. "I just went down there because that's where I always go," he said.
Jeremy Gonzalez Ibrahim, a friend of Bell's who is representing him pro bono, said his client has already received more than 100 emails of support from across the country.
Since the slimdown began last week, the Park Service has furloughed 20,000 employees, though about 3,000 are providing security and emergency services, the agency has said.
The Park Service did not immediately respond to an email seeking comment.
The incident comes at a time of heightened scrutiny for the agency, which has been accused of kicking families out of their homes and shuttering private businesses because they sit on federal parkland.
Last week, Bruce O'Connell, the owner of the privately-run Pisgah Inn along the Blue Ridge Parkway in North Carolina, said park rangers had blocked the entrance to the lodge's parking lot, telling him that they "were just following orders."
Meanwhile, an elderly couple in Nevada was forced to leave their home last week because it sits on federal land, KTNV reported.
House Republicans have said they plan to investigate what they describe as overzealous responses to the partial shutdown.
FoxNews.com's Judson Berger and The Associated Press contributed to this report.