Pennsylvania legislator invites Trump to 'destroy' his career in profanity-laced tweet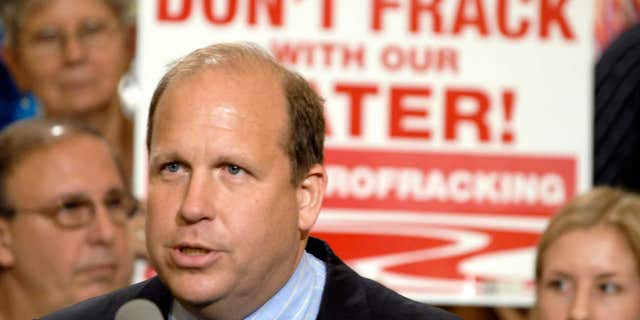 A Pennsylvania state lawmaker slammed President Trump Thursday in a profanity-laced tweet inviting him to "destroy" his career.
Democratic state Sen. Daylin Leach was defending a Texas state legislator after Trump joked about destroying that lawmaker's career.
Trump told a Texas sheriff during a White House meeting Tuesday that they could end the career of the lawmaker trying to reform asset-forfeiture laws that critics say police abuse as a funding source.
Leach--who also opposes civil-asset forfeiture-- went on the twitter offensive and insulted Trump, calling him "loofa-faced" and using a profanity in comparing Trump's appearance to a gibbon.
Leach's post racked up more than 13,000 retweets. He told the Philadelphia Inquirer the reaction was overwhelming.
"This is something beyond anything I could have imagined," Leach said.
Leach's press aide Steve Hoenstine told the paper that calls were coming in from as far away as London. He added that "90 percent" of the calls were positive.
The Associated Press contributed to this report.