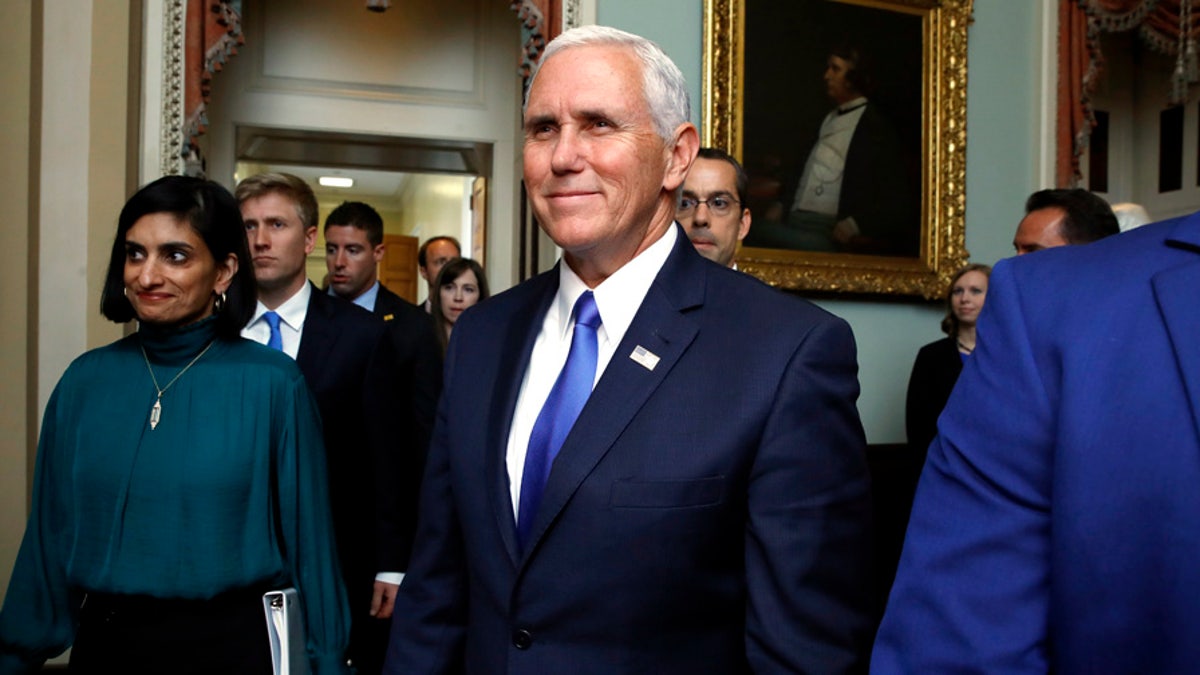 Vice President Mike Pence and his wife, Karen Pence, will travel to Texas on Wednesday to meet with those in Sutherland Springs impacted by Sunday's mass shooting.
Pence announced in a tweet Monday that he will visit family members of those killed, those injured in the attack, and first responders.
Gunman Devin Patrick Kelley, dressed in black tactical gear, fired an assault rifle as he walked down the center aisle in the First Baptist Church in Sutherland Springs, killing 26 people during worship services Sunday, investigators said.
About 20 other people were wounded, 10 of whom were still hospitalized Monday in critical condition.
The deadliest mass shooting in state history claimed multiple members of some families, with the dead ranging from 18 months to 77 years old, and tore gaping holes in a town with a population of just 400 people.
Twenty-three of the dead were found in the church. Two were found outside and one died after being taken to a hospital, authorities said.
Among those killed was the church pastor's 14-year-old daughter, Annabelle Pomeroy. Pastor Frank Pomeroy and his wife, Sherri, were both out of town when the attack occurred, Sherri Pomeroy wrote in a text message.
Church member Nick Uhlig, 34, who was not at Sunday's service, told the Associated Press that his cousin, who was eight months' pregnant, and her in-laws were among those killed. He later told the Houston Chronicle that three of his cousin's children also were slain.
"The suspect's mother-in-law attended this church," Texas Department of Public Safety Regional Director Freeman Martin told reporters Monday.
President Donald Trump is currently in Japan, in the midst of a 12-day trip to Asia.
He said the mass shooting is not about guns, but a "mental health problem at the highest level."
The Associated Press contributed to this report.