Pence calls Syria mission 'completely accomplished,' tells Russia to get the message
Vice President Mike Pence, attending an international summit on Saturday, said he backs President Trump's assertion earlier in the day that the U.S.-led airstrikes this weekend in Syria resulted in "mission accomplished," And he warned Syrian ally Russia that it is "on the wrong side of history."
Pence spoke while in Peru about 18 hours after the U.S., France and the United Kingdom launched 105 missiles at three facilities connected to the regime of Syrian President Bashar al-Assad and his purported April 7 chemical attack on civilians, in the country's years-long civil war.
The vice president attended the Summit of the Americas after Trump earlier this week canceled plans to attend the event so he could craft a response to the chemical attack, for which U.S. officials say there's proof of Assad's involvement.
"Last night, the objective of the mission of that (our) commander in chief gave our military forces was completely accomplished, with swift professionalism," Pence said in response to reporters' questions about whether Trump hastily overstated the mission's outcome.
Earlier in the day, Pentagon officials suggested they had proof that the Assad regime was behind the attack but said they couldn't elaborate on the information because it was classified.
Pence said the United States acted after the intelligence community and allies concluded with a high degree of confidence that "at a minimum," chlorine was used in the attack, and possibly serin.
"Our message to Russia is, 'You're on the wrong side of history,' " Pence also said. "It's time for Russia to get the message President Trump delivered last night. You're known by the company you keep."
He also said the United State will mount a "sustained effort" against the regime if the attacks continue, echoing what U.S. Ambassador Nikki Haley said in an emergency meeting of the U.N. Security Council on Saturday.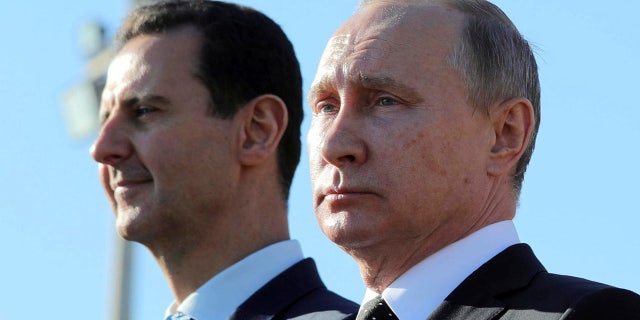 Pence said leaders at the summit, which is focused on the collapse of democracy in Venezuela, said they support the missile strikes in Syria.
The vice president acknowledged no change in the stalemate between Mexican President Enrique Peña Nieto and Trump over plans to build a U.S.-Mexico wall.
"The United States has a strong president, and Mexico has a strong president," Pence said. "When you have two people with strong personalities, they have strong differences."
Pence said Trump's call for Mexico to pay for the U.S.-built wall "did not come up" in meetings.
However, he suggested that the United States, Mexico and Canada are close to renegotiating a new NAFTA deal.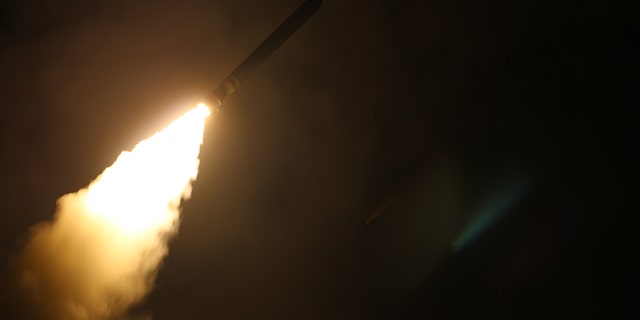 "I'll leave this summit very hopeful that we are very close to a renegotiated NAFTA that will be a better deal for the American people," the vice president said, referring to the North American Free Trade Agreement involving the U.S., Mexico and Canada. "And it will have a kind of fairness that will permit us to go forward in a productive, mutually beneficial relationship."