Pelosi: Democratic Caucus divide ahead of primaries is 'exhilarating'
Washington Democrats continue to take a Wild West approach to their 2018 congressional primaries  -- endorsing challengers, attacking at least one incumbent and totally avoiding California's testy Senate contest -- all of which appears OK with House Minority Leader Nancy Pelosi.
"Welcome to the Democratic Party," the California Democrat said Thursday, when asked whether a lack of party unity could help Republicans.
"It is the most exhilarating thrill to be a leader in a party that has that kind of diversity of opinion. It's our strength. We're not a rubber stamp. … It certainly can work to our advantage. So I don't see it as an obstacle."
Washington Democrats have been split this year in several races, as they focus on winning a total 24 House seats to take control of the chamber. But the situation is most glaring in a Texas congressional race.
The Democratic Congressional Campaign Committee, whose mission is to elect and reelect party members to the chamber, has openly opposed candidate Laura Moser, one of a handful of Democrats who ran in this week's 7th Congressional District Democratic primary.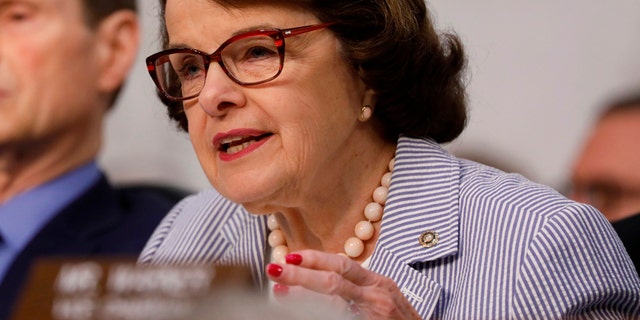 "Democratic voters need to hear that Laura Moser is not going to change Washington," the group said on its website weeks ahead of Tuesday's primary, in which Moser nevertheless advanced to a May runoff. "She is a Washington insider, who begrudgingly moved to Houston to run for Congress."
Sen. Bernie Sanders, a Vermont Independent who caucuses with Democrats, told NBC News on Friday that such tactics are "unacceptable."
In 2016, Sanders ran for president on the Democratic ticket but lost in the primary to Hillary Clinton, who appeared to have some advantages from the Democratic National Committee, according to leaked emails.
Moser already has support from Our Revolution -- the political group continuing the so-called "Sanders Movement."
But Sanders, who's campaigning this weekend in Texas, is so far noncommittal about whether he'll help Moser, saying, "We'll take a look at the race."
Sanders told The Hill on Friday that he's staying out of the California Senate race in which his backers and the Democratic Party's far left wing are leading efforts to deny moderate Democratic Sen. Dianne Feinstein a sixth term.
At the state party convention last month, delegates gave Feinstein just 37 percent of the vote, compared with 57 percent for state Senate leader Kevin de Leon.
De Leon, a favorite of the state party's progressive wing, didn't get the endorsement because neither he nor Feinstein got the required 60 percent of the vote. But the situation was another example of a divided party and a possible threat to Feinstein's reelection bid, despite her having a double-digit primary lead over de Leon and millions more in campaign money.
Sanders this week joined a handful of Washington Democrats in endorsing Marie Newman, the primary challenger in moderate Illinois Democratic Rep. Dan Lipinski's bid for an eighth term.
The others backing first-time candidate Newman include New York Democratic Sen. Kirsten Gillibrand and Illinois Democratic Reps. Luis Gutierrez and Jan Schakowsky, who is part of the DCCC leadership team, while Pelosi is backing Lipinski.
In another example, so many Democrats have entered congressional primaries in Southern California, where the DCCC is trying to win several GOP-held seats en route to 24 , that fears of splitting or diluting the vote has led to some candidates being asked to drop out, a source recently told Fox News.
Fox News' Chad Pergram contributed to this report.