Pelosi Attended U2 Concert During Obama's Speech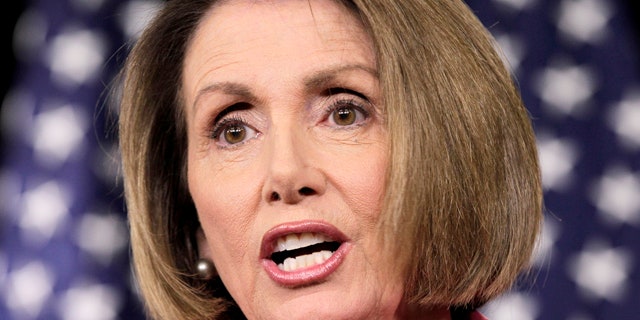 NEWYou can now listen to Fox News articles!
President Obama or Bono?
While Obama addressed the nation Wednesday night to lay out plans for troop reductions in Afghanistan, it appears that House Democratic Leader Nancy Pelosi rocked it out at a U2 concert in Baltimore.
Although Pelosi's office issued a statement after Obama's speech calling for a more substantial drawdown, Pelosi reportedly was watching the famed Irish band sing "Beautiful Day" and perform a musical tribute to Rep. Gabrielle Giffords, who is recovering from a gunshot wound to the head.
Pelosi's office did not immediately respond to a message seeking comment, but the California lawmaker, a Baltimore native, apparently scored plum tickets for the concert and sat in the lower tier of the stadium.