Paul Ryan calls Trump's comments about judge's Mexican roots 'racist'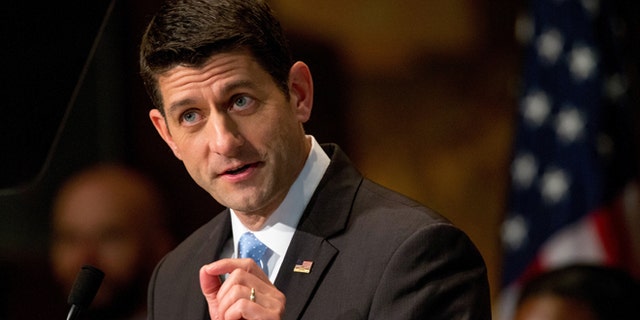 The subject of the speech was poverty.
But invariably, it ended up deviating to Donald Trump and his latest controversial remarks.
At an event in a low-income neighborhood of Washington, D.C., House Speaker Paul Ryan, who was unveiling new GOP proposals to fight poverty, said that Donald Trump made the "textbook definition of a racist comment" in saying an American-born judge isn't qualified to preside over a case because of his Mexican heritage.
"I regret those comments he made. Claiming a person can't do their job because of their race is sort of like the textbook definition of a racist comment," Ryan said at a news conference planned to unveil the first piece in a six-plank governing agenda by the House GOP. "I think that should be absolutely disavowed. It's absolutely unacceptable."
But Ryan, who endorsed Trump only last week after a lengthy delay, went on to say: "But do I believe Hillary Clinton is the answer? No, I do not."
"I believe that we have more common ground on the policy issues of the day, and we have more likelihood of getting our policies enacted with him than we do with her," Ryan said. "But I do absolutely disavow those comments, I think they're wrong, I think they're wrongheaded, and the thinking behind it is something I don't even personally relate to."
Trump has contended that U.S. District Judge Gonzalo Curiel, who is presiding over a case alleging that Trump University fleeced students, can't judge him fairly because the judge is of Mexican heritage and Trump wants to build a wall between the U.S. and Mexico. Trump has been questioned repeatedly about his stance but has refused to retract his comments.
The focus on Trump illustrated anew the extent to which the GOP's presumptive presidential nominee can create troublesome distractions for his party. The flap over the judge is proving particularly problematic as one leading Republican after another has denounced Trump's stance.
Based on reporting by The Associated Press.
Like us on Facebook