Paul campaign says candidate remains in the race despite budget crunch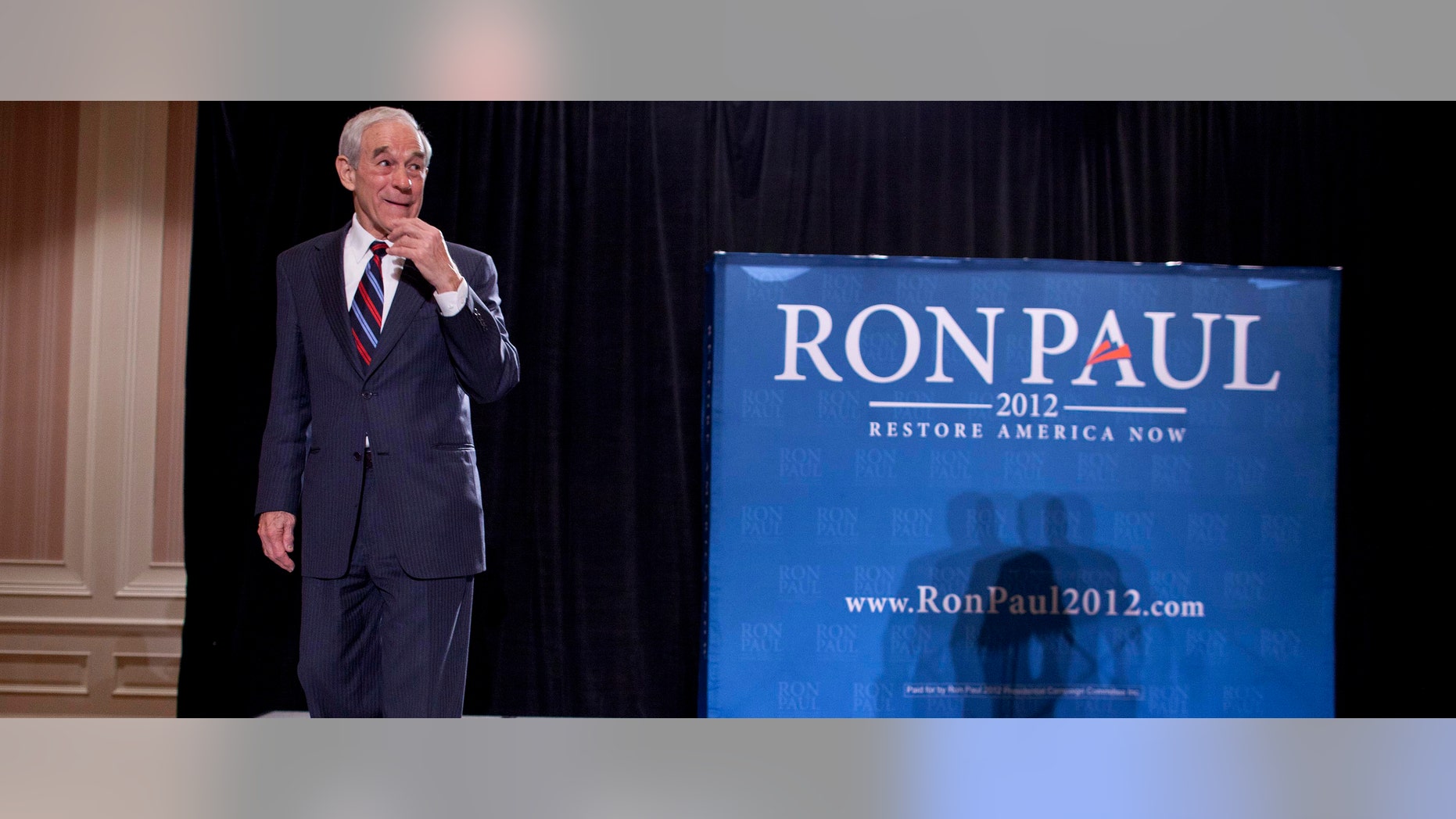 The Ron Paul team is attempting to make clear the candidate has neither folded nor suspended his GOP presidential campaign.
"Let me be very clear," chief strategist Jesse Benton said in a memo Tuesday. "Dr. Paul is not dropping out or suspending his campaign."
Benton said the 76-year-old Texas congressman will stay in the race until it reaches the Republican National Convention in Tampa in August. The clarification came after the campaign announced a day earlier that it would not spend money in the remaining primary contests --a decision widely interpreted as Paul's de facto concession.
Still, Benton acknowledged Tuesday that the need to "maximize our resources" has forced the campaign to skip the 11 remaining states with primaries and instead focus on district and state conventions to win more delegates and alternate delegates toward the convention.
To keep going, grassroots Paul supporters on Thursday are holding a so-called Money Bomb, a one-day, all-out fundraising effort.
Benton said Paul's recent success at the Maine convention makes campaign officials think they can win several more states.
He conceded that Paul, who draws large support from Libertarians and the Tea Party, will almost certainly lack enough delegates to win the GOP nomination in Tampa but will have enough to vote on party rules and "shape the process for future liberty candidates."
"This fight is not over," Benton said in a letter to supporters. "We will continue fighting and expanding."
Paul had said in his Monday letter -- the one interpreted by some as a farewell note -- that staying in primary races "with any hope of success would take many tens of millions of dollars we simply do not have."