Palin Hack Case Goes to Jury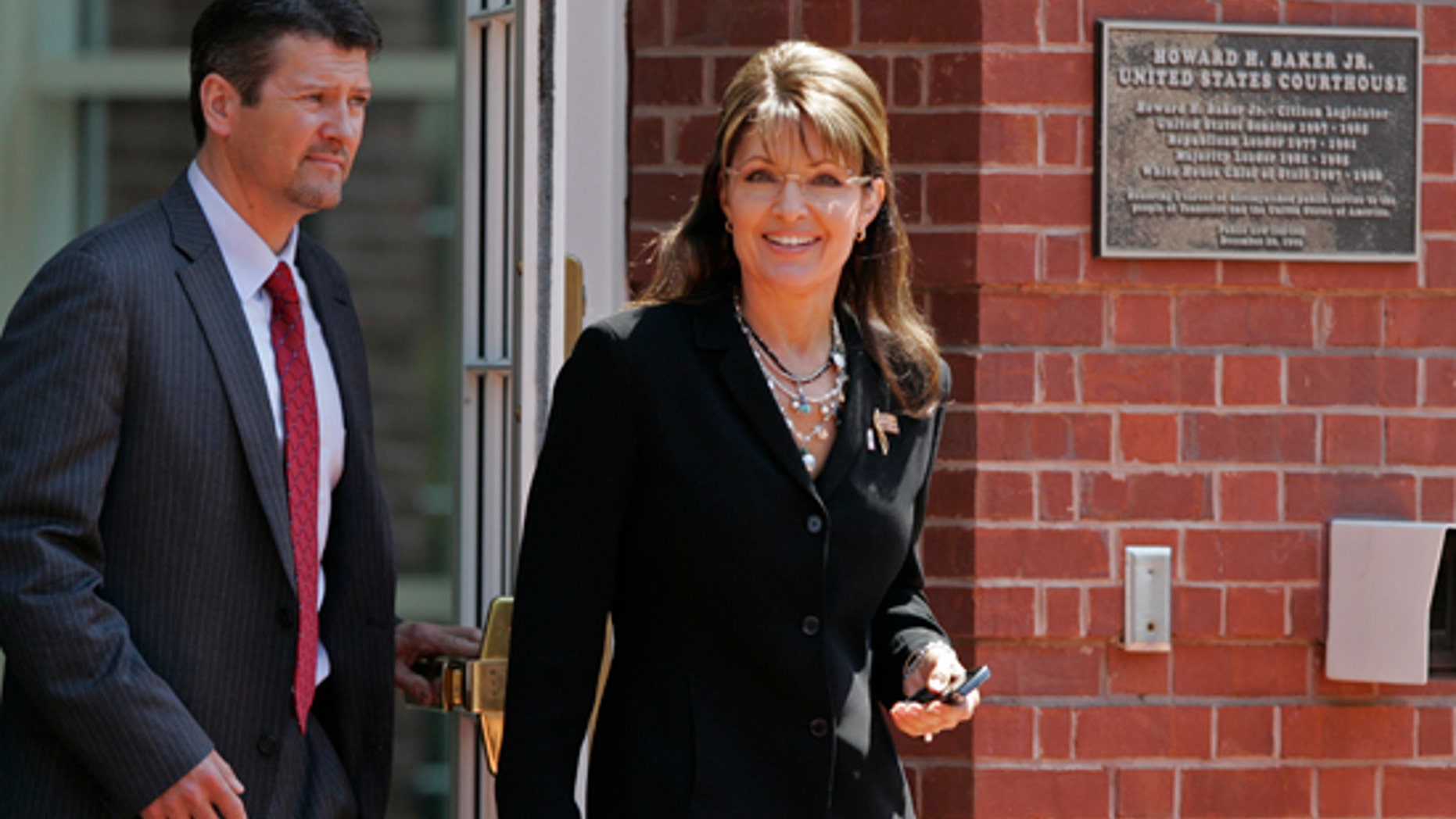 The case against a former University of Tennessee student charged with hacking into Sarah Palin's e-mail went to a federal jury Tuesday in eastern Tennessee.
The jury of eight men and six women started deliberating in Knoxville after getting instructions on the charges against David Kernell, 22.
After Kernell chose not to testify, defense attorney Wade Davies told the panel Monday in a closing argument that his client pulled a prank and guessed his way into Palin's e-mail. He said Kernell as a 20-year-old made "some stupid decisions" but had no criminal intent.
Assistant U.S. Attorney Greg Weddle told jurors Monday that Kernell set out with a plan to derail Palin's campaign when she was the Republican vice presidential candidate in 2008.
Convictions on the identity theft and three other felony charges carry a maximum possible 50-year prison sentence.
"David Kernell at the age of 20 made some bad choices," Davies told the jury.
U.S. District Judge Thomas Phillips instructed jurors early Tuesday about the identity theft and other charges against Kernell.
Davies told jurors -- some who took notes on the fifth day of the trial -- that "not every choice we make at age 20 defines who we are."
Weddle told jurors Kernell is "not a kid."
"He set out to do something malicious, from the beginning," Weddle said. "There's nothing childish about this."
Davies called just one defense witness, an FBI agent who testified Friday that Kernell was emotionally upset about the investigation in September 2008.
Davies declined to say Monday why Kernell decided not testify after a lineup of government witnesses over four days, including Palin and her daughter, Bristol. The Palins talked about how the hacking disrupted their personal lives and invaded the privacy of other family members and close friends.
Phillips denied defense motions to have instructions to the eight men and six women jurors include "lesser-included" offenses, except on one of the charges. Assistant U.S. Attorney Mark Krotoski said the evidence on that count shows Kernell committed a felony, unlawfully obtaining information from a protected computer.
Kernell is accused of invading the then-Alaska governor's Yahoo! e-mail account. The hacking exposed personal telephone numbers and e-mail addresses and led to other Internet users going into the e-mail.
Davies tried unsuccessfully to subpoena a college student in Utah who the defense attorney said also got into Palin's e-mail. The judge quashed the subpoena, ruling it was unlikely such testimony would affect Kernell's case.