Pakistan Names New Envoy to U.S. After Haqqani Resigns Over Memo Scandal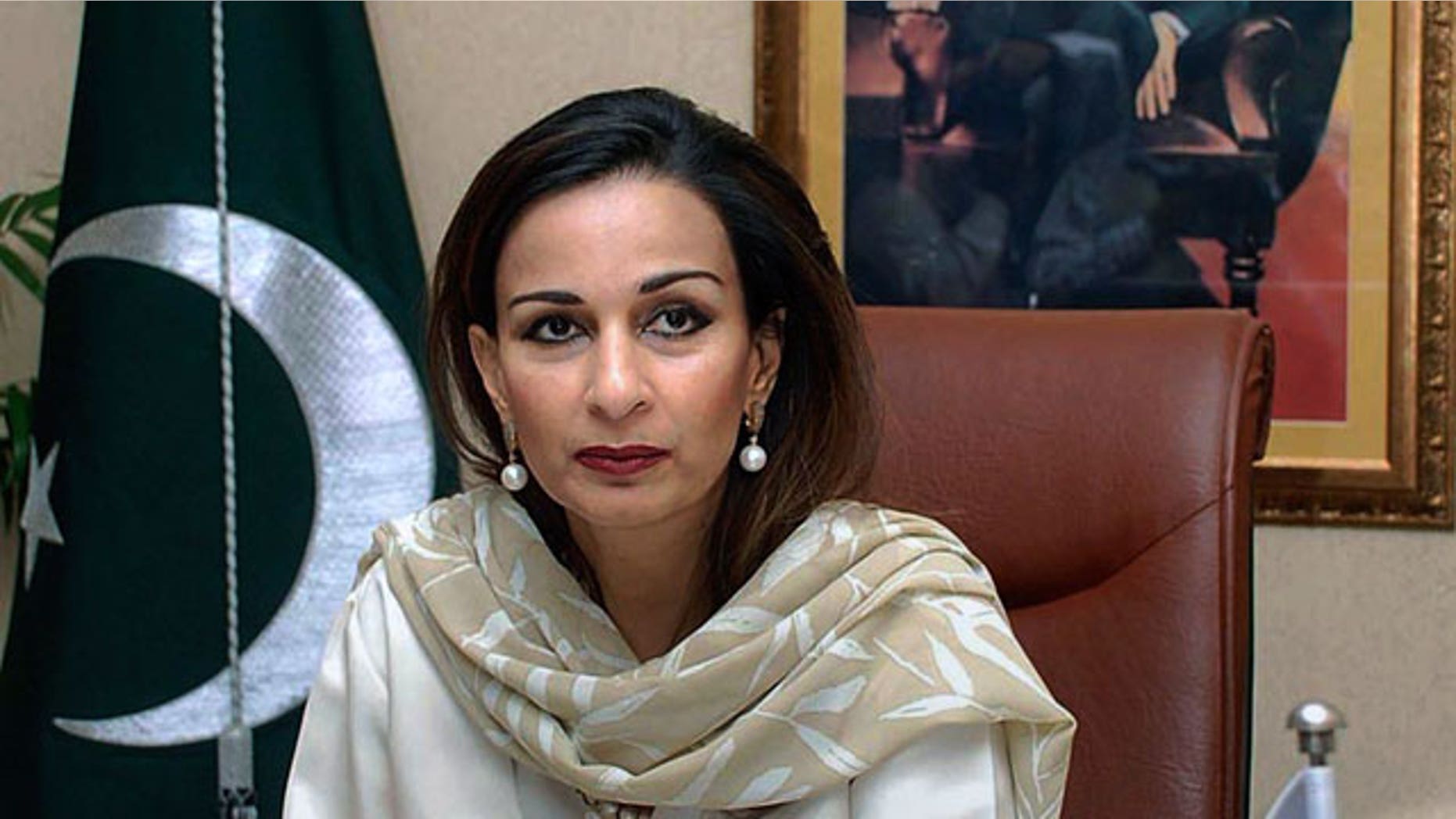 ISLAMABAD – Pakistan appointed a democracy activist who has faced militant death threats as its new ambassador to the United States on Wednesday, moving quickly to replace the old envoy who resigned after upsetting the country's powerful military in a scandal dubbed "memo-gate."
Sherry Rehman will likely be well-received in Washington, though she will have a tough task representing Pakistan amid widespread suspicion in the U.S. that nuclear-armed Pakistan is not a sincere ally in the fight against Islamist extremists.
Rehman is an important and respected player in Pakistan's ruling party and a vocal proponent of civilian supremacy in the country. Her appointment was surprising to some observers, who had presumed the army, having ousted the last ambassador, would try to force its own candidate on the weak government.
Rehman's appointment "suggests that the military has failed to assume complete control of Pak-US relations," Ali Dayan Hasan, Pakistan director for Human Rights Watch, said on Twitter.
Rehman was close to former Prime Minister Benazir Bhutto, who was killed by militants in 2007. She has spoken up against the country's blasphemy law, which is used to persecute Christians. Police warned her that she could be targeted by extremists, and she was under heavy guard for some time.
She currently heads the Jinnah Institute, an organization she founded to "invest in policies that promote fundamental rights, tolerance and pluralism."
Ambassador Husain Haqqani resigned from the post late Tuesday amid allegations he engineered a memo to Washington asking for its help in reining in the military in exchange for a raft of pro-American policies. He has denied any connection to the memo.
Haqqani was summoned to Pakistan by the army after the scandal broke a few days back. He had made no secret of his desire to try and wrest some of the power in Pakistan from the army to the civilian government, which is nominally in charge, earning him the distrust of the army establishment.
On Wednesday, he tweeted: "Ah! To wake up in my motherland, without the burden of conducting Pakistan's most difficult external relationship."
The diplomatic post is a crucial one for both nations. Washington wants to work with Pakistan to defeat Al Qaeda and negotiate a way out of the Afghan war. Islamabad relies heavily on U.S. aid and diplomatic support.
Relations between the two countries have soured badly over the last year, especially over the U.S. raid that killed Usama bin Laden in a Pakistani garrison town, which was carried out without informing Islamabad.
"She is an excellent nomination because she is highly regarded in Pakistan's intellectual and political circles, and I think even in those circles close to the military establishment," said Rasul Bakhsh Rais, professor of political science at Lahore University of Management Sciences.
"She has courage and she has a vision of a progressive, liberal, democratic Pakistan, and she has worked for that," he added.