PA Gov. Tom Corbett Says He'd Like To Hire Latinos -- He Just Can't Find Any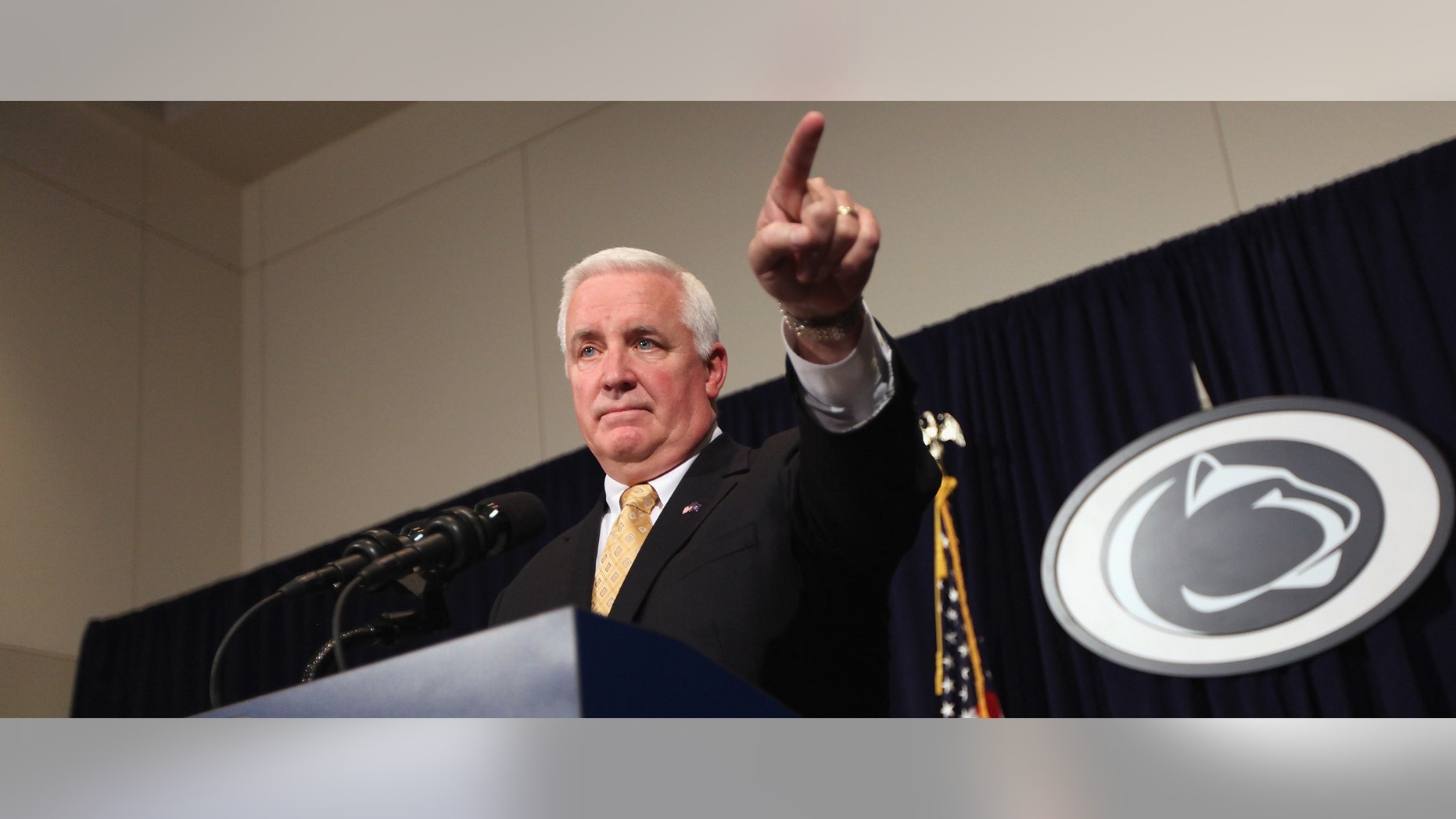 Perhaps he didn't see it coming, but Pennsylvania Gov. Tom Corbett's quickly discovered how an apparently passing comment can blow up in a politician's face.
Corbett, a Republican seeking re-election spoke about the difficulty of finding qualified Latinos to put on his staff.
Asked at a political forum by Spanish-language newspaper, Al Dia News, about Latinos on his staff, the governor said: "We do not have any staff members in there. If you can find us one, please let me know."
When the moderator, the paper's managing editor, Sabrina Vourvoulias, responded to his request for potential staffers by saying "I am sure that there are Latinos that ..." Corbett cut her off.
"Do any of you want to come to Harrisburg?" Corbett asked.
Once word about the Republican's comment spread days later, Latinos and Democratic leaders expressed anger and exasperation.
Philadelphia attorney and former judge Nelson Diaz was quoted in the Philadelphia Inquirer as saying that the comment reminded him of GOP presidential candidate Mitt Romney's "binders full of women" comment during one of last year's presidential debates.
"It shows a lack of respect for the Latino Community," Diaz said.
Corbett has come out in defense of his comment, saying Wednesday that it had been taken out of context on purpose to hurt him politically.
Corbett spokesman Kevin Harley said the governor has appointed numerous Latinos, including former Health Secretary Eli Avila. The others he listed were Maria Montero, who heads the Governor's Advisory Commission on Latino Affairs, and Ken Trujillo, who he unsuccessfully nominated to the Liquor Control Board.
Montero did not immediately respond to a request for interview with Fox News Latino left at her office.
At the forum, Corbett also said increasing employment was "in the best interest of every nationality in Pennsylvania." It wasn't clear if he was referring to Latinos as a nationality, though of course the term defines an ethnicity.
"We're in the process of getting much more connected with everybody, that we did not have that relationship before, we're going to fix that," Corbett said.
Latino leaders say there are plenty of qualified members of their community who could serve on the governor's inner staff.
Latino political leaders in the state include Rep. Angel Cruz, Allentown Council member Julio Guridy and Philadelphia County Court of Common Pleas Judge Nitza I. Quiñones-Alejandro.
Some Latinos in Corbett's own party took issue with his comment.
One of them, GOP analyst Ana Navarro, who was Sen. John McCain's national Hispanic Co-Chair for his 2008 presidential campaign, tweeted on Wednesday: "HISPANICS WANTED: if ur Hispanic or know 1 looking for a job & able to live in Harrisburg, PA, call Gov Corbett."
Pennsylvania's Hispanic population has mushroomed in the last decade, standing at almost 1 million, according to the 2010 Census.
"The state would have lost an electoral college seat without the growth," said Diaz, the former lawyer and current judge. "Doesn't he realize this?"
U.S. Rep. Allyson Schwartz, one of several Democrats lining up to seek the nomination to run against Corbett next year, responded by saying a governor should set of tone of diversity with people of all backgrounds.
"Making excuses isn't leadership," Schwartz said. "Sadly, this kind of excuse is what we've come to expect from Gov. Corbett, and yet again, makes clear why we need a change in Harrisburg."
Corbett's press office did not return a phone message seeking further comment.
The Associated Press contributed to this report.
Follow us on twitter.com/foxnewslatino
Like us at facebook.com/foxnewslatino