Oregon gov under fire after fiancee admits getting $118G in consulting role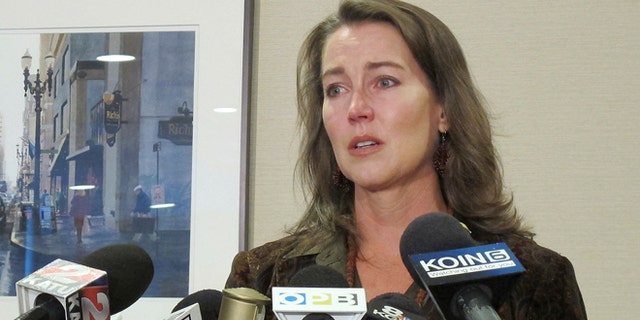 Oregon Democratic Gov. John Kitzhaber has called a press conference for Friday morning after his fiancee disclosed that she had collected $118,000 from an out-of-state clean energy group while advising the governor on clean energy policy.
Cylvia Hayes admitted in an e-mail to the East Oregonian newspaper in Salem Wednesday that she had been paid $30,000 in 2011 and $88,000 in 2012 by the Clean Economy Development Center, based in Washington, D.C. The paper reported that it is unclear what Hayes' actual duties were for the organization, which promotes clean energy policies nationwide.
During that period, the Oregonian reported that Hayes referred to herself as Kitzhaber's clean energy and economic development adviser. She also served as CEO of 3E Strategies, a consulting firm that she founded, a situation that has previously prompted ethics complaints against her and the governor.
In all, the Oregonian reported, Hayes has collected $213,000 in consulting fees since Kitzhaber became governor in 2011.
The East Oregonian also reported that the Clean Economy Development Center's tax-exempt status was revoked by the IRS in May of last year after failing to file tax returns in three consecutive years.
The Oregonian reported that Hayes did not disclose the $88,000 in tax filings for 2012. Instead, she listed her "business income" as a mere $27,361, with no salary or wages. However, the East Oregonian said that she noted her role at the center in her official state biography and used the center's logo in a newsletter as recently as early 2013.
This is not the first time Hayes' past actions have drawn scrutiny. In October of last year, during her fiance's re-election campaign, she admitted to accepting around $5,000 in 1997 to marry an 18-year-old Ethiopian immigrant so he could receive a green card. Days later, reports surfaced that she had partnered with a boyfriend to buy land intended for an illegal marijuana growing operation.