Oregon candidate slammed for vulgar tweet on Melania Trump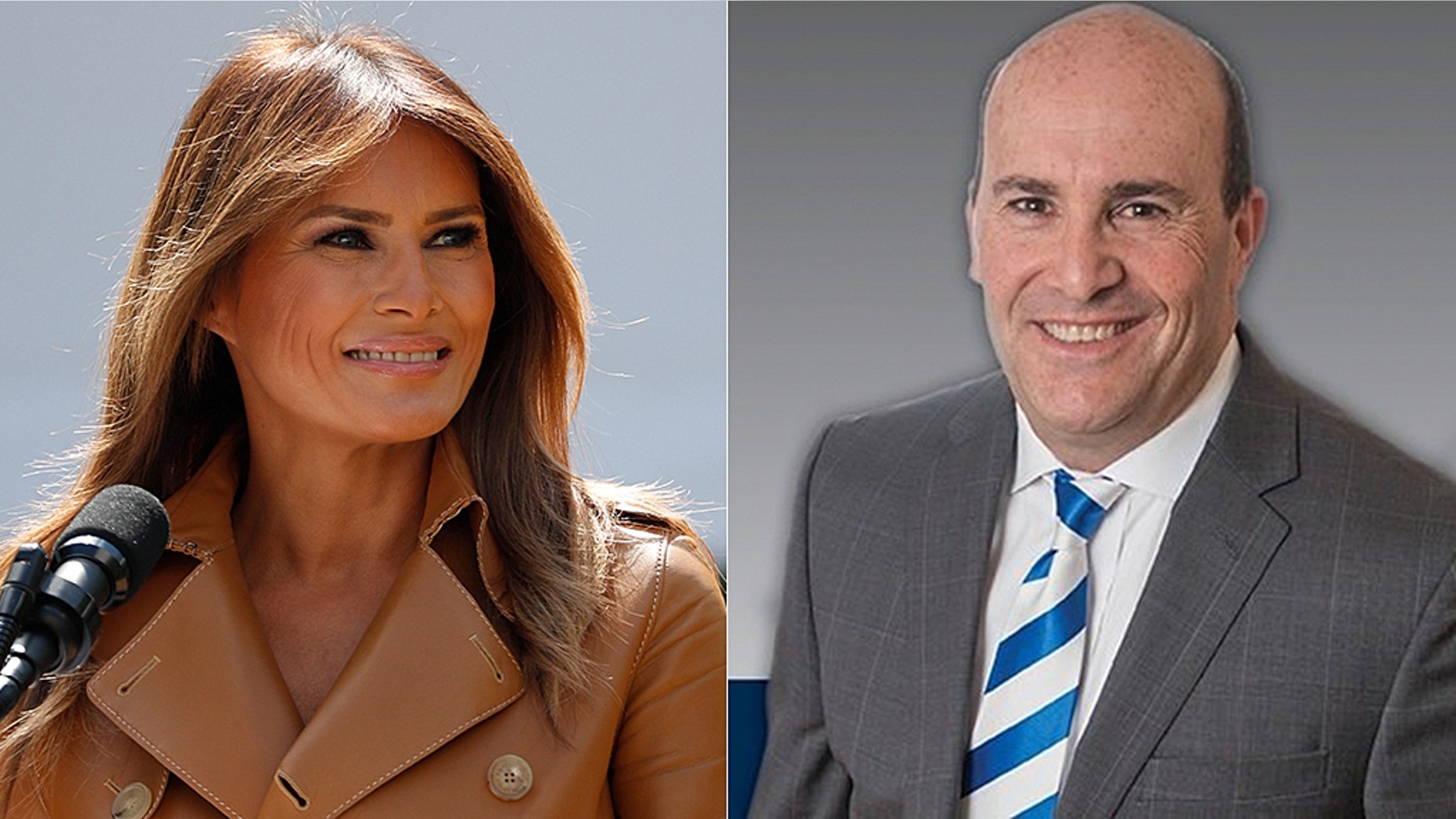 An Oregon congressional candidate is facing intense criticism after he published a "disgraceful" tweet regarding first lady Melania Trump.
In response to another tweet comparing the amount of staff Trump has employed as first lady compared with Michelle Obama, Mark Roberts — who's running as an independent — asked, "Did you know the First Lady works by the hour?" He included two vulgar hashtags.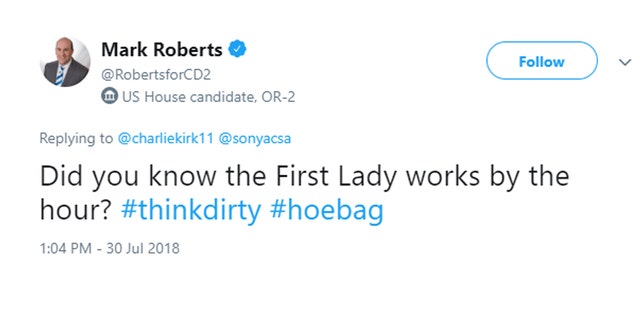 When another Twitter user pointed out Trump had successfully sued the Daily Mail for a story on unfounded rumors about the first lady, he used another vulgar term.
House Majority Leader Kevin McCarthy, R-Calif., flagged the first tweet to Twitter founder Jack Dorsey and urged that Roberts be "banned" from the social media site.
"This attack on [the first lady] is disgraceful. Comments like these have no business on any platform," McCarthy tweeted. "This account should be banned ASAP."
Roberts, who calls himself an "independent conservative," is facing incumbent Rep. Greg Walden, a Republican, and Jamie McLeod-Skinner, a Democrat, in Oregon's 2nd congressional district.
TRUMP SLAMS 'VICIOUS' MEDIA COVERAGE OF MELANIA: 'ALL FAKE'
On his campaign website, Roberts claims he didn't challenge Walden in the Republican primary because he'd "likely lose." He is also "not a big fan of the exclusiveness and intolerance that's exhibited by the current Republican Party."
Roberts revealed he's "not a fan of the Trump administration," but added that he does "find values and opportunities within it that are redeeming," especially when it comes to conservation and forestry efforts.