Idaho has become ground zero in a new ObamaCare fight, with officials pursuing major changes that could serve as a national model for other states looking to expand insurance options in defiance of the law – even as Democrats warn of higher costs for vulnerable customers.
As soon as April, Blue Cross of Idaho is planning to make new options available.
That's after Gov. Butch Otter and Lt. Gov. Brad Little co-signed an executive order asking the Department of Insurance to seek creative ways to make health coverage more affordable. The move opened the door for plans that don't adhere to ObamaCare coverage requirements – though with the Trump administration testing similar ideas, the state may be unlikely to face much resistance from the White House.
'It is in Idaho's DNA not to take a federal solution.'
"Perhaps the example in Idaho can help chip away at ObamaCare," Little told Fox News.
The state's insurance department now aims to let insurers sell cheaper, less comprehensive plans that officials project could reduce insurance costs by 30 to 50 percent. Insurance carriers still would have to offer plans on the state's exchange, Your Health Idaho, while federal subsidies would continue to be available.
Idaho was among the first to act after Congress voted in December to ditch the federal penalty for not buying insurance compliant with the 2010 Affordable Care Act. Though the provision does not take effect until 2019 – and Congress was unable to ditch the ACA as a whole last year – it represented a major swipe at the Obama-era policy.
Going further, Little has called his state's plan the "end of ObamaCare in Idaho."
That's what congressional Democrats fear, as members from the House and Senate wrote a Feb. 22 letter to Idaho Insurance Director Dean Cameron.
"We strongly oppose efforts that result in higher costs and undermine consumer protections that are guaranteed by federal law that protect women, people with pre-existing conditions, and others facing discrimination in access to health care, and therefore request an explanation of how the Idaho Department of Insurance will regulate insurance plans being sold in the individual market that are not compliant with federal law," said the letter from Sens. Ron Wyden, D-Ore., and Patty Murray, D-Wash., and Reps. Frank Pallone, D-N.J., and Richard Neal, D-Mass.
DEMS FUME AS TRUMP PUSHES LOW-COST OBAMACARE ALTERNATIVE PLANS
Little, a Republican candidate in the 2018 Idaho governor's race in which Otter is not seeking re-election, defended the sought-after changes.
"We still recommend ACA plans if someone has high pharmaceutical costs or a pre-existing condition," Little said. "If you get into these low-costs plans, it isn't like it used to be. Four of the five plans offer full maternity benefits."
He suggested the current system isn't working.
"We lost 70,000 who dropped their health insurance because there was a 100 percent increase in premiums over the last two to three years," Little told Fox News.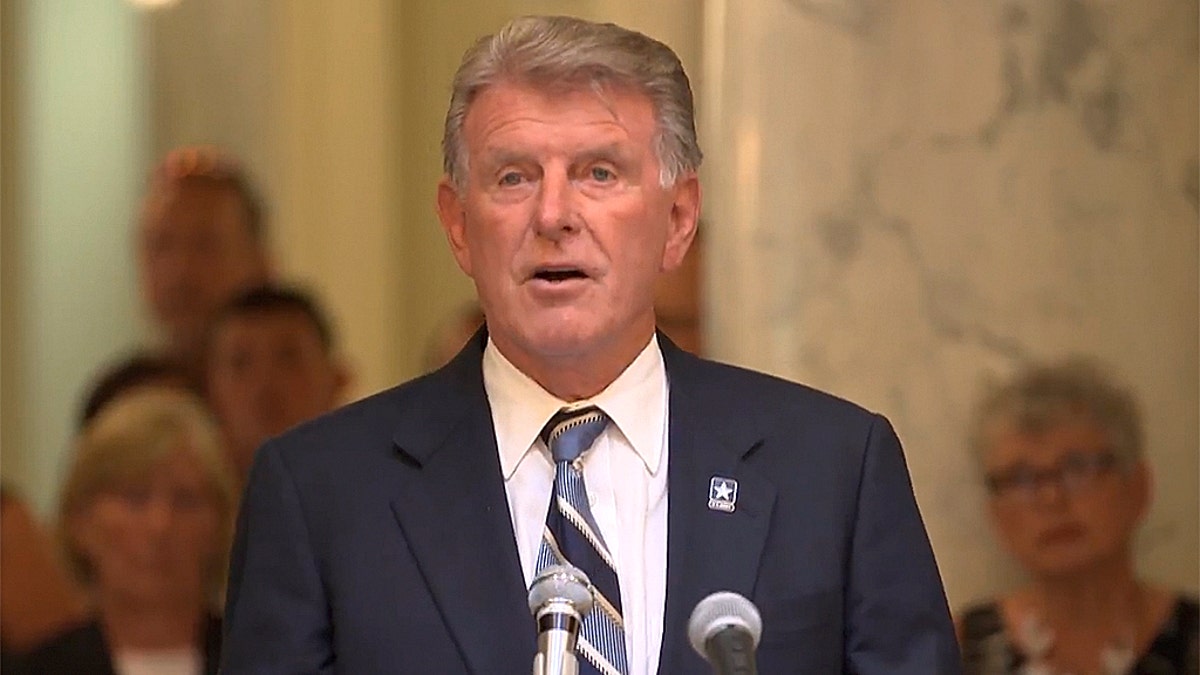 Little has doubts that anyone other than the HHS would have legal standing to challenge the policy. And a challenge from the Trump administration seems unlikely, given the federal government is also moving to offer more low-cost plans.
Last week, U.S. Secretary of Health and Human Services Secretary Alex Azar announced a new regulation to let health insurance companies sell low-cost, less comprehensive plans that consumers can keep for up to one year. The plans would include a consumer disclaimer that they don't meet ACA requirements, while insurers could charge customers more based on medical history.
Azar and Seema Verma, administrator for the Centers for Medicare and Medicaid Services, met with Otter and other governors on Saturday, an HHS spokesperson told Fox News.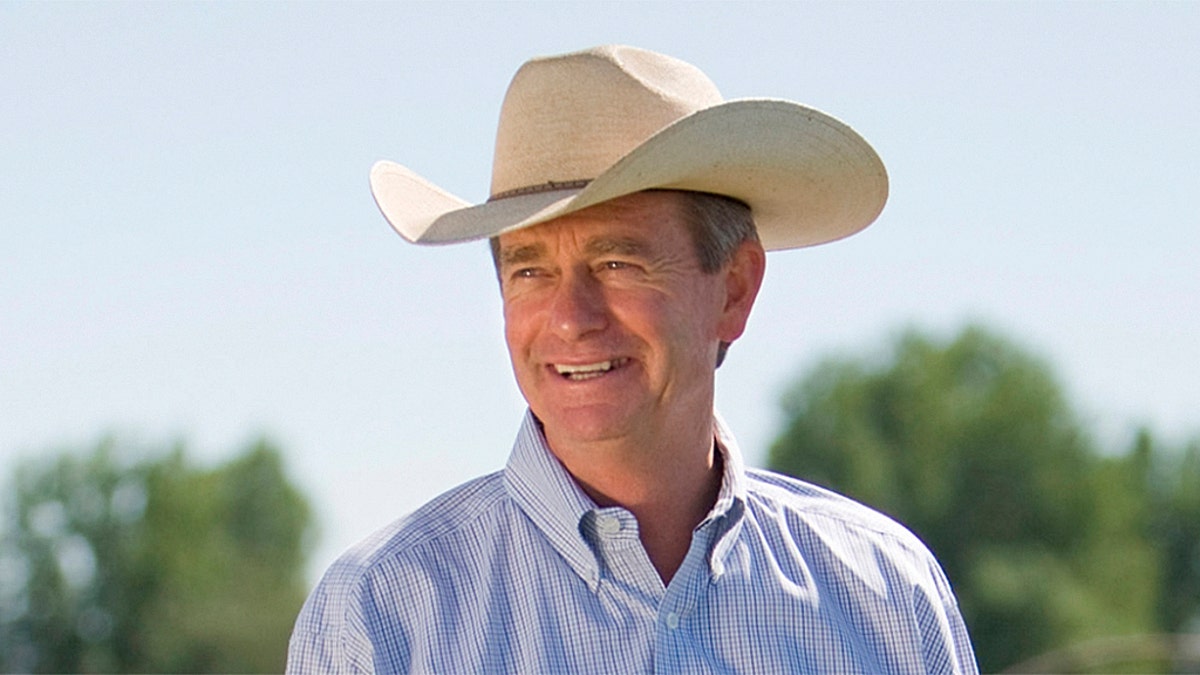 "They expressed empathy with the challenges that states such as Idaho face with Obamacare and highlighted the importance of the recently announced HHS proposed regulation that seeks to provide more choice and competition through short-term, limited duration plans," the HHS spokesperson said. "HHS is committed to working with Idaho and all states to give them the flexibility, will enforce the law as needed, and looks forward to receiving comments from all states on the recently announced proposed regulation."
Other state leaders are taking note of what Idaho is doing, including South Dakota GOP Gov. Dennis Daugaard, who attended the National Governors Association winter meeting last weekend in Washington.
"I know that prior to the ACA we had a lot of different health products available in the market place. And I think the national government, through the ACA, tried to set some minimal standards," Daugaard told Fox News. "In some ways that's good for the consumers, but in other ways it limits choice. So, if Idaho is trying to provide more choice points that provide less coverage for less cost, again if it's another item on the menu that consumers can choose with awareness, then I see that as a good thing."
More local control produces better results, said Kentucky Gov. Matt Bevin, a Republican, noting Medicaid flexibility waivers his state and others have gotten.
"Health care is different in our state than it is in another state. Idaho is different than Kentucky," Bevin told Fox News. "I think the key is to truly use the federalist model. … This is how you get a return on things. Give states more autonomy and more control and you'll get better results."
However, Rhode Island Democratic Gov. Gina Raimondo opposes any state or federal proposal to weaken the health law.
"In Rhode Island, we have nearly full coverage. Over 95 percent of Rhode Islanders have health insurance," Raimondo told Fox News. "The Affordable Care Act is working and any attempt to take people's coverage away is one I would oppose and would hurt Rhode Island families."
The Iowa state legislature also is considering a bill to allow insurers to offer plans in the individual market that don't meet ObamaCare requirements.
Meanwhile, 20 states are suing the administration to challenge the individual mandate anew – after the penalty's repeal – and by extension, the ACA itself.
As the law once again comes before the courts, Idaho will plow ahead with its changes.
Blue Cross of Idaho was the first company to step up, though some companies – such as Regence Blue Shield of Idaho – are reportedly reluctant.
"What Idahoans want is a stable, functional market," Charlene Maher, CEO of Blue Cross of Idaho, said in a statement. "The current marketplace is not affordable for middle-class families. … Our Freedom Blue plans bring more choices and lower prices to consumers."
Idaho was one of the few red states to establish an exchange after ObamaCare was passed. Little said it has been one of the most efficient, but it still needs help.
"It is in Idaho's DNA not to take a federal solution," Little said. "The governor and the legislature invested a lot of capital in developing an Idaho solution to a federal plan."
Fred Lucas is the White House correspondent for the Daily Signal.