On Roe V. Wade Anniversary, Abortion Foes Increasingly Confident of 'Cultural Shift'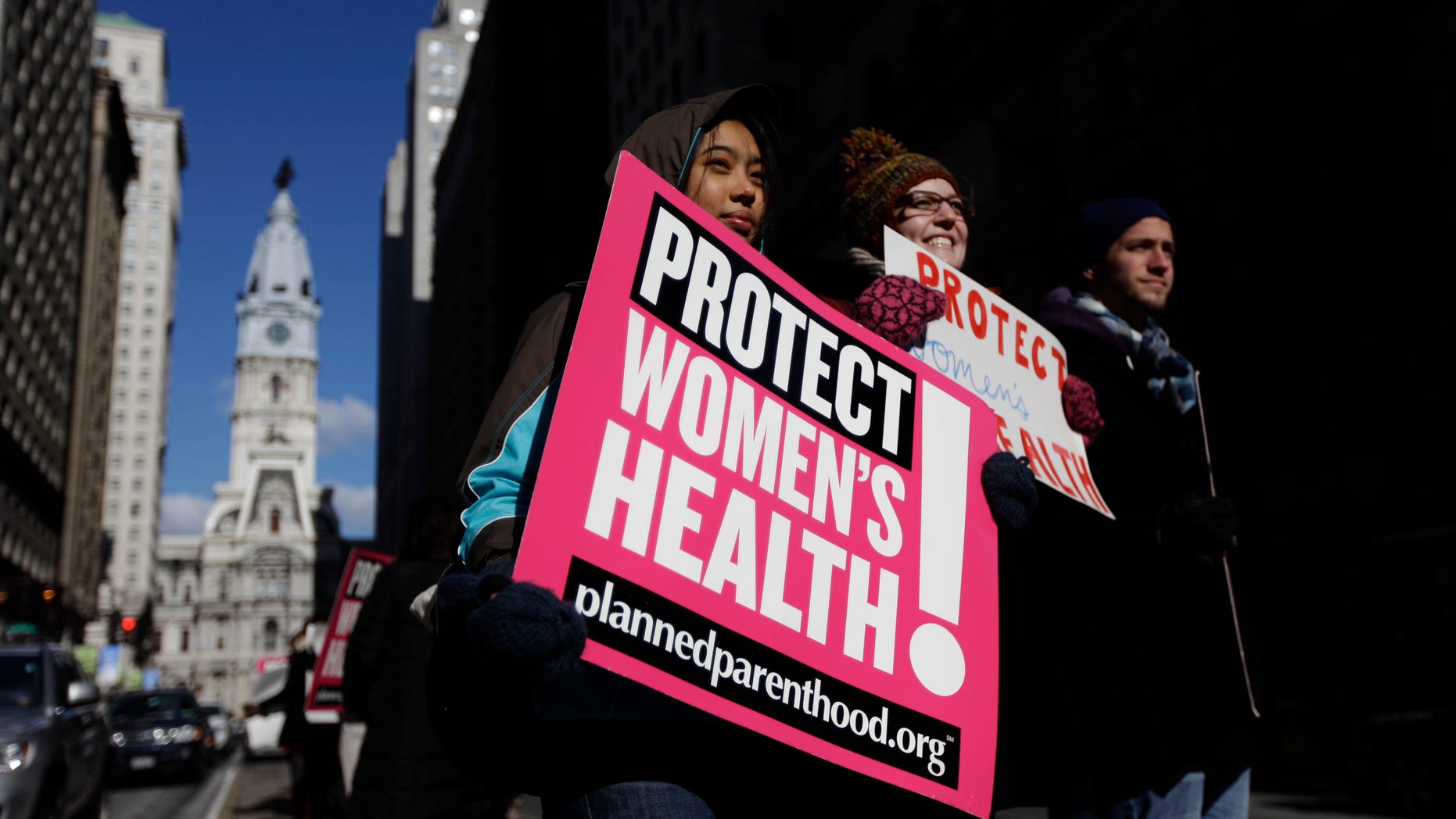 Anti-abortion activists in America head into their annual March for Life rallies confident that the huge election gains their allies made will lead to tougher restrictions in many states on the broad abortion access established 38 years ago by the U.S. Supreme Court.
Opponents of abortion gained strength in Congress, among state governors and in many state legislatures, raising hopes among social conservatives for a broad surge of anti-abortion bills.
"We are seeing a cultural shift toward protecting life and rolling back the tide of unrestricted abortions, said Charmaine Yoest, president of Americans United for Life, in a statement ahead of Saturday's anniversary of the 1973 ruling.
Yoest and her allies have particularly high hopes for three types of bills under consideration in several states:
--Measures modeled after a Nebraska law passed last year that outlaws abortions after 20 weeks of pregnancy, based on the assertion that fetuses can feel pain after that point. That's a departure from the standards set by the Supreme Court decision Roe v Wade, which allow states to limit abortions when there's a viable chance the fetus could survive outside the womb, generally between 22 and 24 weeks.
--Bills requiring women to have an ultrasound prior to an abortion. Some versions would also require doctors to describe the ultrasound image of the fetus to the woman.
--Laws prohibiting abortion coverage in health insurance plans offered by the new state exchanges that are to commence in 2014 under President Obama's health care overhaul. Five states passed such measures last year; more may follow suit.
In many states, prospects for passage of such measures are bright, although they may face court challenges. NARAL Pro-Choice America, a leading abortion-rights group, said there are now 29 anti-abortion governors out of 50 -- an increase of eight, including 15 in states where abortion opponents also control both legislative chambers.
"In those states in particular, there are almost no pro-choice checks and balances," said Donna Crane, NARAL's director of public policy.
While abortion-rights supporters traditionally hold commemorations of the court decision, the anniversary has become an even higher-profile date for the anti-abortion movement. Its major event, the March for Life in Washington, D.C., is scheduled this year to take place on Monday -- not the anniversary itself -- while other events are scheduled throughout the weekend nationwide.
Obama issued a statement Saturday reaffirming his commitment to protecting abortion rights.
"I also remain committed to policies, initiatives, and programs that help prevent unintended pregnancies, support pregnant women and mothers, encourage healthy relationships, and promote adoption," he said.
"And on this anniversary, I hope that we will recommit ourselves more broadly to ensuring that our daughters have the same rights, the same freedoms, and the same opportunities as our sons to fulfill their dreams."
On both sides of the debate, the mood contrasts sharply with 2009 and 2010.
Two years ago, the anniversary came two days after Obama's inauguration -- a time of enthusiasm among abortion-rights supporters, who tend to vote Democratic. A year ago, the anniversary coincided with the first day of testimony in the murder trial of Scott Roeder, who was later convicted of killing late-term abortion provider Dr. George Tiller at his church in Wichita, Kansas.
Kansas is now one of the states where anti-abortion activists hope for dramatic legislative gains.
Its new governor, Republican Sam Brownback, is an ardent foe of abortion who has made clear he will sign restrictive measures that his Democratic predecessors vetoed. Anti-abortion activists hope to advance bills that would further restrict late-term procedures, increase reporting requirements for abortion providers, and make it harder for abortion clinics to be licensed.
In several other states, Democratic governors who generally supported abortion rights were replaced by Republicans opposed to abortion, including the strategic swing states of Wisconsin, Michigan, Ohio and Pennsylvania.
In Pennsylvania, the legislature is expected to convene hearings soon on why states agencies mishandled complaints about a Philadelphia abortion clinic run by a doctor now facing eight murder charges.
In some states, Republican governors and legislative leaders have said the message from the electorate on Nov. 2 was to concentrate on economics and job creation, and have signaled that social issues such as abortion should take a lower priority.
However, Daniel McConchie, vice president of government affairs for Americans United for Life, said there was no reason that Republican leaders couldn't tackle both the economy and abortion.
"For them to do nothing, when they have the opportunity to do something, I think would be problematic," he said. "Social conservatives are an integral part of the electorate."
At the federal level, anti-abortion forces scored significant gains in the House, and majority Republicans introduced two bills Thursday to toughen restrictions on taxpayer funding of abortions. One is aimed specifically at Obama's health care law; the other would establish a permanent, government-wide ban on federal subsidies for most abortions.
In addition, Republican Rep. Mike Pence has introduced a bill that would ban federal family-planning grants to any organization that performs abortions. It is aimed at the Planned Parenthood Federation of America, a health care provider and advocate of reproductive rights that last year, according to Pence, received more than $363 million in government grants and contracts while performing 324,008 abortions.
Abortion-rights supporters are nonetheless dismayed by their foes' clout in the House, though these measures might fail to clear the Senate, and would likely face a presidential veto if they did advance.
"We're taking all these threats very seriously," said Planned Parenthood public policy analyst Emily Stewart. "It's a crazy time, with a lot of stuff up in the air."
The Associated Press contributed to this report.