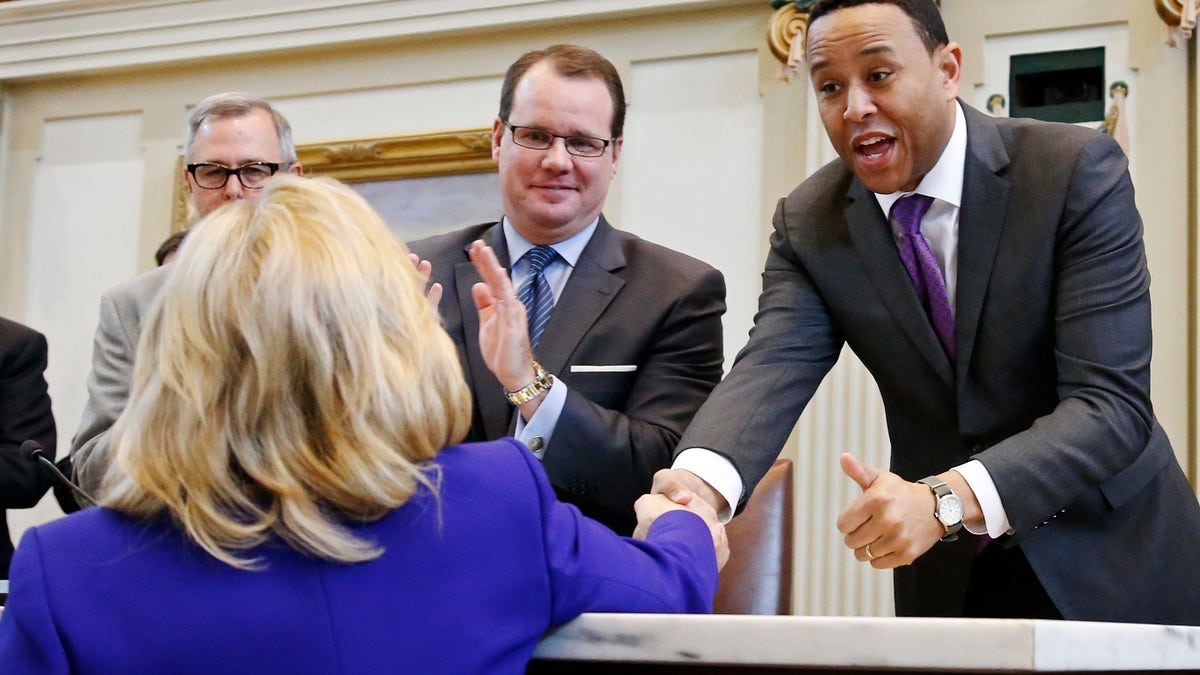 Oklahoma House Speaker T.W. Shannon is stepping down from his influential state government position to run in the special election for the U.S. Senate seat being vacated by veteran Republican Sen. Tom Coburn.
Shannon, a 35-year-old Republican from Lawton, announced on the state House floor Tuesday he is resigning effective immediately to focus on his Senate campaign.
"This will be my last day to serve as speaker of the House," Shannon said during a 10-minute speech before the chamber. "I want to do the right thing, so I am today stepping down."
Shannon announced last week that he would run for Coburn's seat after Coburn announced last month he will step down at the end of the year. Shannon will face two-term U.S. Rep. James Lankford and at least two other Republicans in the GOP primary.
The special election for Coburn's seat will be held in November. The open race for the seat will be in 2016.
First elected to his House seat in Lawton in 2006, Shannon was both the youngest and first African-American speaker of the House when he was formally elected to the position at the beginning of the 2013 legislative session.
Shannon touted some of the conservative policies he and his GOP colleagues have approved during his seven years in office, including cuts to the state's income tax, changes to the workers' compensation and anti-abortion legislation.
Shannon's resignation will put into overdrive a behind-the-scenes race within the 72-member Republican caucus to replace him among Reps. Jeff Hickman of Dacoma, Mike Jackson of Enid, and Jason Nelson of Enid. All three have confirmed to The Associated Press they are actively seeking the post. The House is expected to meet in a closed-door caucus meeting to elect the next speaker via secret ballot.
The speaker of the House not only oversees the House staff and operations, but also appoints the members and chairmen of various committees and represents the House in negotiations with the governor and Senate on policy and budget matters.
The Associated Press contributed to this report