Ohio Residents Share Tales of Economic Woes Ahead of Obama's Visit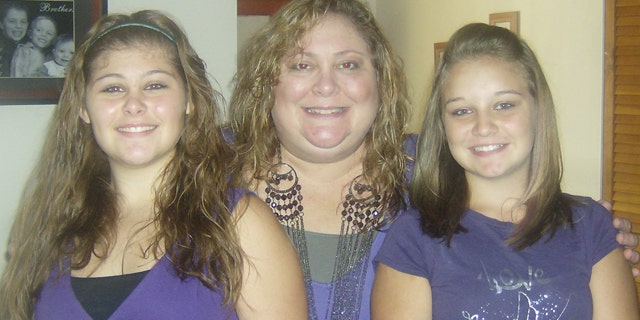 Monda Boggs has submitted more than 100 resumes in the past year in search of her next paralegal job. But despite 18 years of experience, she's received just four responses.
"I'm actively seeking work," said Boggs, a 41-year-old single mother of two who lives in Whitehall, Ohio, a suburb of Columbus. She relies on $239 in unemployment benefits per week and financial assistance from her brother to maintain the trailer she shares with her 11-year-old daughter, Niki.
In 20 weeks, her unemployment benefits will run out.
"They say the economy is turning around, but I just don't see it job-wise," she said. "I just don't see it. And what jobs are out there just aren't paying. People can't afford to live on $10 an hour."
Boggs is one of several unemployed Ohioans who told FoxNews.com they'll be listening closely to President Obama on Wednesday when he meets with a middle-class family in the Clintonville section of Columbus.
Boggs said she'd like to hear precisely what plans Obama has in store for Ohio, where the unemployment rate of 10.5 percent easily exceeds the national average of 9.5 percent. Just eight states, including nearby Michigan, have a rate of unemployment equal to or greater than Ohio's.
"I'd like to know how he plans to get the wages to where they were three or four years ago before the economic breakdown," said Boggs, who supported Obama's presidential candidacy. "What are his intentions?"
White House Deputy Press Secretary Bill Burton said Tuesday that Obama will meet Wednesday morning with Ohioans Rhonda and Joe Weithman, along with their children Rachel, 9, and Josh, 11, before he goes outside to "have a conversation with some neighbors and folks from the community" about their concerns, particularly regarding the economy.
The president will tout how funds from the Recovery Act helped Joe Weithman's small architectural firm stay afloat by funding local infrastructure projects. The act also subsidized COBRA health insurance for Rhonda Weithman when she lost her job last year, White House officials say. Rhonda now works part-time for her husband's firm, Mull & Weithman Architects, Inc., and hopes to return to full-time as the economic conditions improve.
But that success story has not trickled down to Boggs, who said she earned as much as $24 an hour before she lost her job in late 2006. She now is applying for jobs that pay as little as $15 per hour -- and she's not getting those jobs, either. As a result, she said, she's occasionally forced to eat food well past its expiration date and to pay minimum balances on every bill she receives. She said she had to buy some of her daughter's back-to-school clothes from garage sales.
"Obviously we're not living the lifestyle that we're used to, but we're getting by the best we can," she said. "I'm hopeful, but I'm not confident."
Brett Chabe, of Cleveland, said he, too, will be listening to Obama on Wednesday. The 30-year-old graduate of Chancellor University has been out of work for 18 months since he lost his job as a case manager at an insurance company. Now he's desperately searching for an accounting job while taking classes at DeVry University toward a master's degree in business administration. He was one of 2.5 million people whose unemployment benefits expired in June before they were restored just three weeks ago.
"I'd love to find a job in accounting, but right now, I'll take any decent job," Chabe said. "It's been really tough. I send out five or six resumes a week and I hear back from one person a month if I'm lucky."
Chabe said he'd like to hear what Obama plans to do to encourage businesses to come to Ohio, and particularly to Cleveland, where the unemployment rate is 9 percent.
"I've been looking for a year and a half with no luck whatsoever," Chabe said. "What is [Obama] doing to help people like me in Ohio?"
Chabe, who voted for Obama, said the commander in chief "came into a bad situation" when he took office and that he would vote for him again. But he said he'd like to see the president put the economy atop his list of priorities.
"I'd love to hear what he's specifically going to do to bring jobs to the area," he said. "I'm tired of sending out resumes everyday to these companies and not hearing anything."
He said his savings dried up months ago, and now he survives solely on his unemployment benefits and from handouts from his parents.
Leon Habegger, 66, of Grove City, said he's been out of full-time employment since October 2008, when he worked as a facility manager for a corporation in Newark, Ohio. After collecting unemployment for roughly five months last year, he now works sporadically as a neighborhood handyman and sees his meager income supplemented by his 62-year-old wife, Kay, who works part-time and collects Social Security.
"Absolutely horrible," Habegger said of his ongoing job search. "You go to seminars, you go to open houses and things like that and you'll have somebody stand up and say there's so many jobs out there. And then they get a stack of anywhere from 100 to 250 resumes and they'll just pick five resumes and they'll throw the rest away. It's incredibly discouraging."
But Habegger's future may not be as bleak as others. He's scheduled to start a temporary job on Wednesday working in a distribution department at a children's hospital in Columbus. And although he's guaranteed only 90 days of work, he hopes it may develop into a permanent position.
"What I'm hoping and praying for is that this job will turn into something full-time and that there'll be a chance for advancement there," he said. "I can feel sorry for me, but I really feel sorry for the young people out there with families to support. These young people losing jobs, that's got to be tough."
Habegger said he doesn't expect much from Obama's visit, which he characterized as a "publicity stunt" during a three-day fundraising trip that includes stops in Wisconsin, Washington, California, Ohio and Florida.
"I'd say [the economy] is worse than it was when he took office," he said. "The economy has totally tanked and it's not just me. It's many, many other people who are sending out tons of resumes and are just not getting results."
Carlene Palmquist, a marketing and public relations executive in her 50s, said she's been collecting unemployment for more than a year since she lost her job at a financial services company in Columbus early last year. In tough economic times, Palmquist said, marketing budgets are typically one of the first things to go and the last to return within corporate strategies.
"The market here in Columbus is very, very difficult," Palmquist told FoxNews.com. "And I've worked all of my life since I was 16 years old, so to be in this position at this point in my life is very difficult."
Palmquist, who owns her home and has no children, lives off her savings and a severance package she received from her last job. But she's unsure how long she can keep up her steady pace of withdrawals without any deposits.
"Right now I'm doing OK, but that's not to say I can survive another six months," she said.
"I'd like to hear how [Obama] is going to stimulate the economy, other than extending the unemployment benefits. I'm anxious to hear about that. I don't know that I'm looking for details -- this is quite a complicated issue, it's not something that's going to be solved overnight. Right now, we're still on the brink."