Official: Marines in Afghanistan video identified, expected to face charges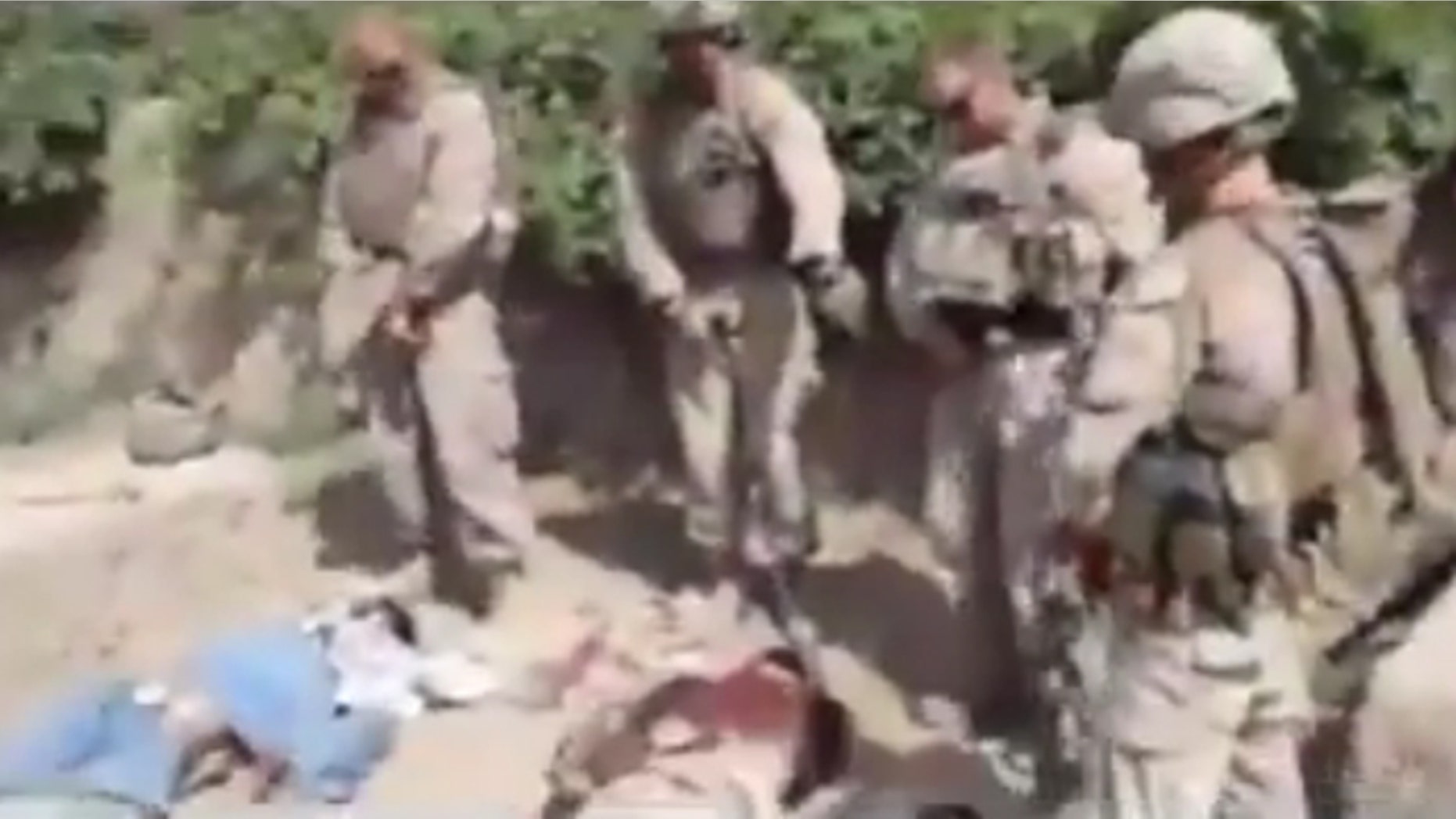 WASHINGTON – The four Marines seen in a video that purports to show them urinating on dead bodies in Afghanistan have been identified and will face charges soon, a senior military official told Fox News.
The Marines are from the 3rd battalion, 2nd Marine Expeditionary Force out of Camp Lejeune, N.C. A fifth individual, the camera operator, apparently has not been identified.
Meanwhile, the Marine Corps has appointed a three-star general to decide what disciplinary action to take against the four Marine snipers.
Lt. Gen. Thomas Waldhauser will name another officer to lead an internal Marine Corps investigation. That investigation will be in addition to a criminal probe already under way by the Naval Criminal Investigative Service. Waldhauser, who is commander of Marine Corps Forces Central Command, will determine how to proceed once both investigations are completed.
NCIS Communications Director Maryann Cummings also said her department's probe is still "in its very early stages."
"At this point, NCIS has identified and talked to the four Marines in the video. All four are currently in the U.S.. NCIS investigators are still tracking down information on the individual(s) who created and posted the video as well as initiating computer forensic techniques on the video itself," Cummings said. "NCIS conducts a wide range of law enforcement missions for the Department of the Navy. As always, the goal is to gather every possible fact, put the facts into context, and present the results of the investigation to a convening authority to take the appropriate action. NCIS is committed to conducting a comprehensive and thorough investigation."
Defense Secretary Leon Panetta and military leaders have promised an exhaustive investigation and sought to contain the damage at home and abroad.
Marine Gen. John Allen, the top U.S. and NATO commander in Afghanistan, condemned the behavior and said in a statement Friday while he was traveling in the U.S. that the facts in the case should be determined swiftly.
"These actions are in direct opposition to everything the military stands for," Allen said after viewing the video. "Such acts in no way reflect the high moral standards and values we expect of our armed forces on a daily basis."
Fox News' Justin Fishel and The Associated Press contributed to this report.