Official English Bills Introduced in the House and Senate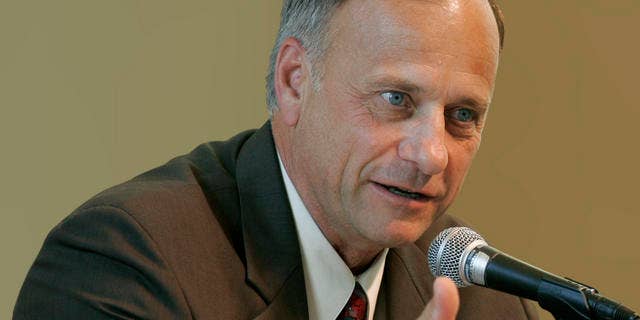 Official English bills have been introduced in both the U.S. Senate and the House of Representatives.
The bills, sponsored by Iowa Republican Rep. Steve King and Oklahoma Sen. Jim Inhofe, call for all business and services of government to be conducted in English. The House bill is H.R. 997; the Senate one is S. 503.
For instance, the measures establish a uniform English language requirement for becoming a naturalized U.S. citizens, but allows exceptions in cases of public health, and safety, among other things.
"A common language is the most powerful unifying force known throughout history," said King, who is vice chairman of the House Subcommittee on Immigration Policy and Enforcement, in a statement released Friday. "We need to encourage assimilation of all legal immigrants in each generation. A nation divided by language cannot pull together as effectively as a people."
More than 30 states have adopted English as their official language, though many of the measures are largely symbolic, doing little more than declaring English the language of the state. Several, however, are intoducing standalone bills that require driver's license exams to be given only in English.
King's statement said: "Both King and Inhofe have been champions of promoting English as the official language for the United States, having previously introduced this legislation in 2009. In addition, as a member of Iowa's Senate, King led the successful effort to enact legislation establishing English as Iowa's official language."
Critics of such measures say they are mean-spirited and unnecessary. They believe they are discriminatory and hostile to immigrants' native languages and cultures.
They say that the foreign-born are well aware, and respect, that English is the language of the United States and their desire to learn it is borne out by the many long waiting lists across the country for slots in English as a Second Language classes.
Follow us on twitter.com/foxnewslatino
Like us at facebook.com/foxnewslatino
Follow reporter Elizabeth Llorente on Twitter: @LlorenteLatino