Obscure case could determine whether Robert Mueller's Russia report sees light of day
An obscure federal case being heard in Washington next month could determine whether Special Counsel Robert Mueller's pending full report on Russian interference in the 2016 election gathers dust in a secret file – or sees the light of day.
The case involves one man's quest for records related to the 1956 disappearance of Columbia University professor Jesus de Galindez – and has nothing to do with President Trump, Russian collusion or Mueller.
But it deals with secrecy surrounding grand jury testimony, and that makes it relevant to the ongoing Russia probe.
The case, first reported by Politico, was brought against the Justice Department by 82-year-old author and attorney Stuart McKeever, who has followed the Galindez mystery for nearly 40 years. With a D.C. Circuit Court of Appeals hearing set for Sept. 21, McKeever hopes the judge will order the release of secret grand jury witness testimony from the Galindez case.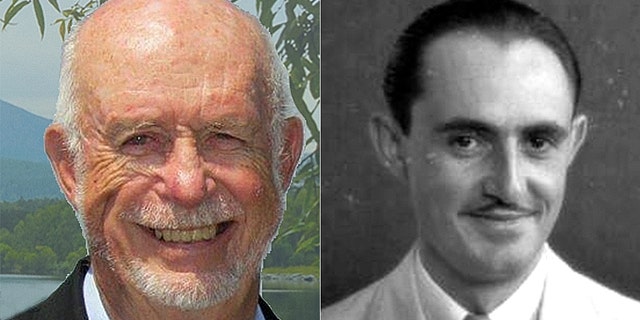 If the judge rules in his favor, it could lay the groundwork for Mueller's report, in full, to reach Congress as well. But if the judge rules in favor of the Justice Department, current law prohibiting the release of secret grand jury materials would stand. In turn, Congress and the public may only be able to see a partial Russia report.
McKeever told Fox News on Wednesday that he began seeking grand jury materials five years ago as part of his effort to publish his book, "The Galindez Case," which was released in 2013.
"My book is done. But I wasn't going to let this part of my efforts go, without finishing the pursuit of my journey," McKeever said in a phone interview.
Galindez disappeared in 1956, last seen in New York City. According to Politico, "there are indications that he was kidnapped and flown to the Dominican Republic." The mystery also involves the murder of an American pilot on the island, as well as trials related to a man accused of being an unregistered foreign agent for the Dominican Republic.
The story was also the subject of the 2003 film, "The Galindez File," which starred Harvey Keitel as an FBI agent bent on stopping a young doctoral student from uncovering the true fate of Galindez.
McKeever says the FBI has tried all along to keep a lid on the details. For decades, he has reviewed records related to the case.
He recalled one "striking moment" from his search in the early '80s: "When I went to the court archives to examine trial records, the clerk asked, 'why do you want to see these records?' I said, 'why are you asking me that?' The answer was 'to let the CIA know you want to see these records.'"
'This is a nice table being set up for a fantastic fight over legal authority to release grand jury information.'
"That said to me, keep on going," McKeever said.
McKeever told Fox News, though, that if the judge does rule in his favor next month, the Justice Department would surely appeal.
"I don't think they want this story told," McKeever said.
The Justice Department did not respond to Fox News' request for comment regarding the case.
So – how does all this relate to Mueller's probe of Russian meddling in the 2016 election?
At issue is whether grand jury testimony can be released.
In terms of the Russia investigation, if the court in McKeever's case rules it does not have the power to release grand jury material, that could prevent Mueller from filing a report to Congress containing anything obtained via the grand jury empaneled in the case.
There have been exceptions in the past. A previous law allowed independent counsels to issue public reports regardless of grand jury secrecy, thus allowing Ken Starr to issue his report on his investigation into former President Bill Clinton.
But that expired in 1999. Further, former U.S. attorney Joseph diGenova said, Mueller is not even governed by the independent counsel statute.
"Since Mueller was appointed under regulations, as opposed to under the independent counsel statute, there is no authority for him to issue a report violating grand jury secrecy," diGenova explained. "If the Justice Department says he can, they are wrong."
DiGenova, who has worked with Trump's legal team, told Fox News that Mueller can author a report with the information obtained via the grand jury investigation, but would only be able to send that report to the Justice Department—specifically Deputy Attorney General Rod Rosenstein, who oversees the special counsel probe.
From there, it could get watered down with redactions.
The special counsel declined to comment on the case, but pointed Fox News to regulations and reporting requirements for their office.
The regulations state that the attorney general, or in this case, Rosenstein, "may determine that public release of these reports would be in the public interest, to the extent that release would comply with applicable legal restrictions."
One law that falls under "legal restrictions" and "relevant law" would be 6E, which governs grand jury secrecy. That law states that "records, orders and subpoenas relating to grand jury proceedings shall be kept under seal to the extent and for such time as is necessary to prevent disclosure of matters occurring before a grand jury."
DiGenova said apart from grand jury information that has already been revealed as part of a criminal case -- like ex-campaign chairman Paul Manafort's -- Rosenstein could not release grand jury information.
"He would have to redact everything in the report with grand jury information and it would make the report useless," diGenova said. "He would need to seek legislation."
Politico reported that should Democrats win back the majority of the House, they could subpoena Mueller's Russia report as part of an impeachment inquiry.
But diGenova said Rosenstein would be directed by the president not to release it.
"This is a nice table being set up for a fantastic fight over legal authority to release grand jury information," he said.
A congressional source, though, expressed doubt that the law itself could be changed while Trump is in office.
"Pretend the House flips. If the Senate were to scrape the other 60 votes to pass [an amendment to the grand jury secrecy law], why in the world would the president sign this into law?"
Regardless of what happens in regards to Mueller's report, McKeever isn't fazed.
"I'm not interested in whether Mueller's investigation is impacted or not," McKeever told Fox News. "That's not where I'm at. I've been on my journey to pry open the truth. Maybe that sounds corny, but that's me. That's where I'm at."