Obama's Support of Gay Marriage Sparks Strong Reactions from Latinos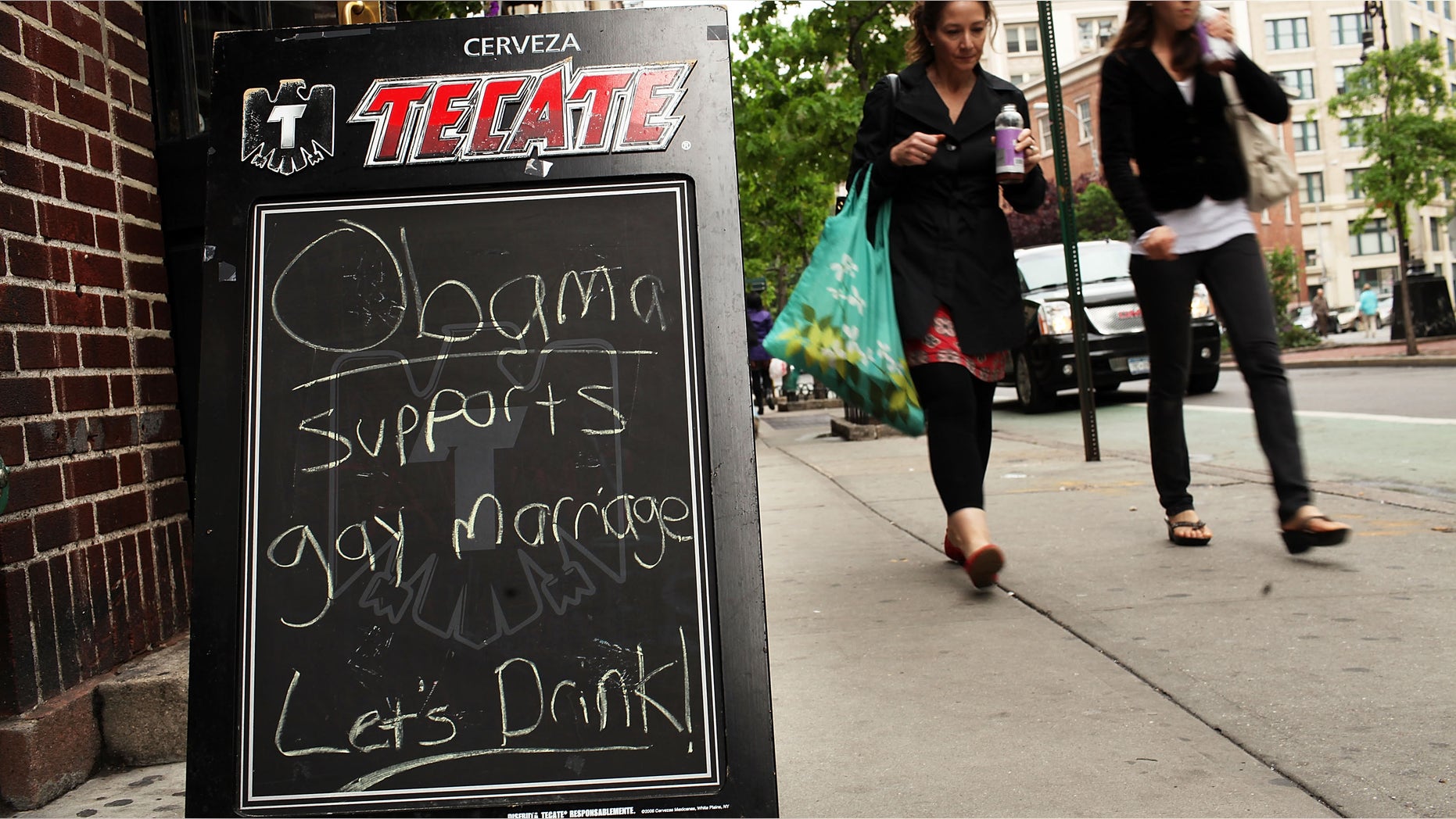 New York – In a move that could change how Latinos vote in the 2012 Presidential election, Barack Obama became the first U.S. President to announce his support for same-sex marriage Wednesday, revising his longstanding position on the issue.
For gay and lesbian Latinos, the announcement was long overdue.
"The President has been in the closet, and he finally came out," said Andrés Duque, an Obama supporter and Latino LGBT Rights advocate and blogger. "A lot of us feel his heart was always in the right place."
The Gay and Lesbian Alliance Against Defamation (GLAAD) President Herndon Graddick said in a press release that, "The arc of history today bent a little closer to equality for every American."
"Today, President Obama added his voice to the growing chorus of Americans who believe that all loving and committed couples should share equally in the freedom to marry," said Evan Wolfson, Founder and President of Freedom to Marry.
Gay marriage opponents, including Latino evangelicals, viewed the announcement as offensive to their religious views.
The President has been in the closet, and he finally came out
Rev. Sam Rodríguez of the California-based National Hispanic Christian Leadership Conference said that the churches he represents reject homophobia, but view marriage as a religious institution.
"We are both pro-traditional marriage and anti-homophobia," Rodriguez told Fox News Latino. "This is not about civil unions or a legal apparatus. This is about the government saying, we are going to hijack a religious doctrine and change it for you."
While Latino evangelicals oppose gay marriage due to religious concerns, Rev. Gabriel Salguero of the National Latino Evangelical Coalition noted that they are not one-issue voters.
"Hispanic evangelicals are the quintessential swing voters," Rev. Gabriel Salguero of the National Latino Evangelical Coalition told Fox News Latino. "We're conservative on social issues and progressive on immigration, poverty and housing. So the question is, which will be the issue of the day?"
The President made the announcement during an interview televised by ABC News.
"I think same-sex couples should be able to get married," Obama said.
The all-but-confirmed GOP candidate, Mitt Romney, responded to Obama's comments by reiterating his opposition to gay marriage on the campaign trail in Oklahoma, though he said states should have the right to determine the specifics of marriage and civil unions, such as hospital visits.
"My view is that marriage itself is a relationship between a man and a woman," Romney said. "I have the same view that I've had since running for office."
Obama said in the ABC interview he had come to his decision on same sex marriage after completing an "evolution" of his views on the matter.
"...When I think about those soldiers or airmen or marines or sailors who are out there fighting on my behalf and yet feel constrained, even now that 'don't ask, don't tell' is gone..." he said. "At a certain point I've just concluded that for me personally it is important for me to go ahead and affirm that I think same sex couples should be able to get married."
The announcement came days after Vice President Joe Biden said he was "absolutely comfortable" with same-sex marriage—a comment that some viewed as a gaffe and others said was planned to set up Obama's change of position.
Some, like Duque, believe the message will energize his Lesbian, Gay, Bi and Transgender base at the polls.
"For the LGBT it does clarify what the path is in terms of the next election," said Duque. "You either vote for somebody who pushed for the repeal of don't ask, don't tell, pushed for protections in the job environment, pushed for the issues that really impact the lives of LGBT individuals or you go with the other guy [Romney] who is doing everything to endear himself to the foes of our community."
Others say the same-sex marriage debate won't drastically affect Latino voters at the polls.
"I don't think it will change the support of people who do or don't support him, but I do think that this shows an incredible amount of leadership," said Ari Gutíerrez, chairperson of the Latino Equality Alliance, a Los Angeles grassroots organization. "Knowing that someone who is important, who is the leader of the free world can evolve, think, and change his mind… maybe this will give people an opportunity to say it's ok to change my mind, it's ok for me to understand this better, and that's all we want to answer the questions that they haven't asked."
The President had previously opposed same-sex marriage, though his administration had taken steps to roll back policies that discriminate against gays and lesbians.
A Gallup poll released Tuesday found 50 percent of Americans support legalizing same-sex marriage, while 48 oppose it. The number marked a slight decrease from a year ago, when 53 percent of Americans surveyed by Gallup said they supported gay marriage.
The poll showed a strong partisan split, with 65 percent of Democrats and 57 percent of Independents supporting the measure. Only 22 percent of Republicans, however, support legalizing gay marriage, and 74 percent oppose it.
Follow us on twitter.com/foxnewslatino
Like us at facebook.com/foxnewslatino