Obama's solar plant destination a clean energy leader but not a jobs engine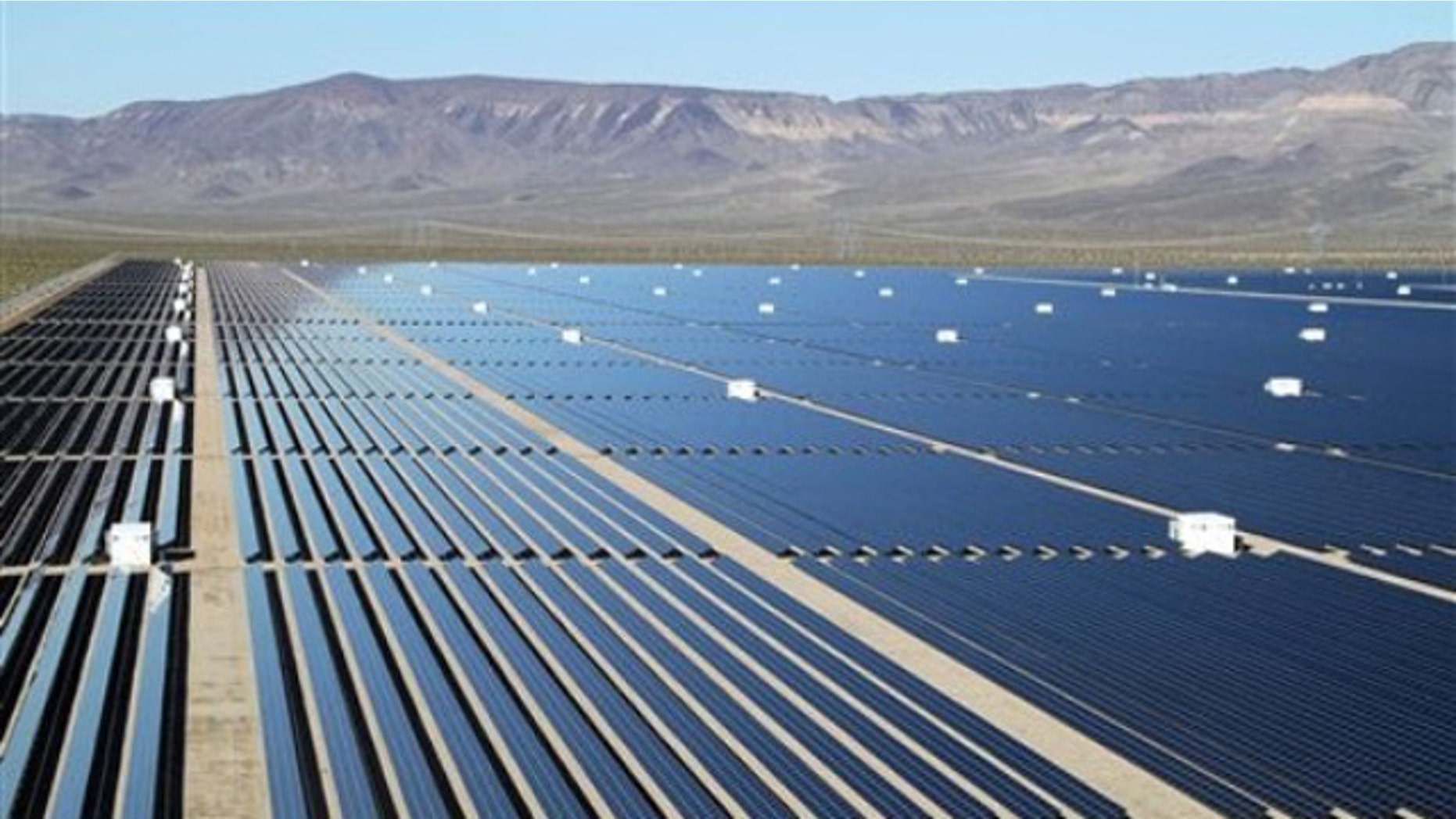 President Obama is wading back into the world of government-supported clean energy after the Solyndra debacle, visiting the country's biggest solar power plant of its kind to talk energy policy Wednesday at a time of rising gas prices.
The president's destination -- the Copper Mountain power plant in Boulder City, Nev. -- represents a less controversial backdrop than the alternatives despite the fact it only employs 10 full-time workers.
The facility is not among those that received the kind of multi-million-dollar loans that kept Solyndra afloat while it bled money. But Copper Mountain did benefit from about $60 million in state and federal tax incentives. And, like many clean energy projects, it's not producing a whole lot of permanent jobs.
The light staffing is all that's needed, said Scott Crider, spokesman for parent company Sempra U.S. Gas & Power, since "it's a relatively simple plant to operate." Plus, the set-up keeps costs down, he said.
While the company is a leader in the clean energy field, it represents a common thread among alternative energy projects. They power electricity for thousands of homes while furthering the goal of weaning the country off fossil fuels -- and on the front end employ hundreds of construction workers. But when the plants are up and running, relatively few employees are left running the ship.
According to a FoxNews.com analysis, the federal loan program that backed Solyndra ended up costing an average of $6 million for every permanent job created by the time the program expired last fall.
The cost is less when construction jobs are factored in. The Solar 1 plant employed 350 temporary construction workers while it was being built. Crider said the company has two other proposed plants in the area, which will also employ construction workers temporarily as well as additional full-time workers when the plants come online.
Unlike Copper Mountain, a separate project being developed by Sempra in Arizona has been approved for a $337 million federal Department of Energy loan guarantee.
Despite the $60 million in tax incentives, Copper Mountain was otherwise privately financed. It's now the largest photovoltaic solar plant in the country, sprawling across 450 acres and churning out enough electricity to power 17,000 homes, mostly in California, according to the company.
In the long run, Crider said, the solar plant is a net win for taxpayers. He estimated the project will generate $2 for government coffers for every $1 in tax incentives over 30 years.
"When you take into consideration all the incentives and all the revenues that it's generating, this is a good deal for taxpayers," he said.
The company has a diverse portfolio, investing in natural gas as well as solar and wind projects.