Obamas purchase D.C. house for $8.1 million, new report says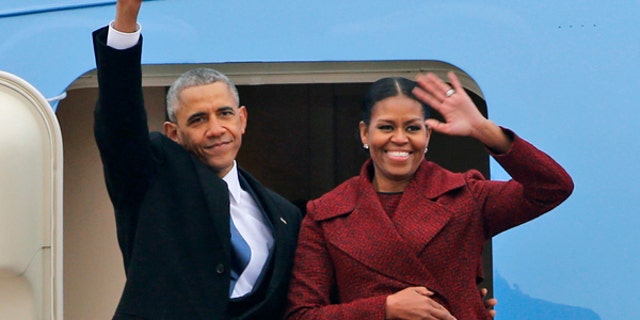 Former President Barack Obama and his wife Michelle have purchased the home they've been renting in Washington, D.C. for $8.1 million, according to the Chicago Sun-Times.
The Obamas reportedly closed on the home Wednesday.
"Given that President and Mrs. Obama will be in Washington for at least another two and a half years, it made sense for them to buy a home rather than continuing to rent property," Obama spokesman Kevin Lewis told the Sun-Times.
BARACK AND MICHELLE OBAMA HAVE BOOK DEALS
The 8,200-square-foot home in the Kalorama neighborhood, which was previously sold for $5.295 million in 2014, was once owned by former Clinton White House press secretary Joe Lockhart and his wife.
The Obamas elected to remain in Washington after leaving the White House until their daughter Sasha can finish high school. Sasha will start her junior year of high school at Sidwell Friends in the fall.
The former first family will also continue to own their Chicago home in the South Side Kenwood community, a source told the Sun-Times.