Obama's 2011 Budget Arrives on Capitol Hill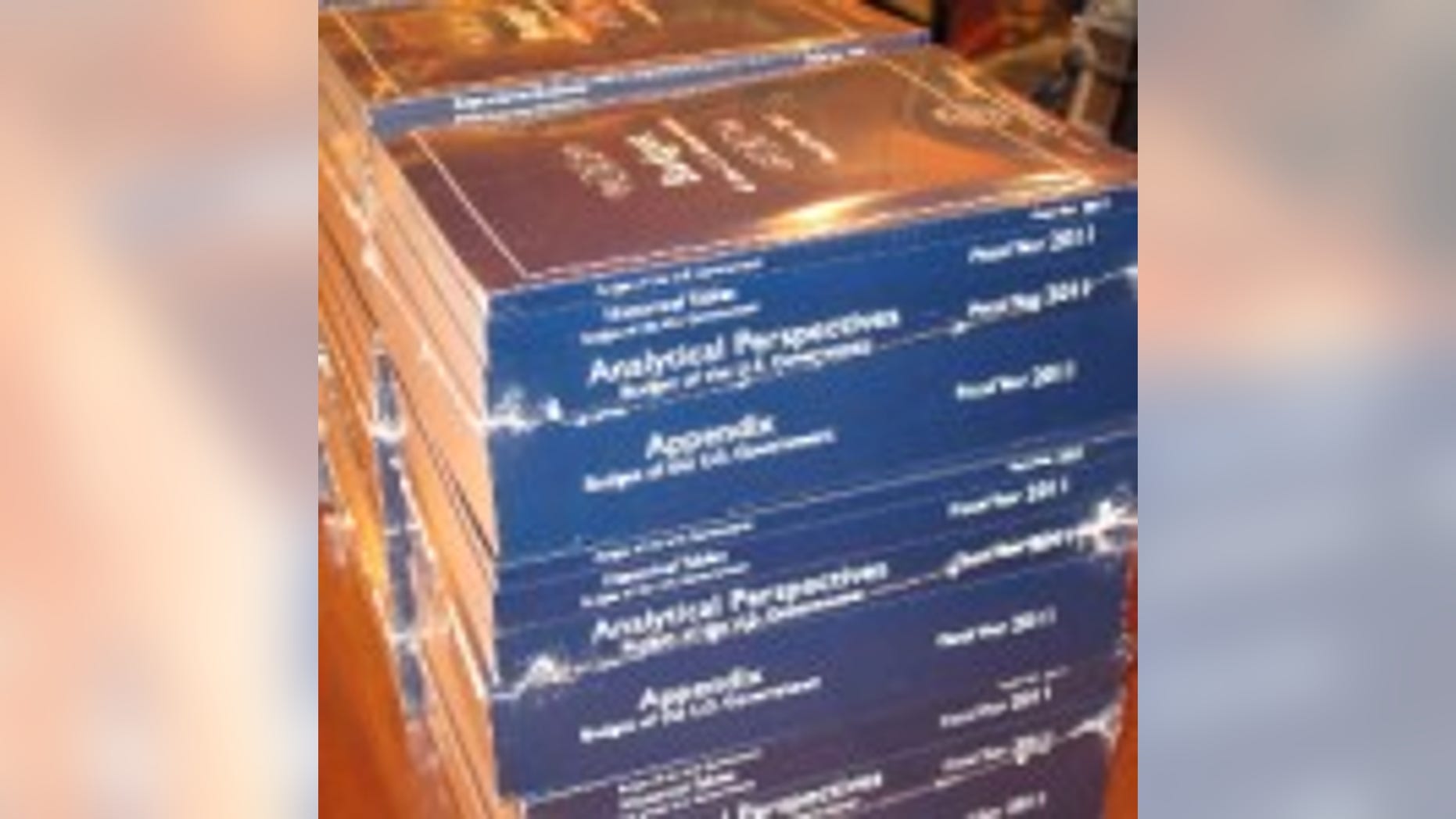 President Barack Obama's $3.8 trillion budget for fiscal year 2011 made its debut on Capitol Hill today with a photo-op for the cameras. More than a dozen still photographers and television cameramen waited patiently in a hallway outside the Senate Budget Committee hearing room inside the Dirksen Senate Office Building for the document to arrive.
As the two electric dollies carried boxes containing copies of the budget the hallway, the television cameras rolled and shutters clicked. Once inside, cameras crammed around a table where a staffer was unpacking the cellophane-wrapped tomes. The books were heavy enough to make a dull thud as they were stacked on the committee room table.
Capitol Hill staffers slowly trickled into the room to pick up copies to bring back to their respective office. Each new arrival was met with a flurry of shutter snaps.
Members and staff will use Monday to analyze the documents thoroughly ahead of Tuesday's committee hearings on the budget. Office of Management and Budget Director Peter Orszag is set to testify before the Senate Budget Committee Tuesday. That same day, Secretary of Defense Robert Gates and Chairman of the Joint Chiefs of Staff Adm. Mike Mullen will be on the Hill before the Senate Armed Services Committee to talk about the defense allocations in the President's budget.