ObamaCare mandate big on state ballots that also include gay marriage, marijuana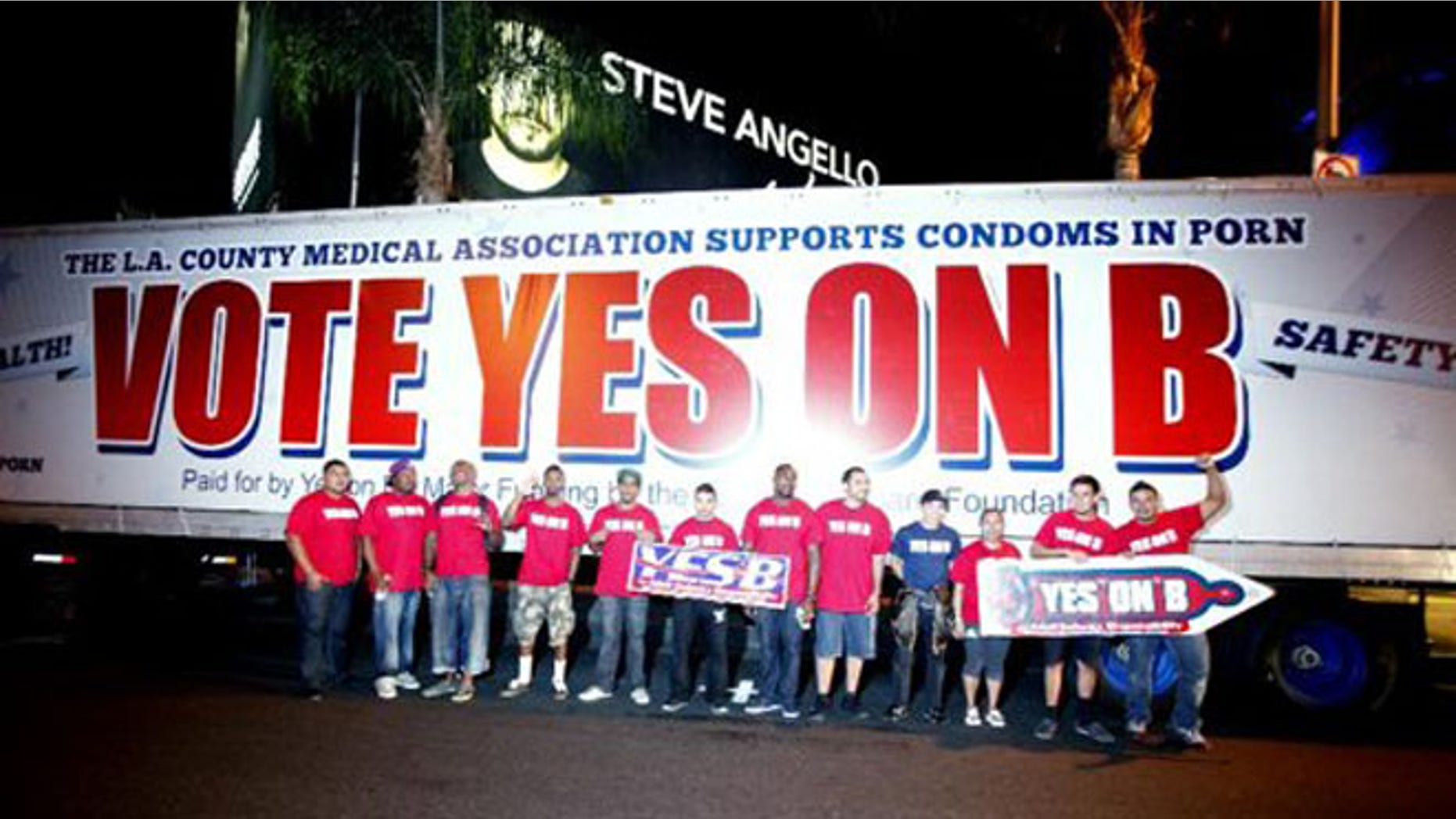 Four states are continuing to fight against ObamaCare by including a ballot measure on Election Day that asks residents whether they want to block the mandate requiring Americans to have insurance under the new federal health-care law.
Alabama, Florida, Montana and Wyoming will join 16 other states that have already passed laws or made changes to their constitutions to say they will not enforce the so-call "individual mandate" in the law.
Missouri residents -- who in 2010 became the first to reject the mandate -- will on Nov. 6 decide on whether to allow the governor to establish so-called exchanges for them to buy the mandatory insurance.
Voters in 38 states will consider 174 ballot measures, including 12 referendums, on Nov. 6, according to the National Conference of State Legislatures.
Beyond the efforts to block ObamaCare, state ballots will also include such ballot measures as ones on same-sex marriage, legalizing marijuana and even condoms for porn actors.
Legal experts and the Congressional Research Service say efforts to block the health-care mandate will have no or little impact because the U.S. Constitution supersedes state law.
"This federal law fully applies to individuals, and any contradictory state laws will have no effect on this (Affordable Care Act) provision," a legislative lawyer with the nonpartisan research office wrote days after the Supreme Court's June 28 ruling that largely upheld the law.
Still, state officials say enacting such a measure puts them in good legal standing for future changes, which could include at least the partial repeal that Republican presidential nominee Mitt Romney has promised if elected.
"The American Care Act could still be defunded and something else could replace it," Republican state legislator and bill sponsor Leslie Nutting told the Wyoming Eagle Tribune.
Same-sex Marriage
Maryland, Maine, Minnesota and Washington have ballot measures asking voters whether to approve same-sex marriage. The Maryland and Washington assemblies have each passed the legislation but have put the final vote to residents.
This is the second time in four years that Maine will vote on gay marriage. Voters in 2009 overturned a state law passed by the legislature allowing for the marriages.
Such legislation has never passed a popular vote, in 32 efforts. Supporters are encouraged by national polls that show younger generations have increasingly accepted such marriages. But in liberal-leaning Maryland, a new Baltimore Sun poll shows voters evenly split on the issue, with strong opposition from religious groups.
Legalizing Marijuana
At least a dozen states and the District of Columbia have legalized marijuana for medical purposes, but Colorado, Oregon and Washington are trying to go a step further with ballot measures to regulate pot for recreational use, like alcohol. Arkansas and Massachusetts each have measures to legalize medical marijuana.
Condoms for Porn Actors
Los Angeles County resident will vote on a ballot initiative to require porn actors to wear condoms when making adult films. "The Los Angeles Porn Actors Required to Wear Condoms Act, Measure B" is backed by the AIDS Healthcare Foundation but appears to face tough opposition from the actors and actresses.
Take Back the Grand Canyon
Arizona residents will vote on an initiative by the Republican-backed state legislature to take control of the Grand Canyon and millions of other acres of federal land. The effort is part of a decades-long effort known as the "sagebrush revolt" in which Western states try to retake land they say once belonged to them. However, residents will need help from their congressional delegation even if the measure is approved.
Death with Dignity
In Massachusetts, residents will vote on an initiative to allow terminally ill patients to receive a lethal dose of drugs. The so-called "Act Relative to Death with Dignity" initiative defines a terminally ill patient as somebody with six or fewer months to live. And the patient must be mentally capable of making such a decision, according to the measure.